Of all the Coralie Beatrix travels throughout California,  I've always had my heart set on photographing my dresses at the Casa Romantica Cultural Center.  Which just happens to be in my homeland of San Clemente, Ca!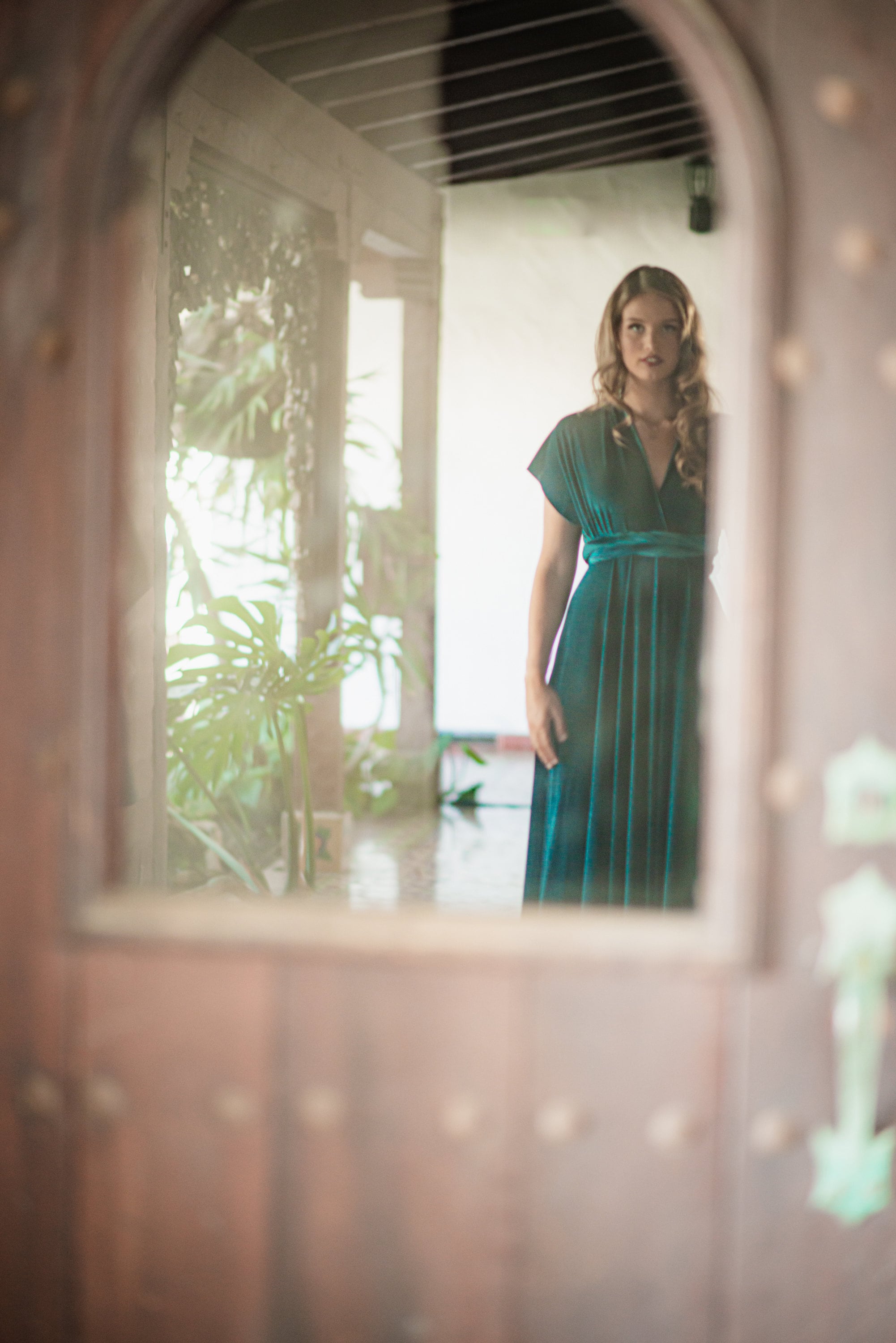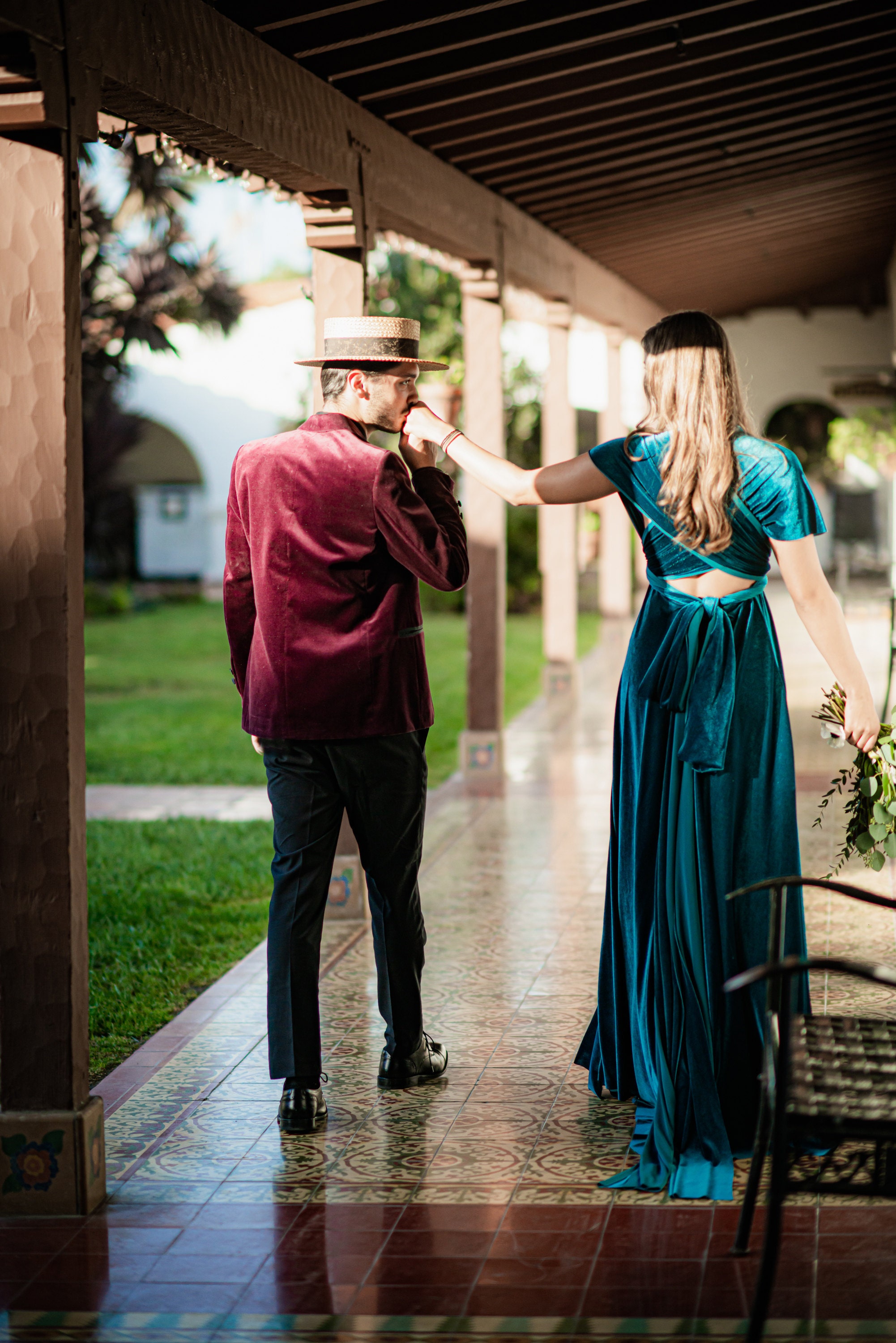 Walk the halls and you'll be taken back in time at this 1927 Spanish Revival Historical home.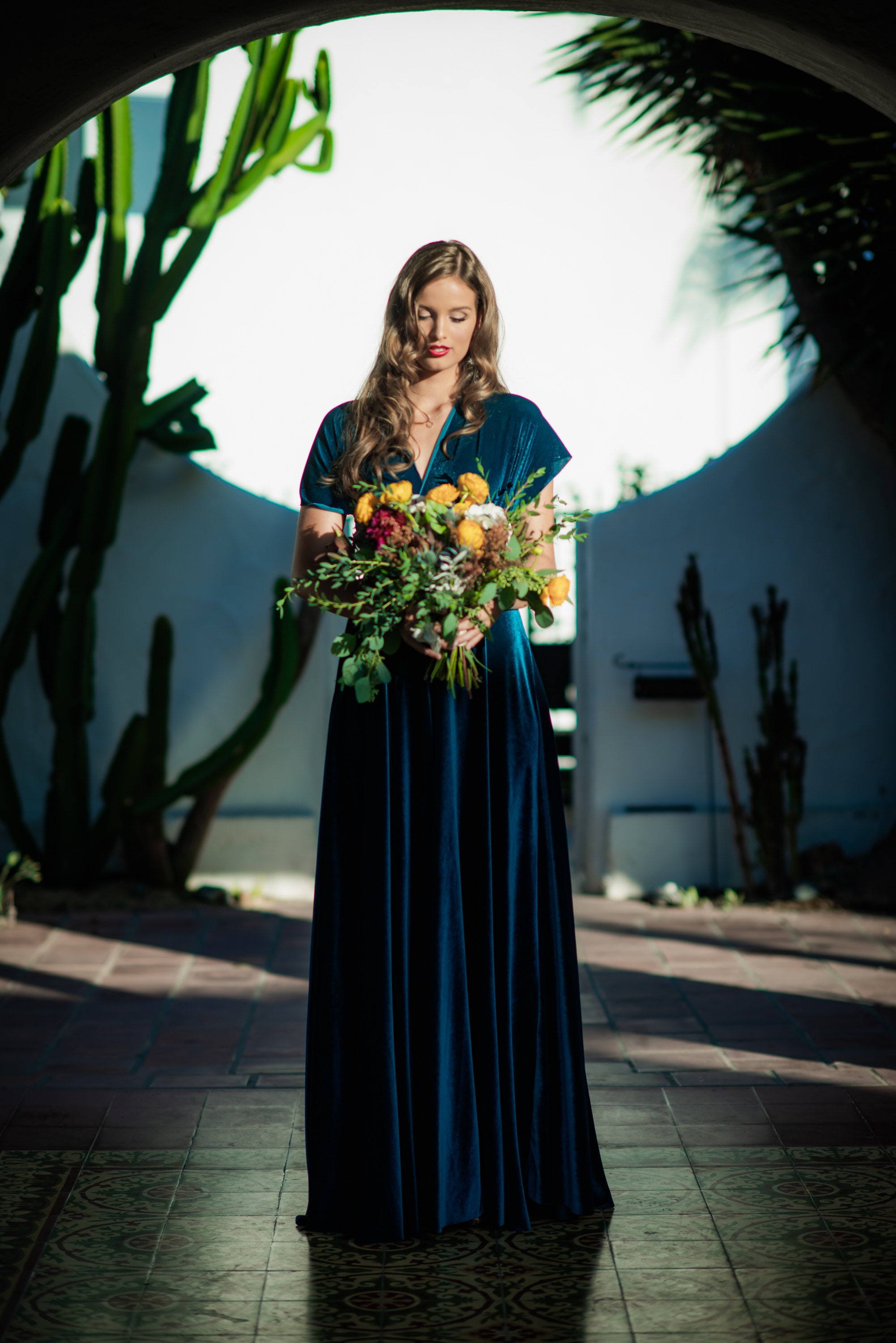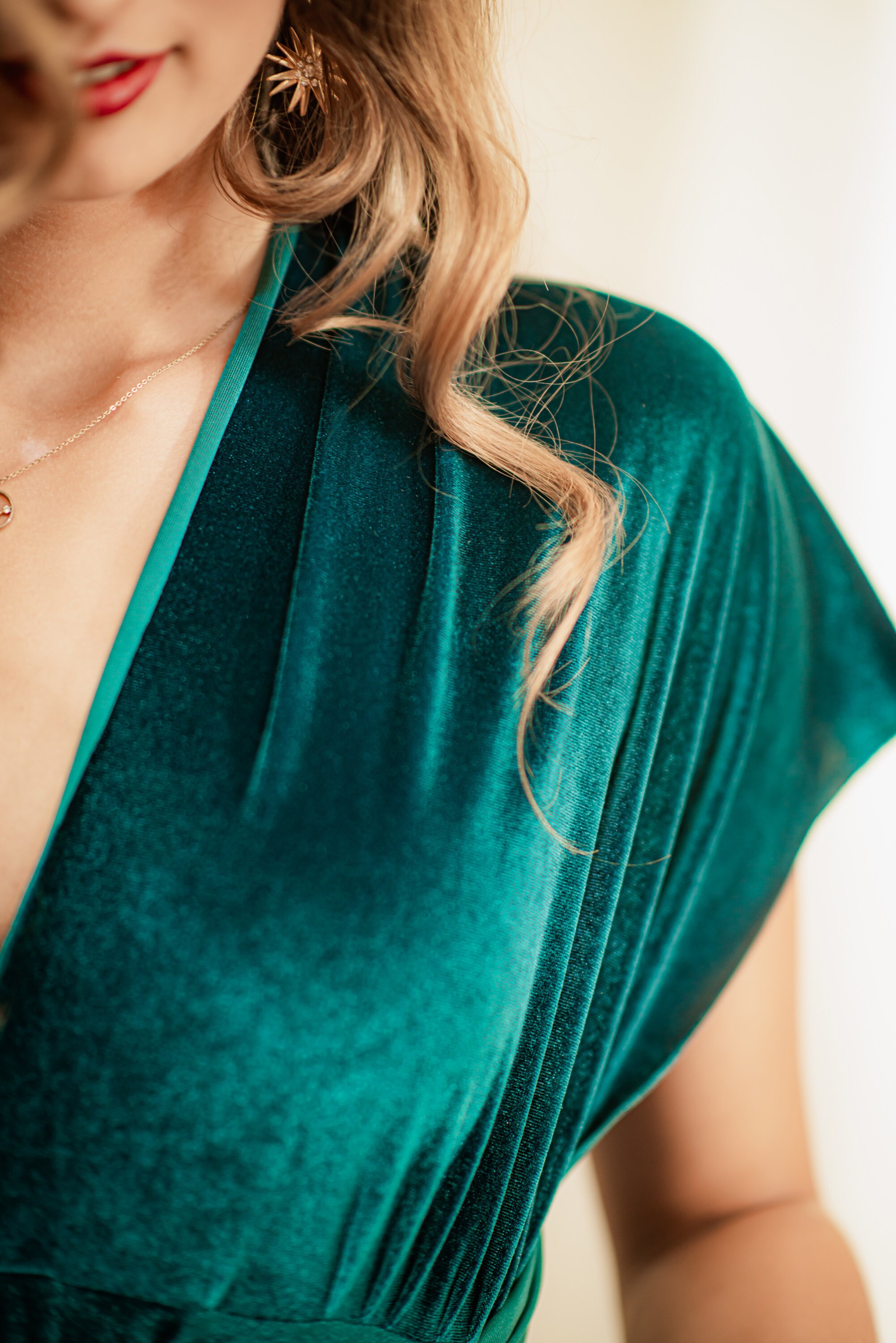 My dear surf sister and amazing photographer Kristianne Photography was featured here and got us a slot of time all to ourselves at this magnificent place!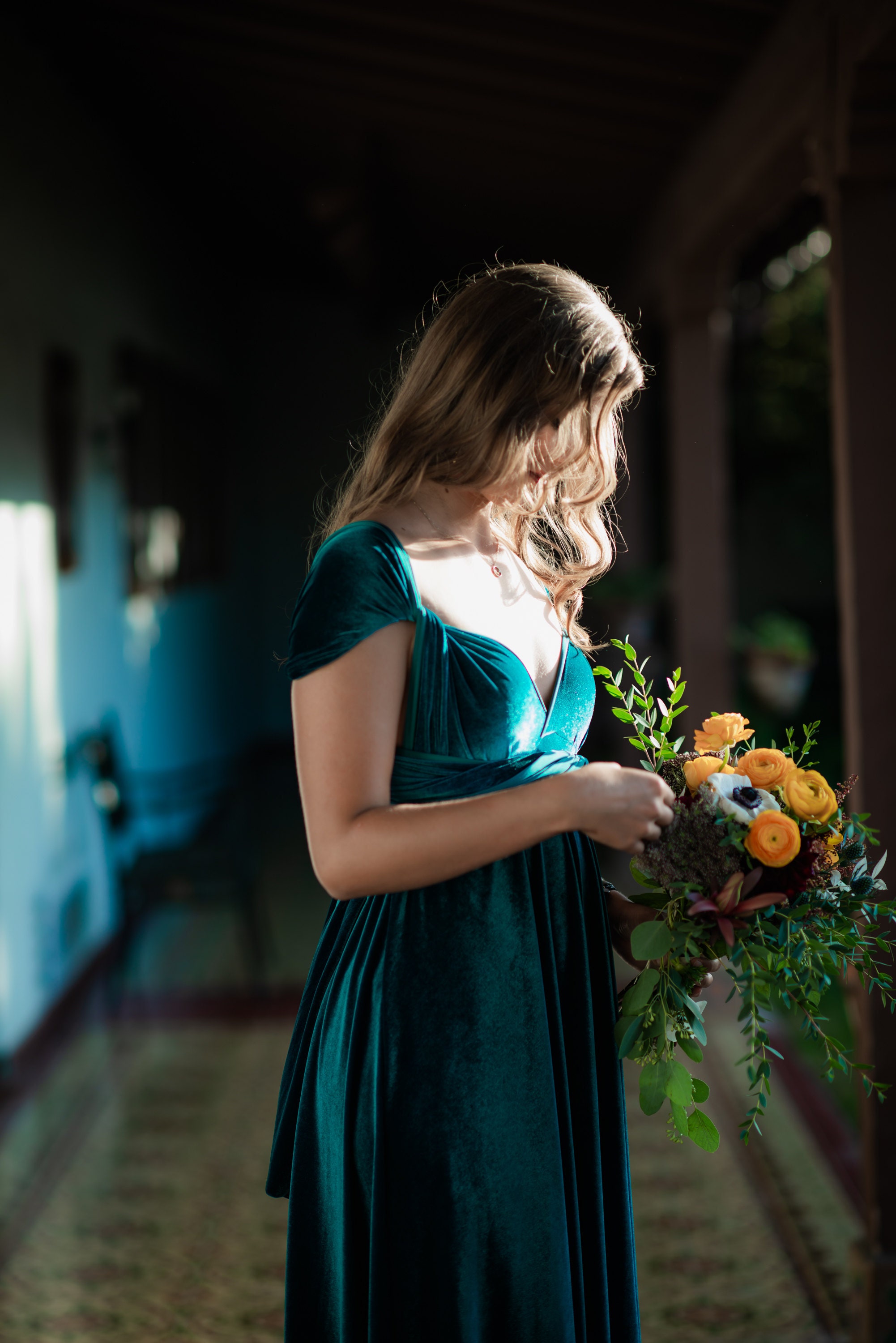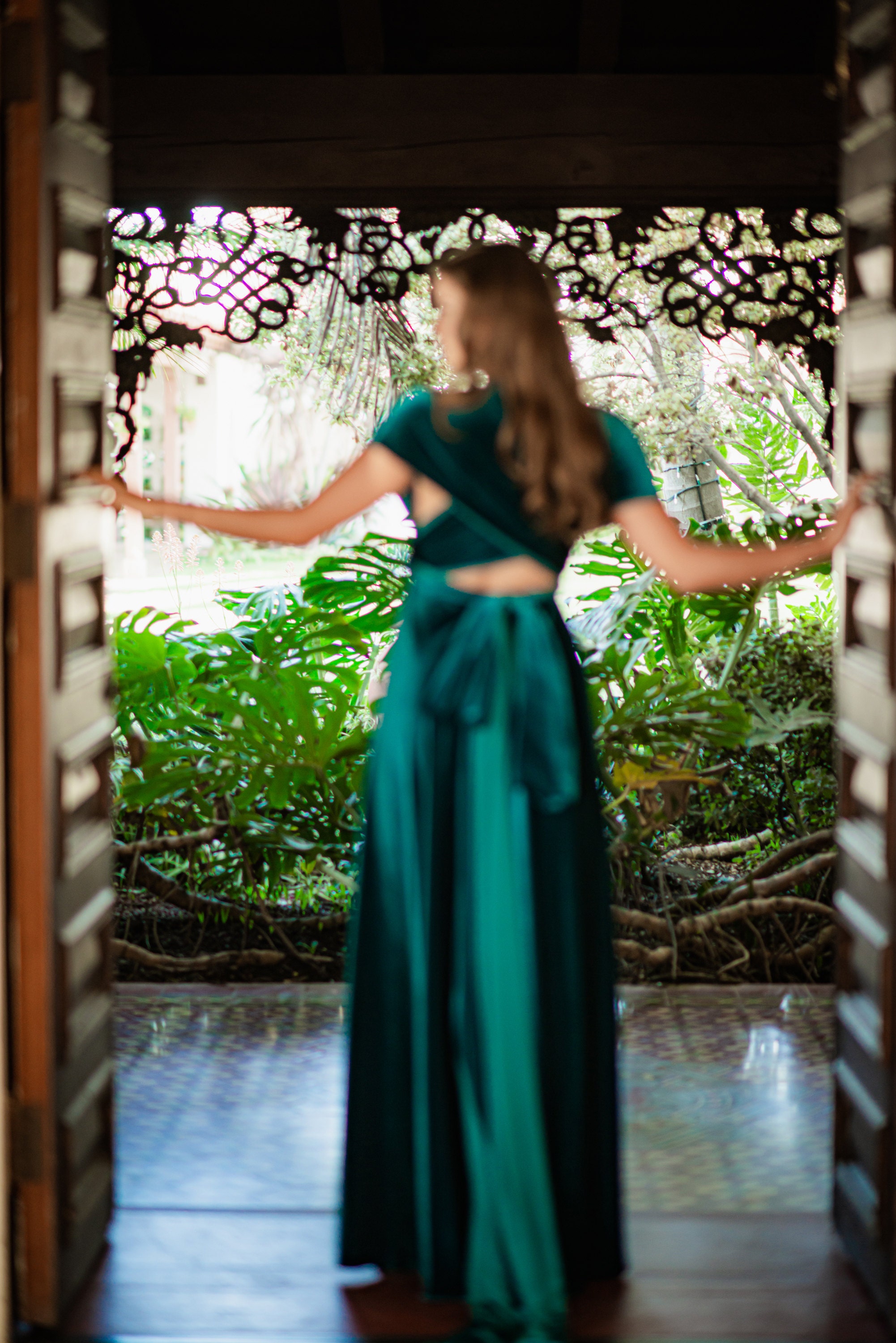 Lae Maxi in the stunning new Jewel Teal Velvet- four way stretch velvet!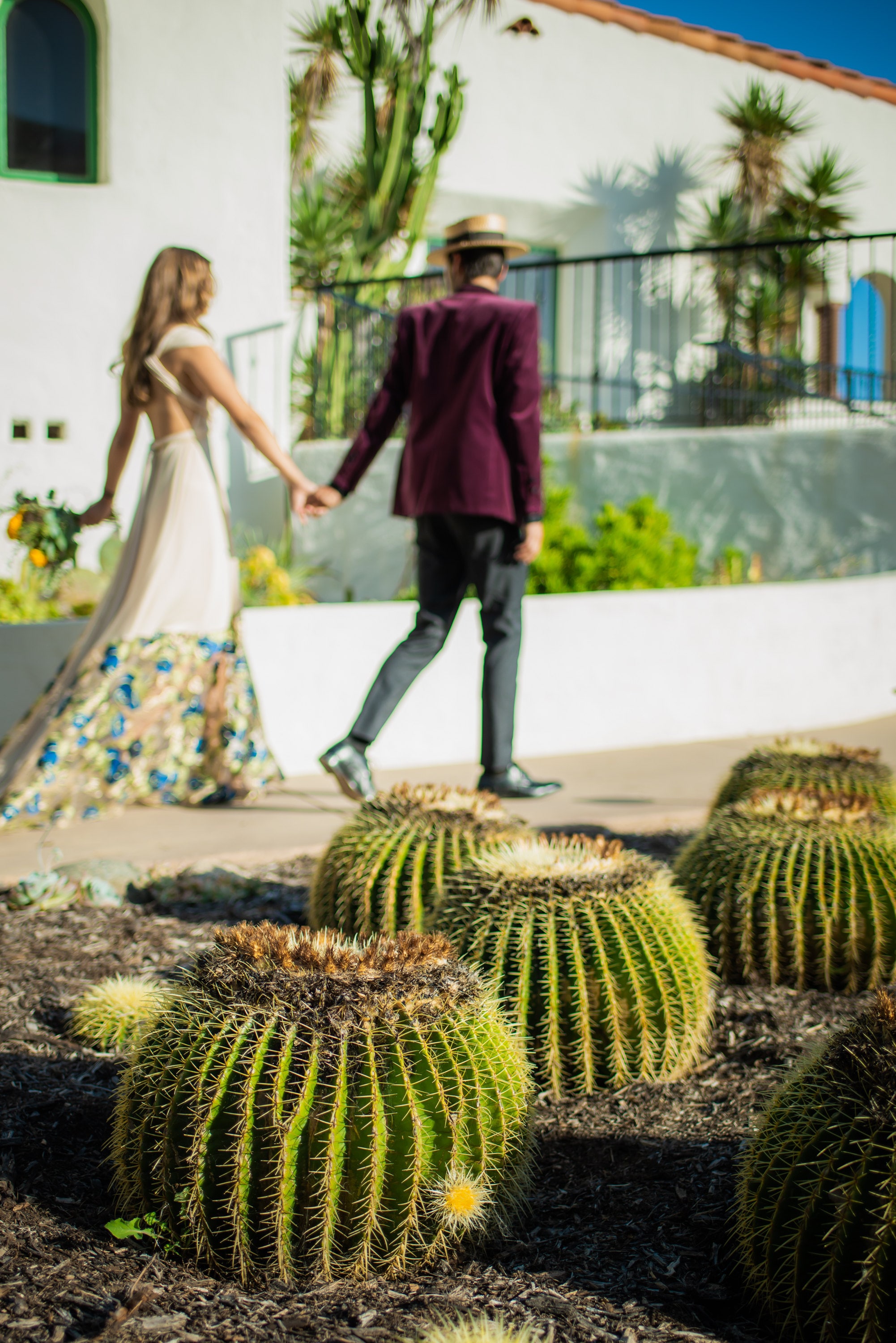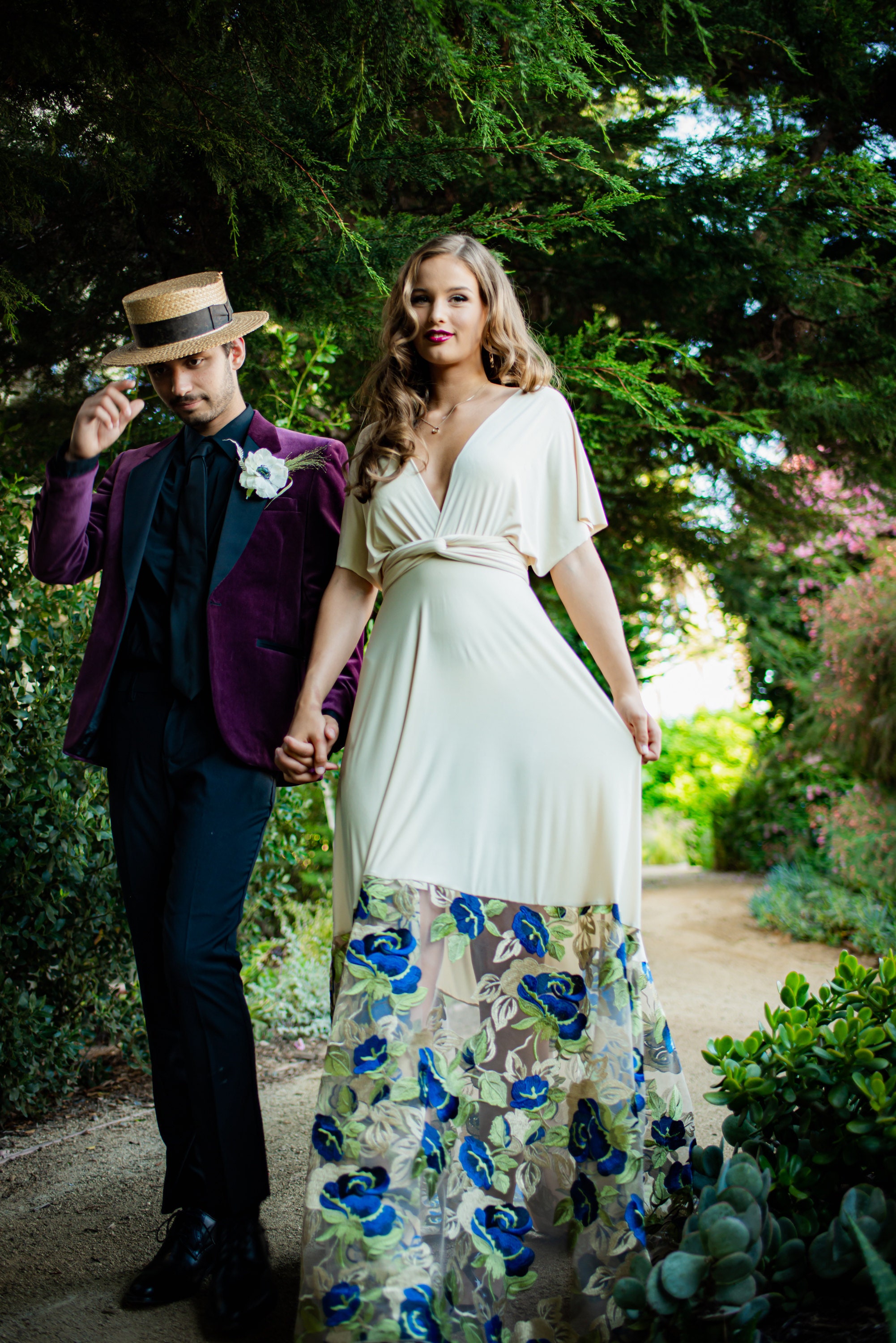 We rounded up this stunning couple who happened to be visiting from Germany- Maxime and Verliebter!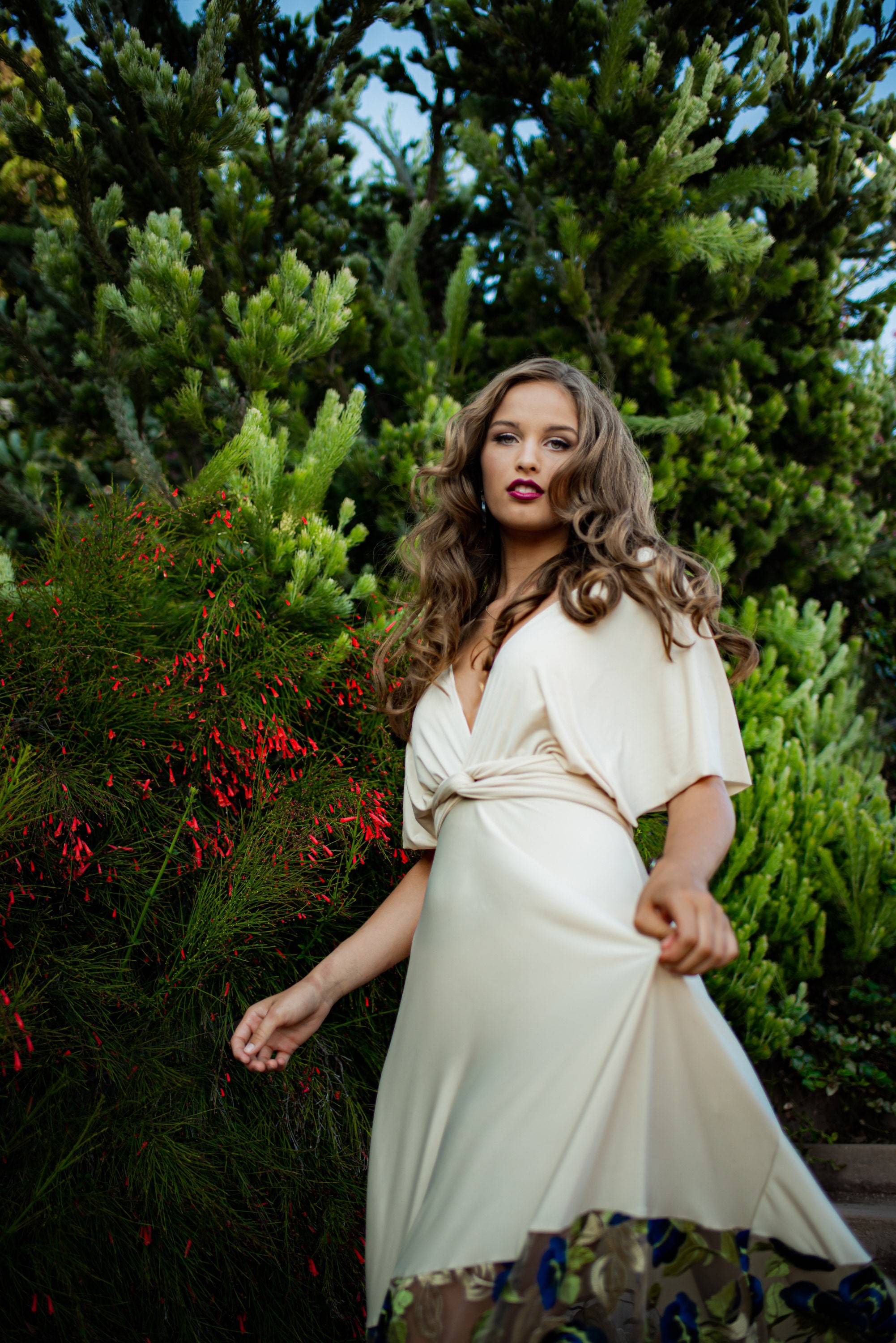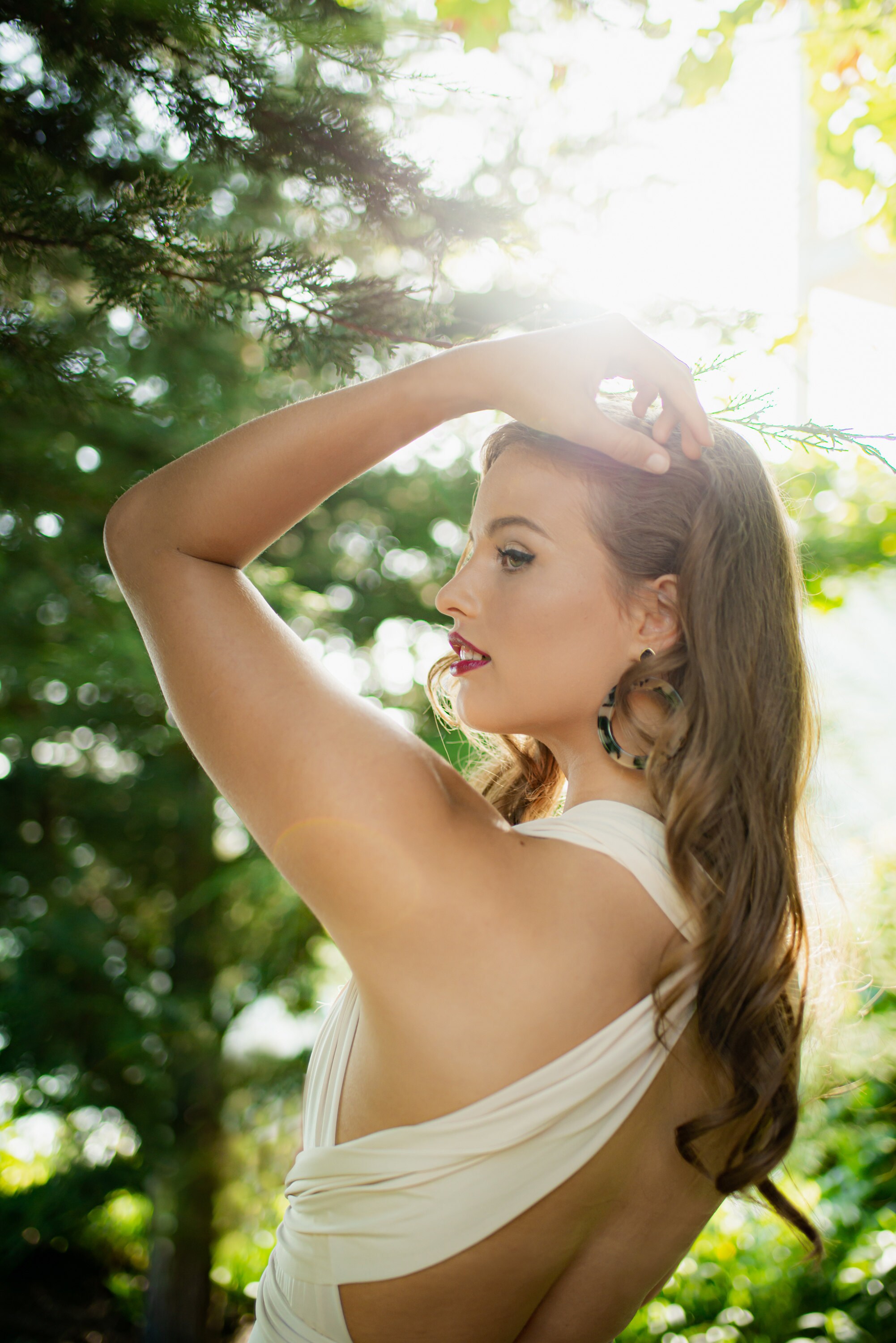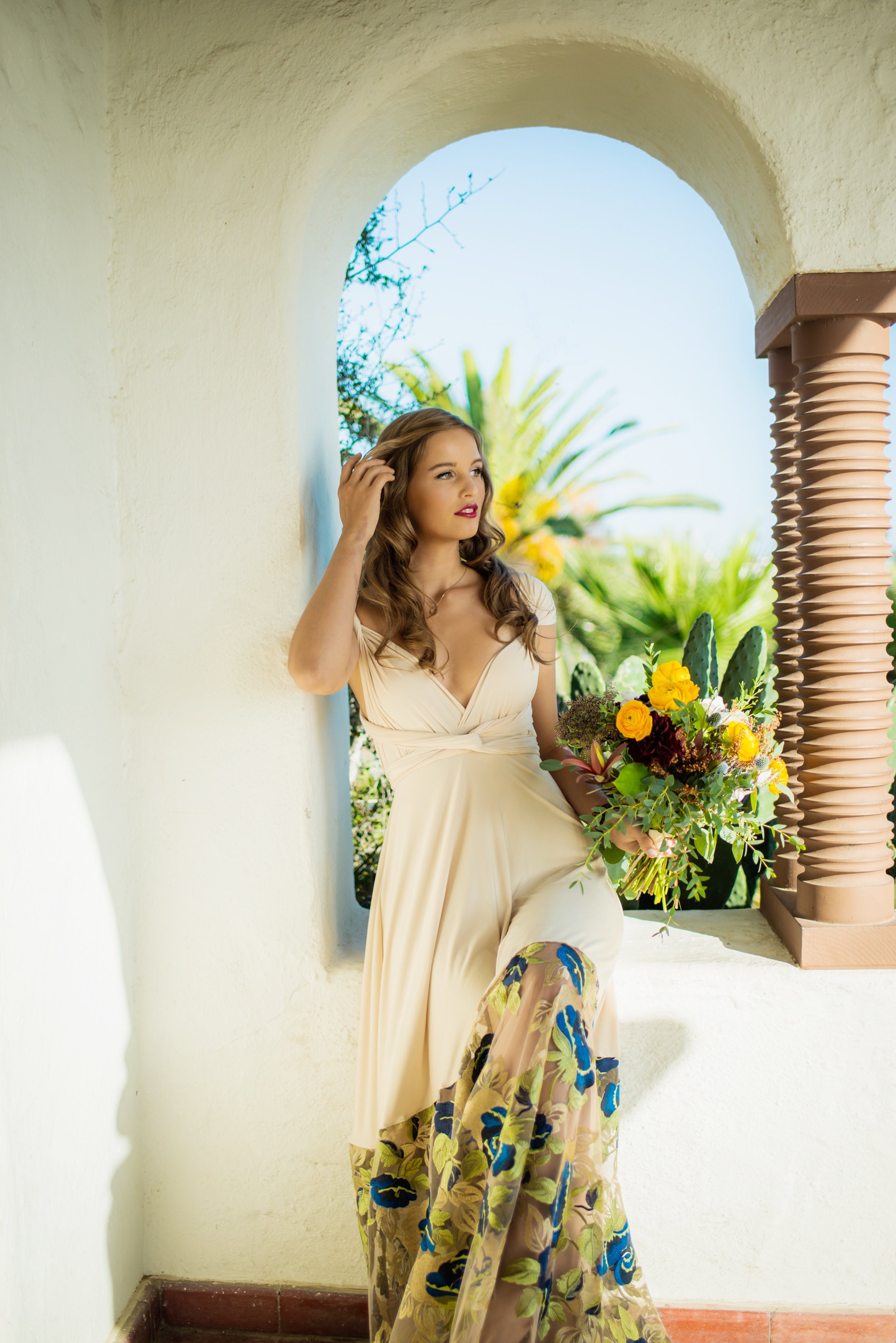 All things floral in the Coralie Beatrix original embroidered Bella Luna Infinity Wrap dress!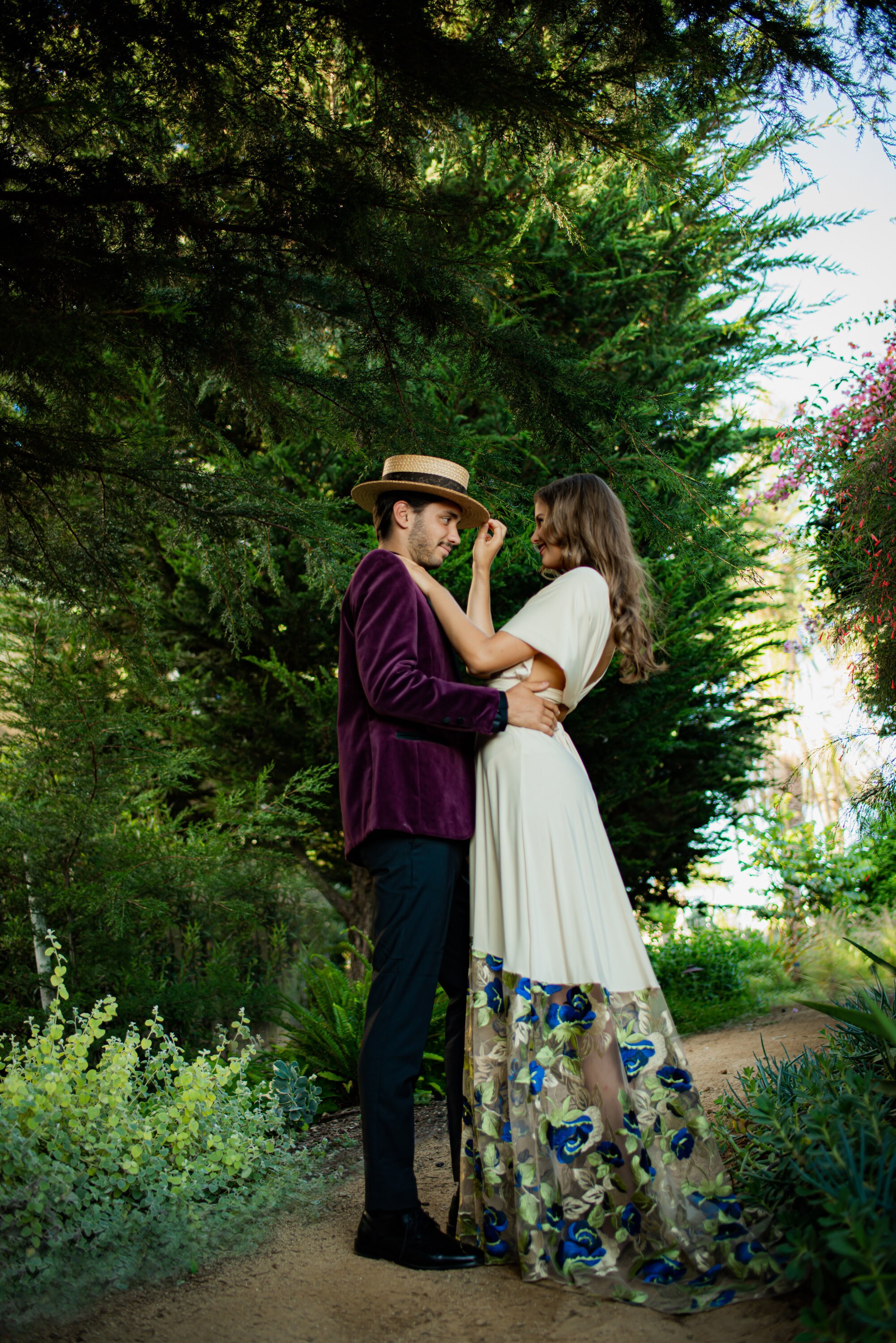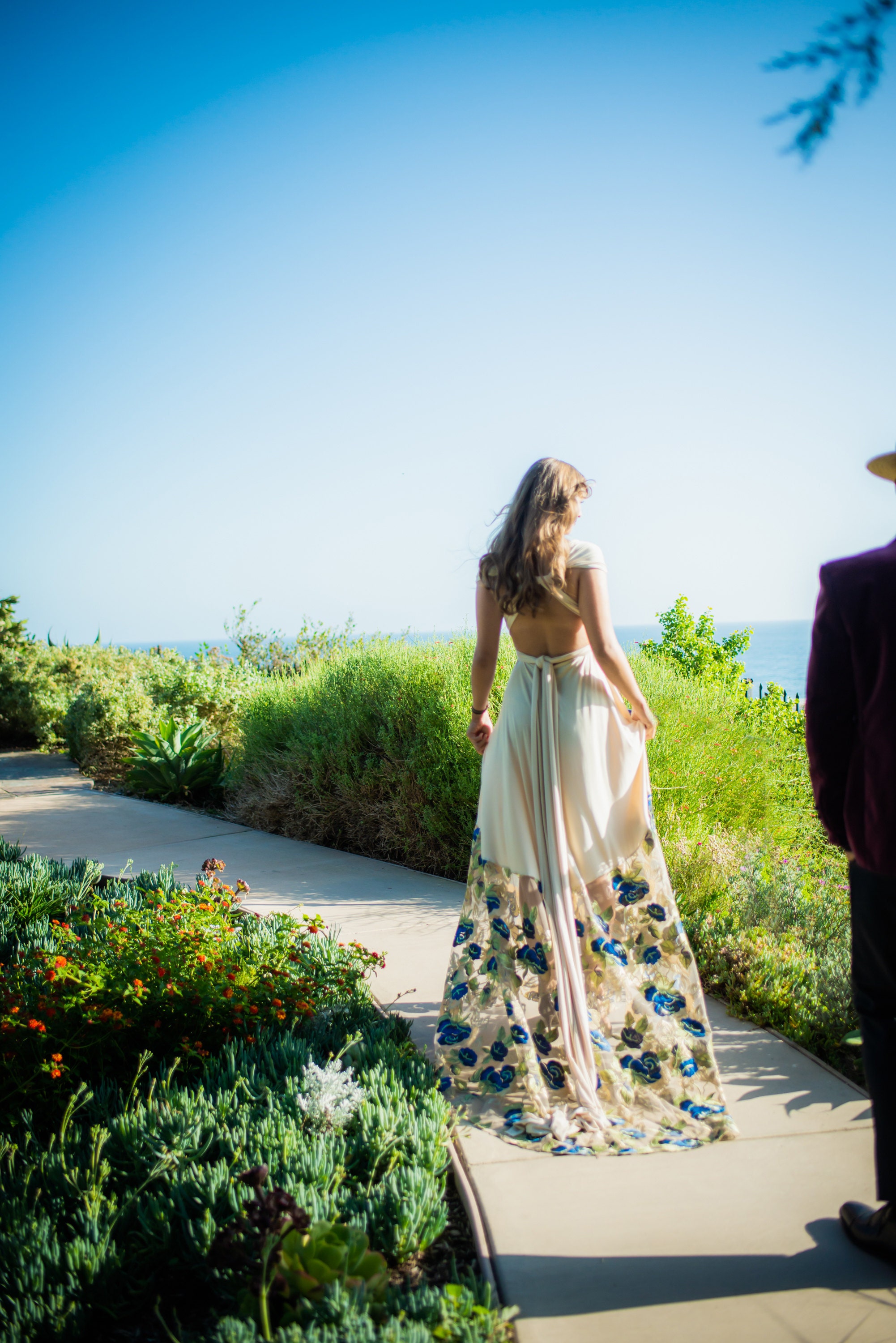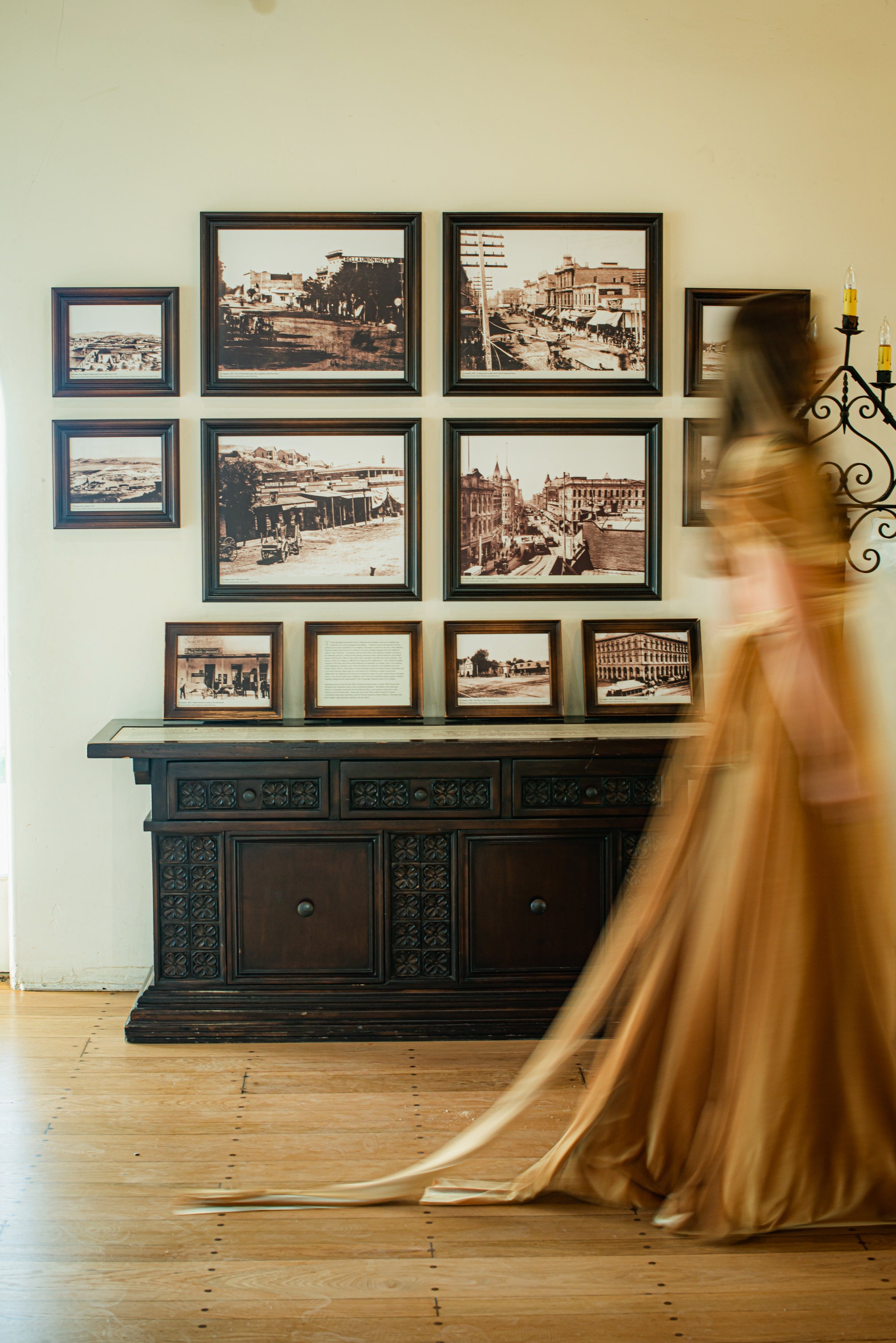 Built for Ole Hanson and his family who were the first to develop in the town of San Clemente, Ca. Making it what it is today, the 'Spanish Village by the Sea'!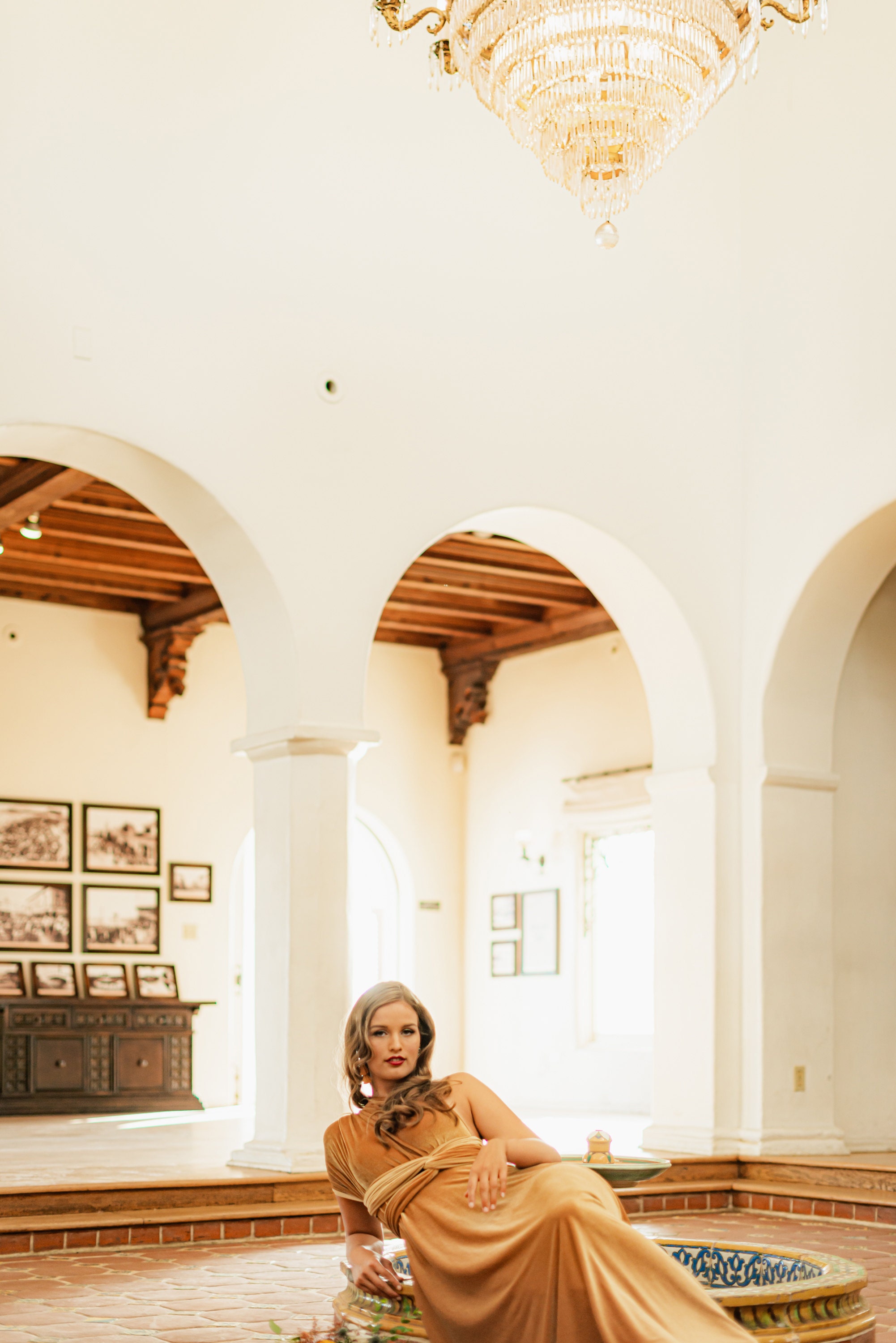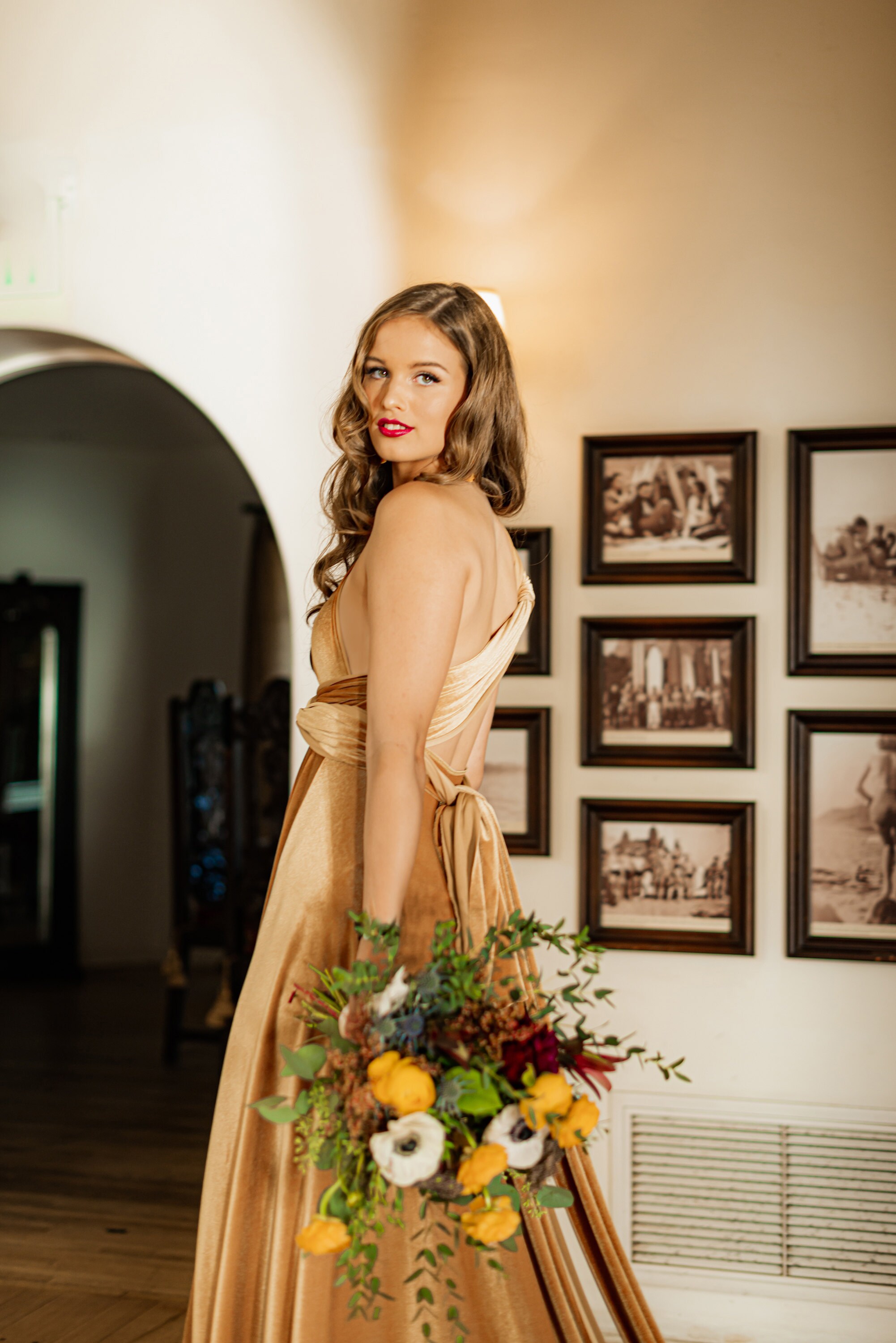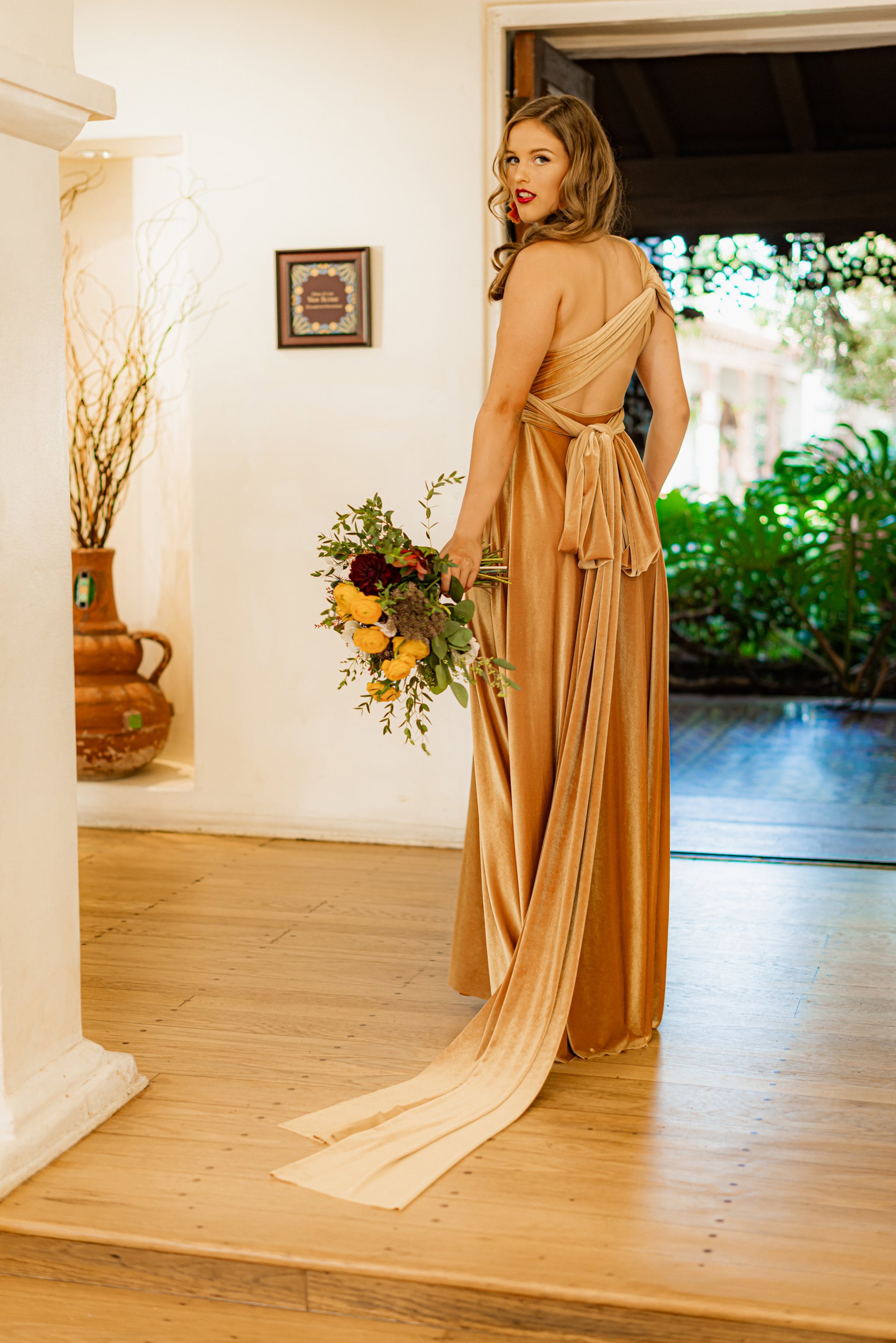 Grateful to experience this piece of history in the Guilded Gold Velvet, Octopus Wrap Dress!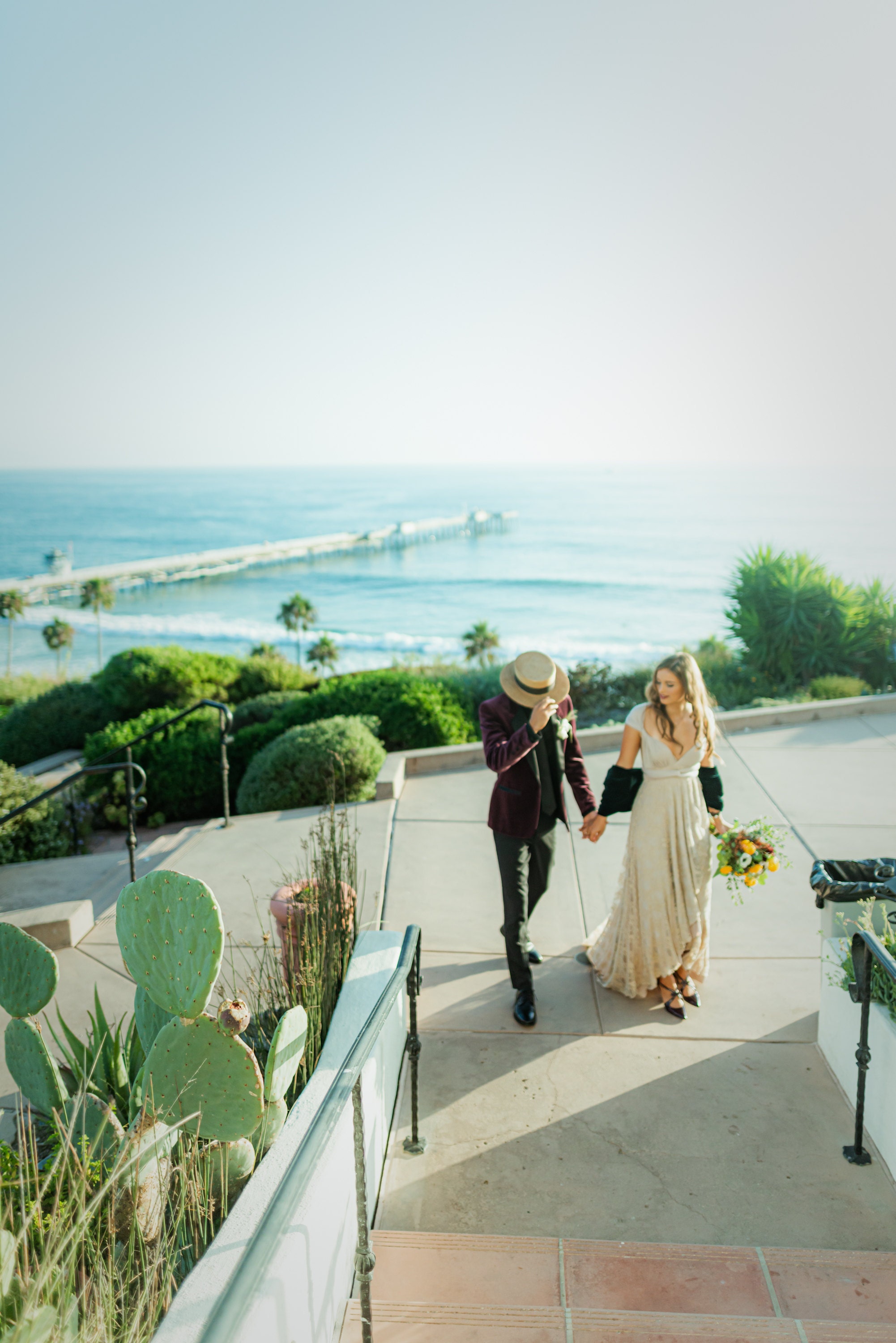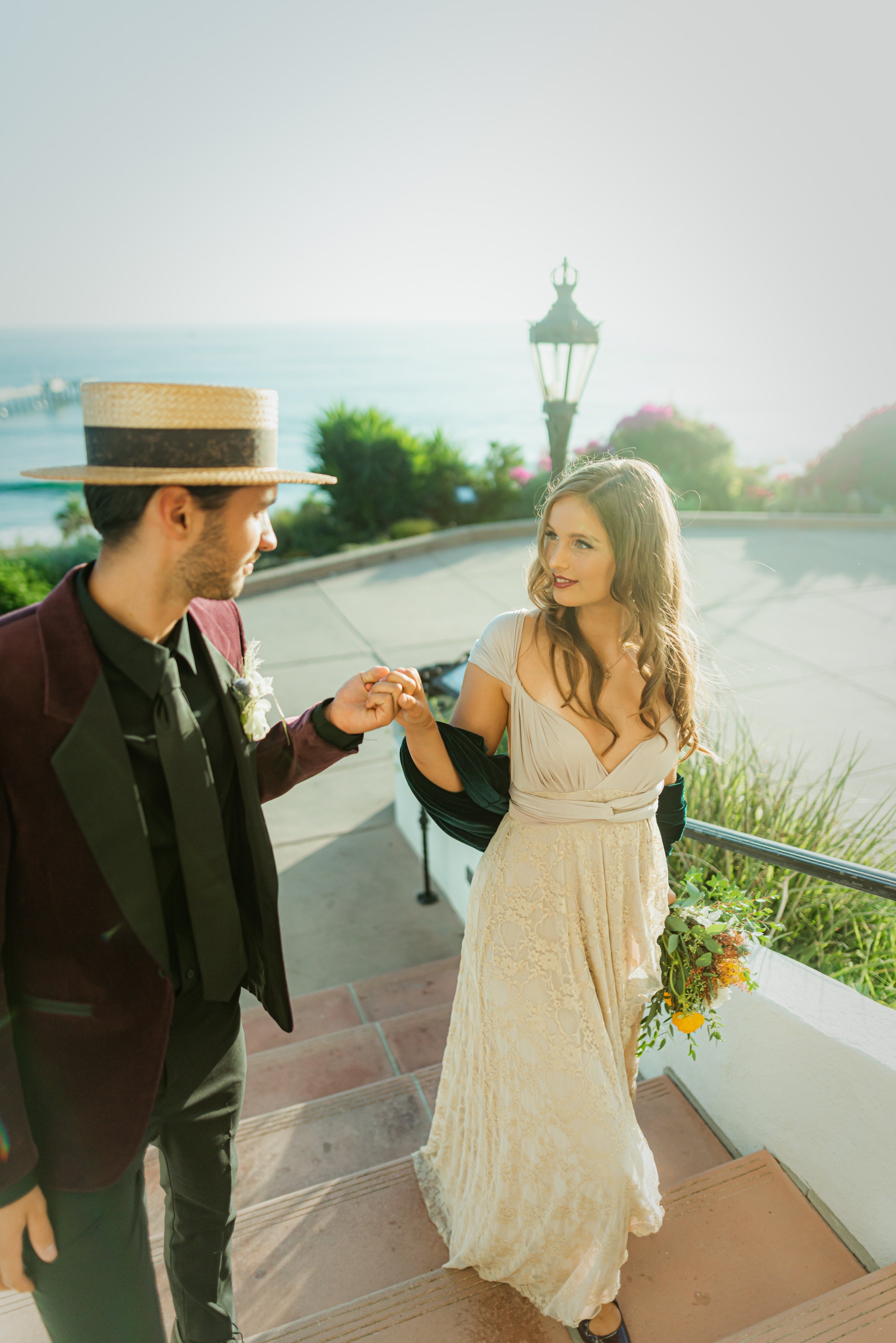 Stunning Pier View doubles as the perfect Wedding Venue.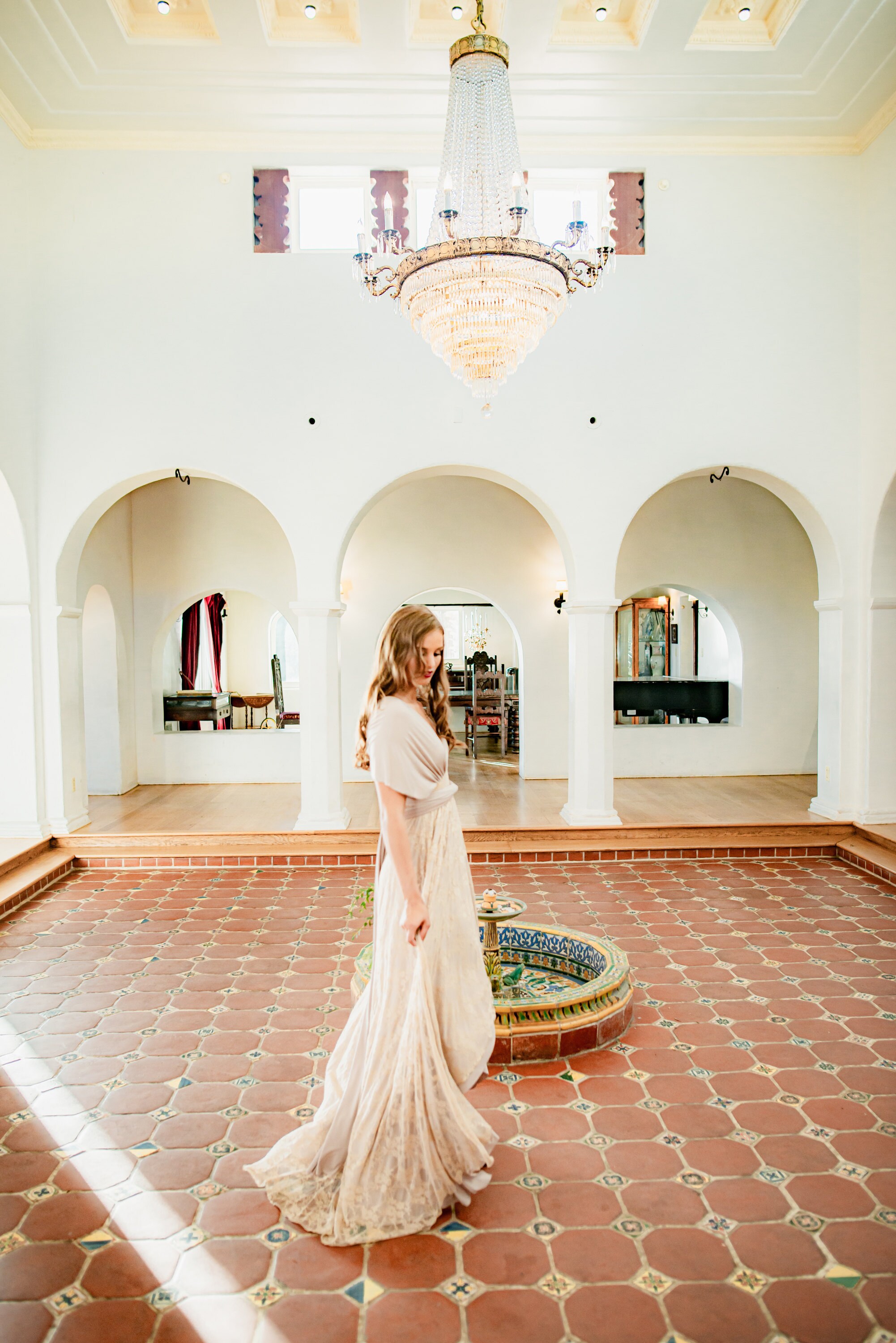 A SoCal unfussy Casual Chic bride in the Tulipcut with Lace Coralie Beatrix Infinity Wrap dress!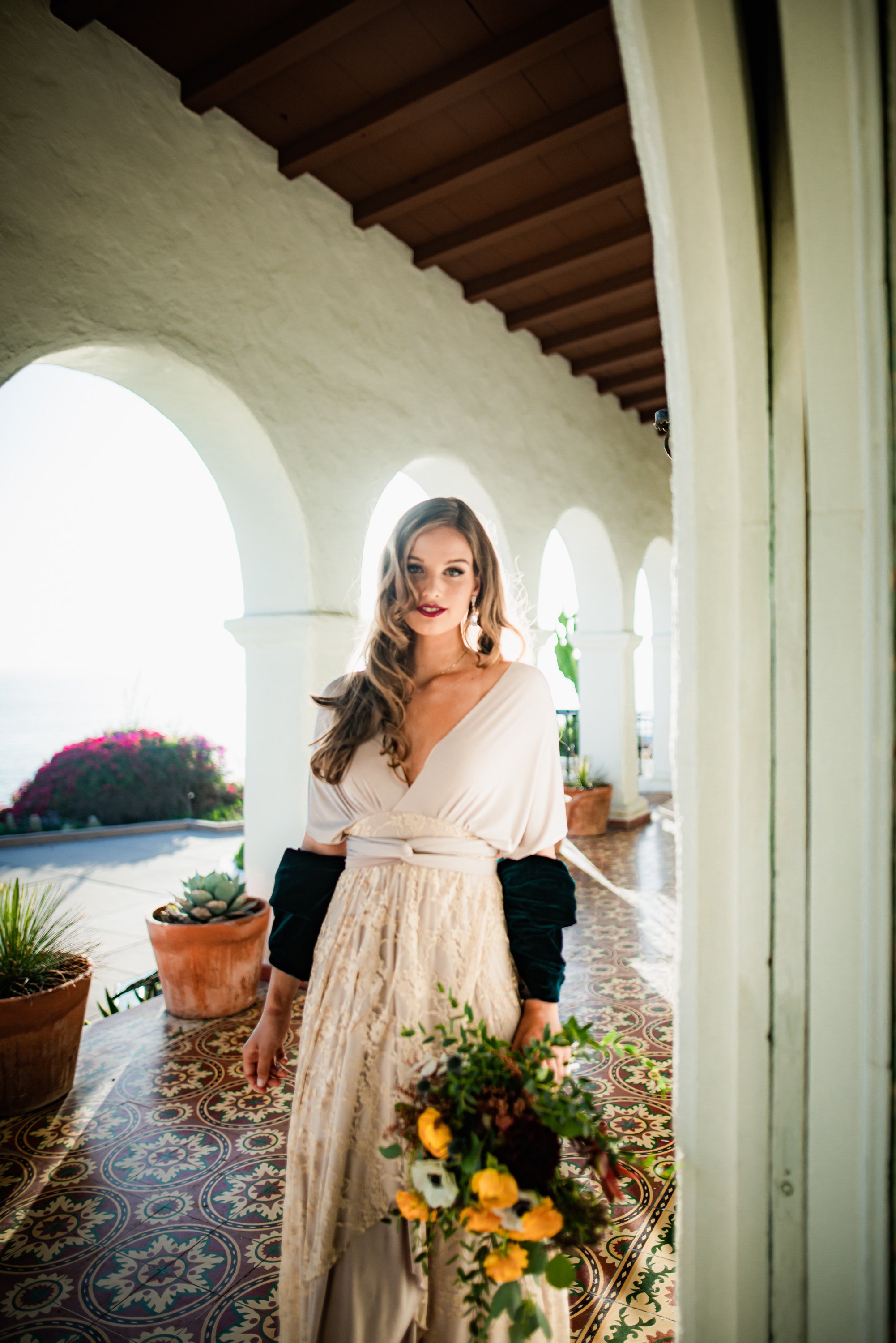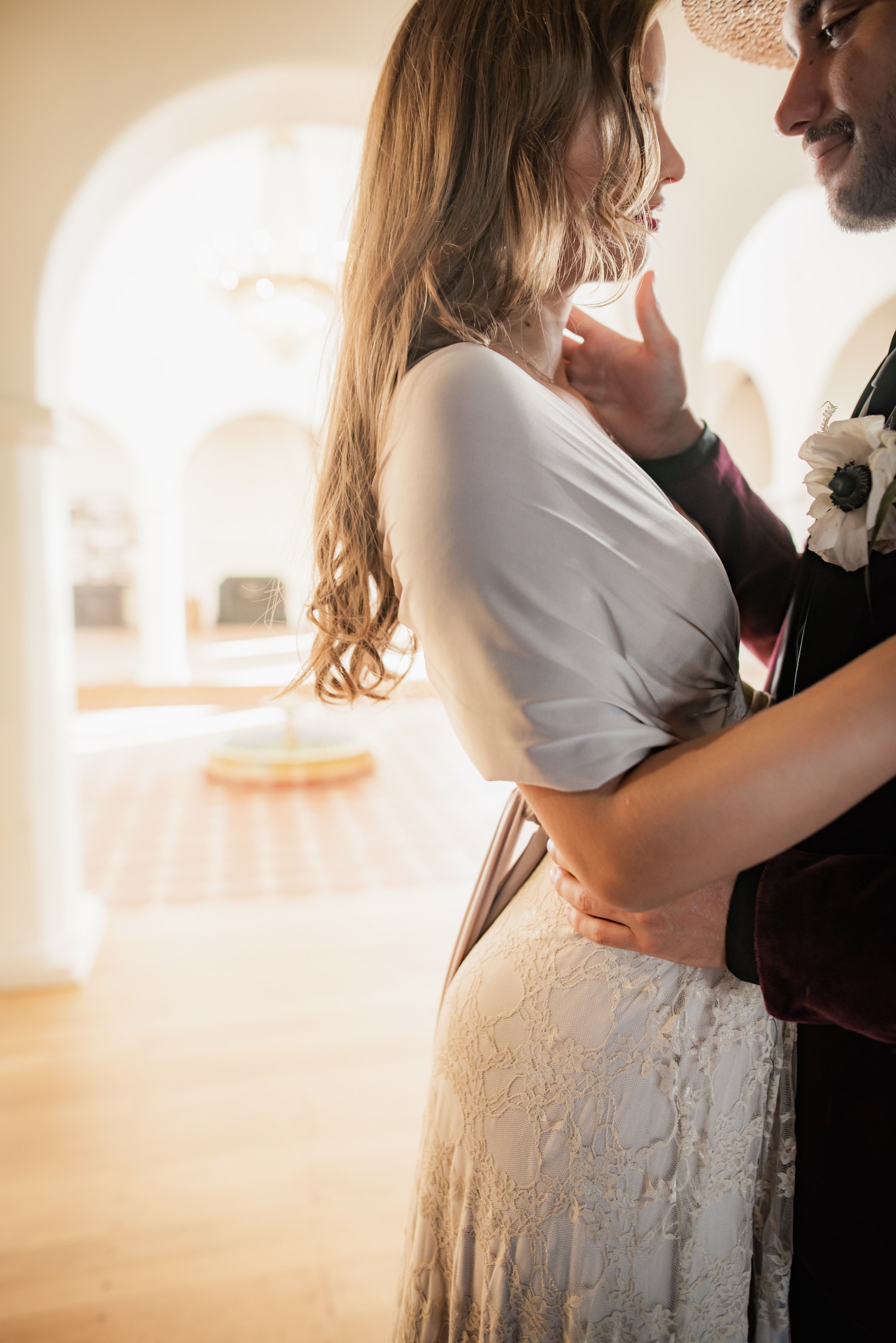 Romantically wrapped in the Hollister Ranch Beige with Tea Taupe Lace!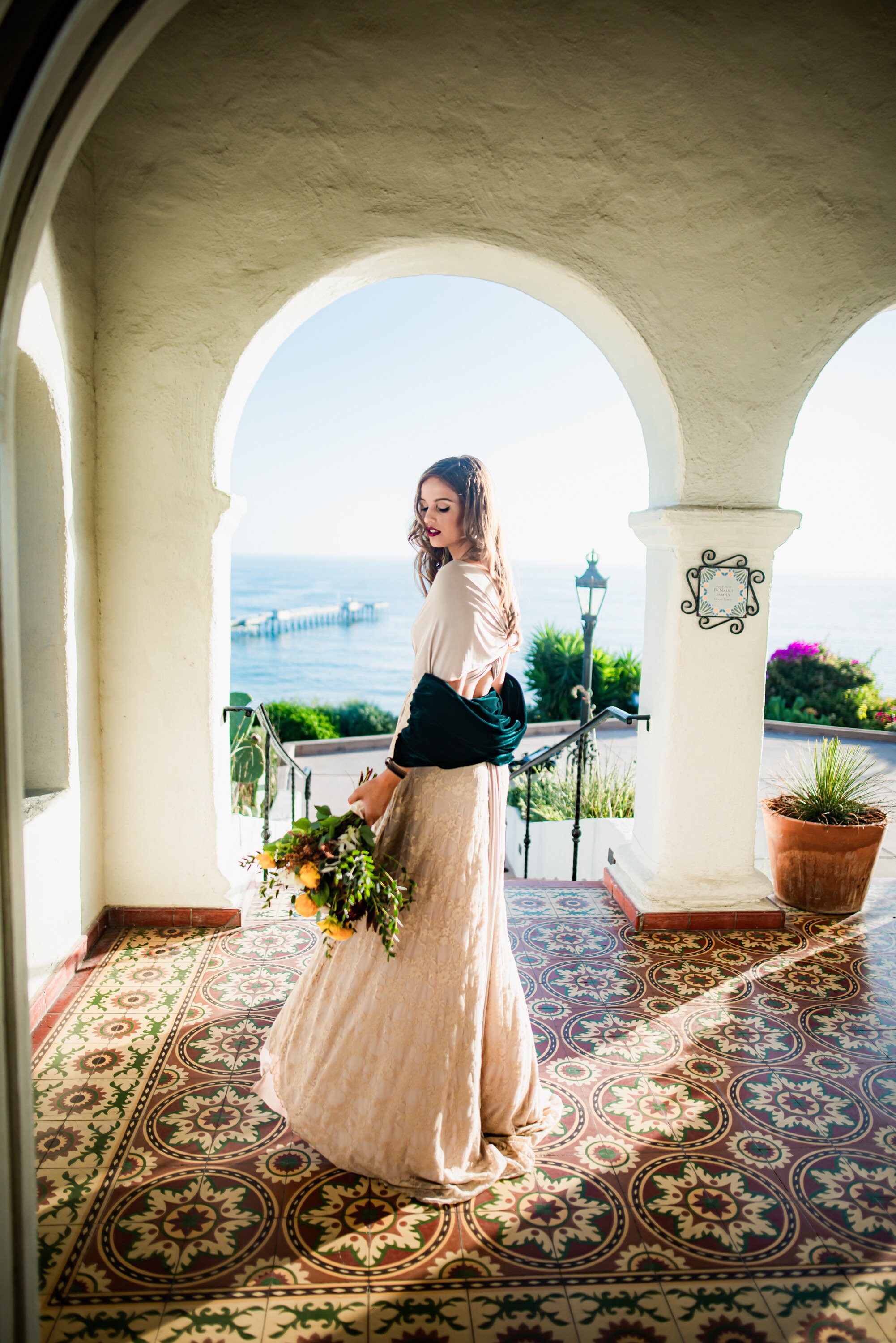 Ocean Breeze ready in the Velvet Infinity Wrap Shawl!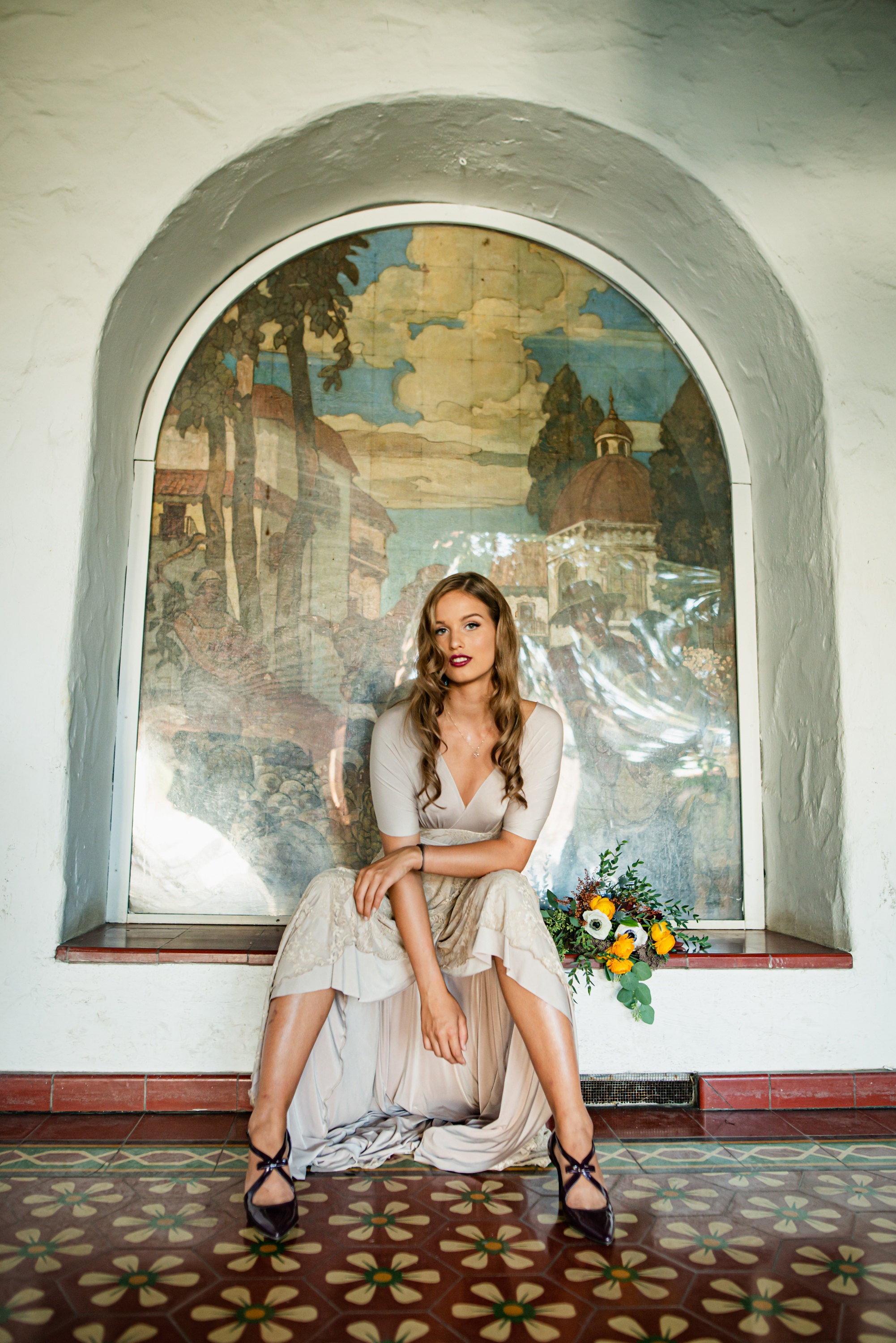 If you happen to be so lucky as to travel through the southern-most section of Orange County, make sure to visit the Casa Romantica Cultural Center! A slice of history with stunning views best experienced in the Octopus Wrap Dress, Infinity dress. A handmade/ family-run business out of San Clemente, CA... Coralie Beatrix!
THANKFUL for the stunning photos by Kristianne Photography 
Model and Verliebter-  https://www.instagram.com/laemaxi/
Historical Hair and Makeup- https://www.instagram.com/shaunachristinegates/