Snow on the ground and fall still in the air...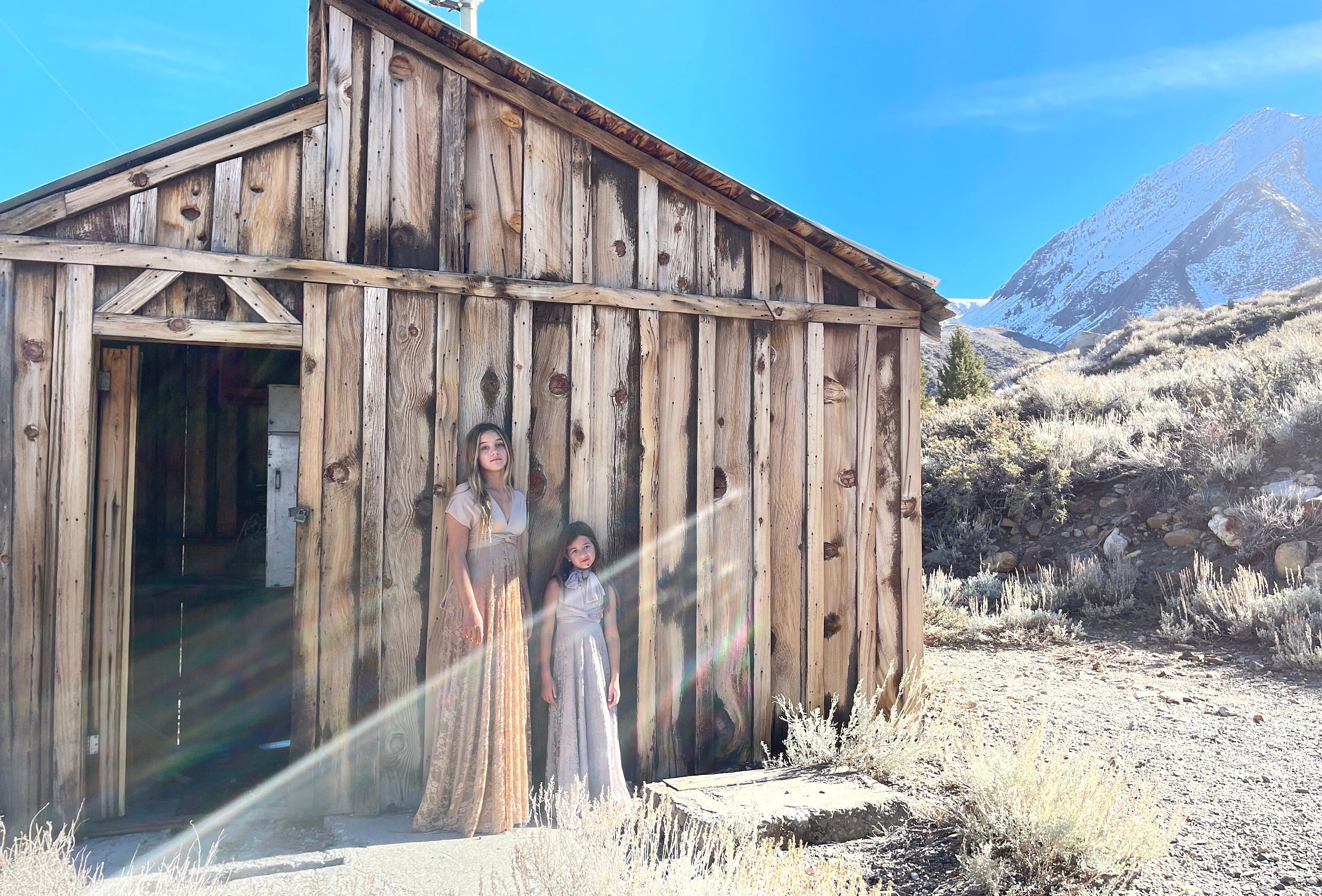 Mammoth Mountain for a photoshoot- do we dare??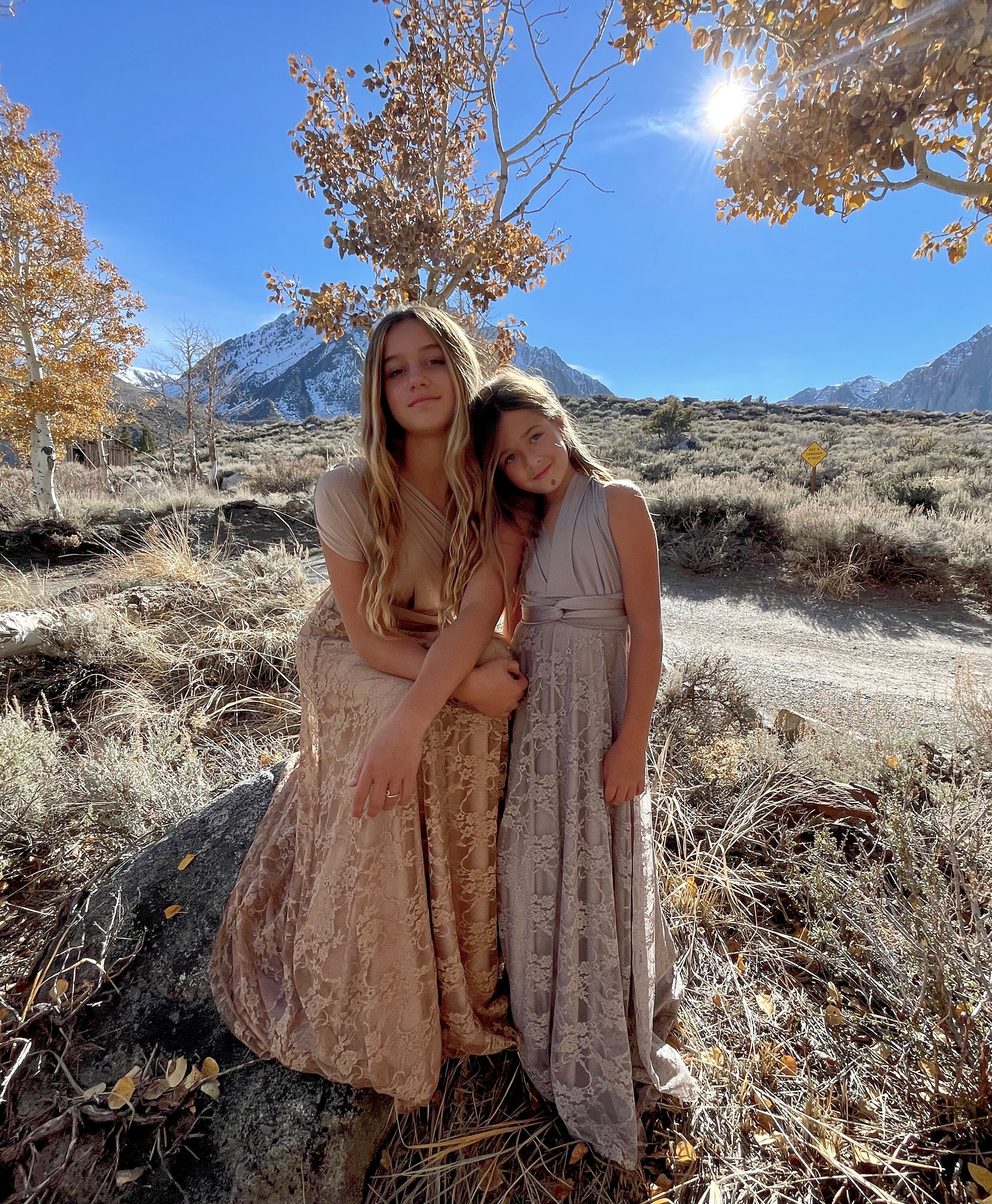 We happened upon the perfect sunny day on a lake surrounded by...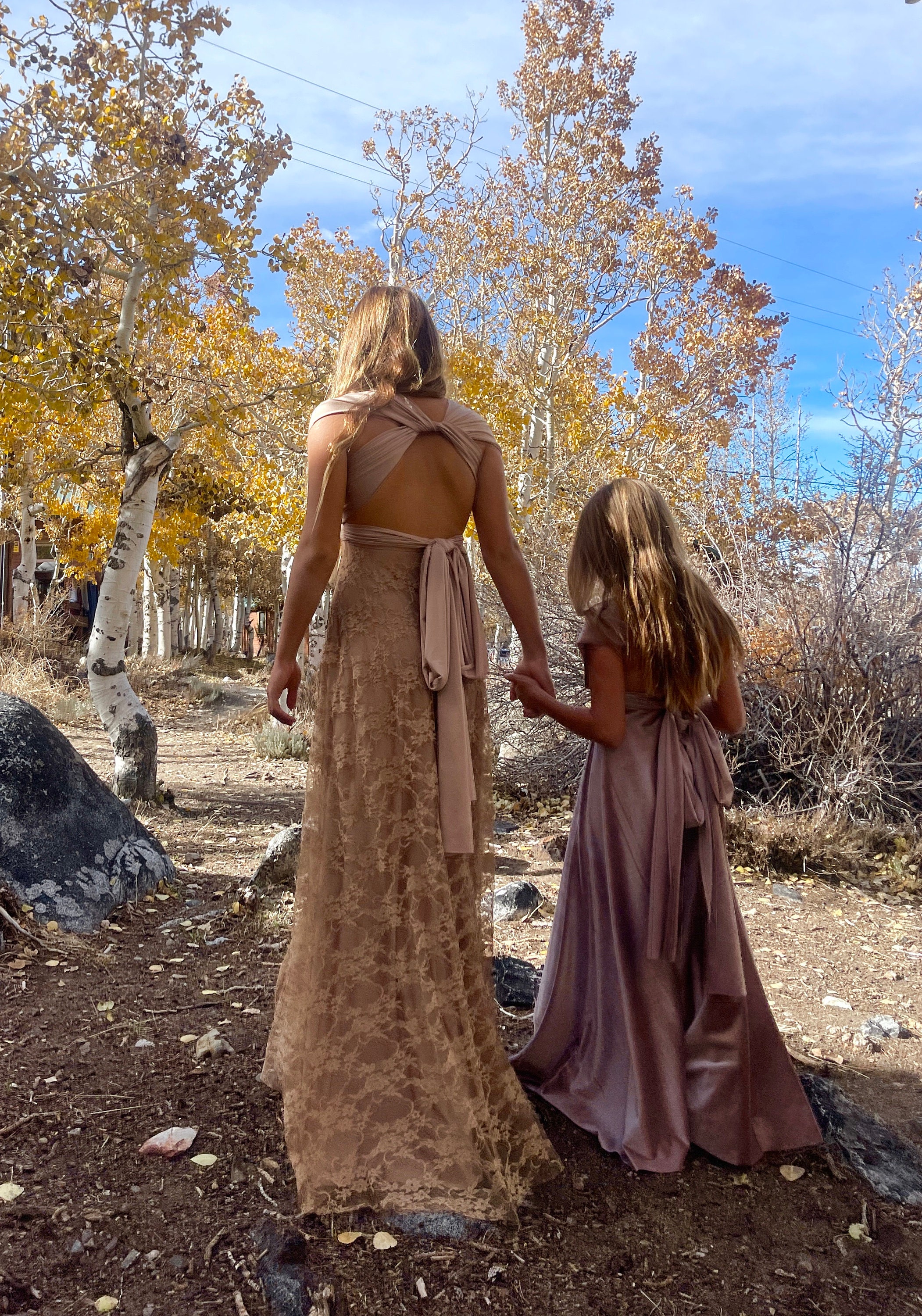 Golden Alpine trees. Ready to drop their leaves!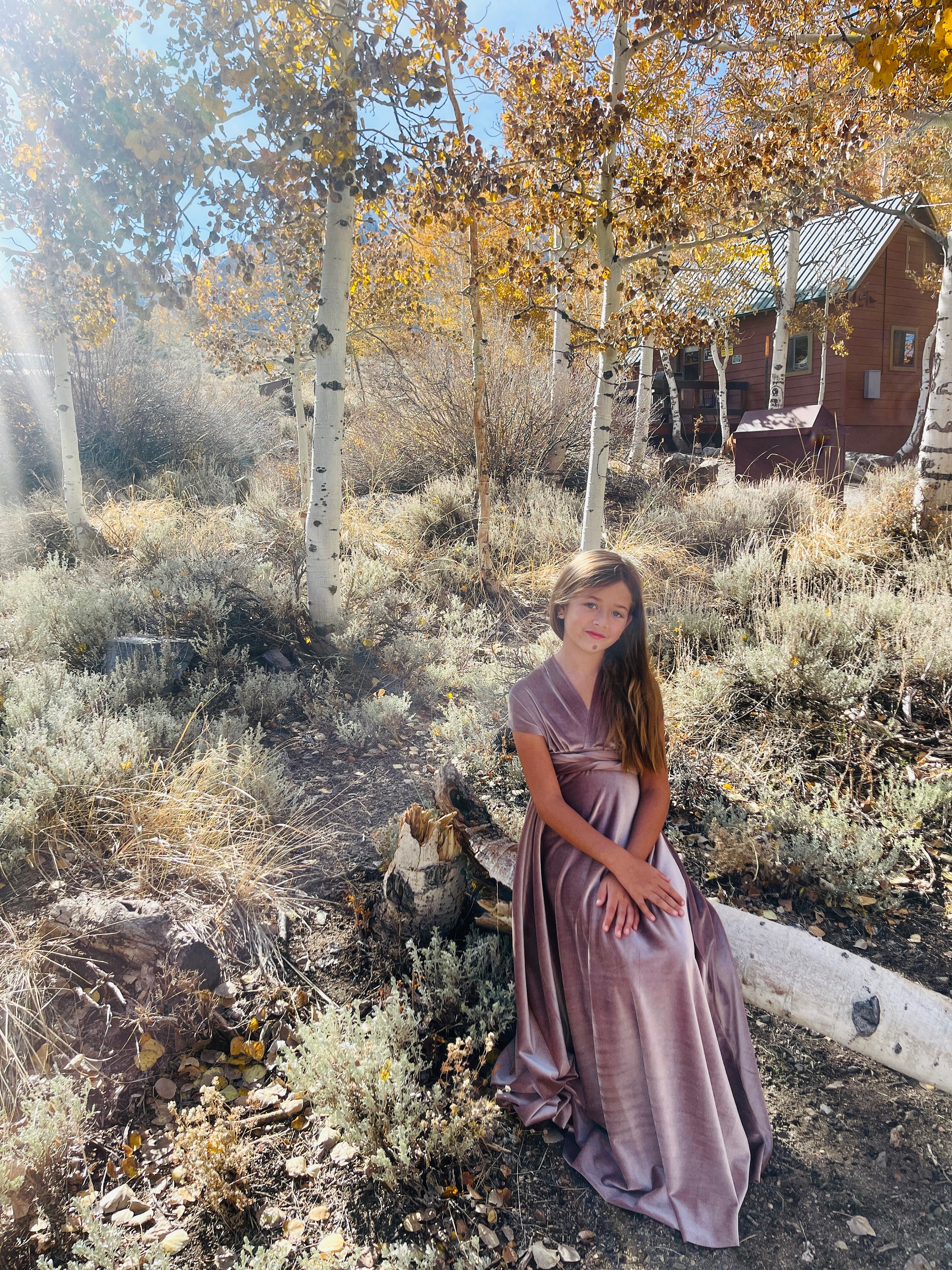 The Muted Mauve Velvet made it's debut... One of over 20 hues!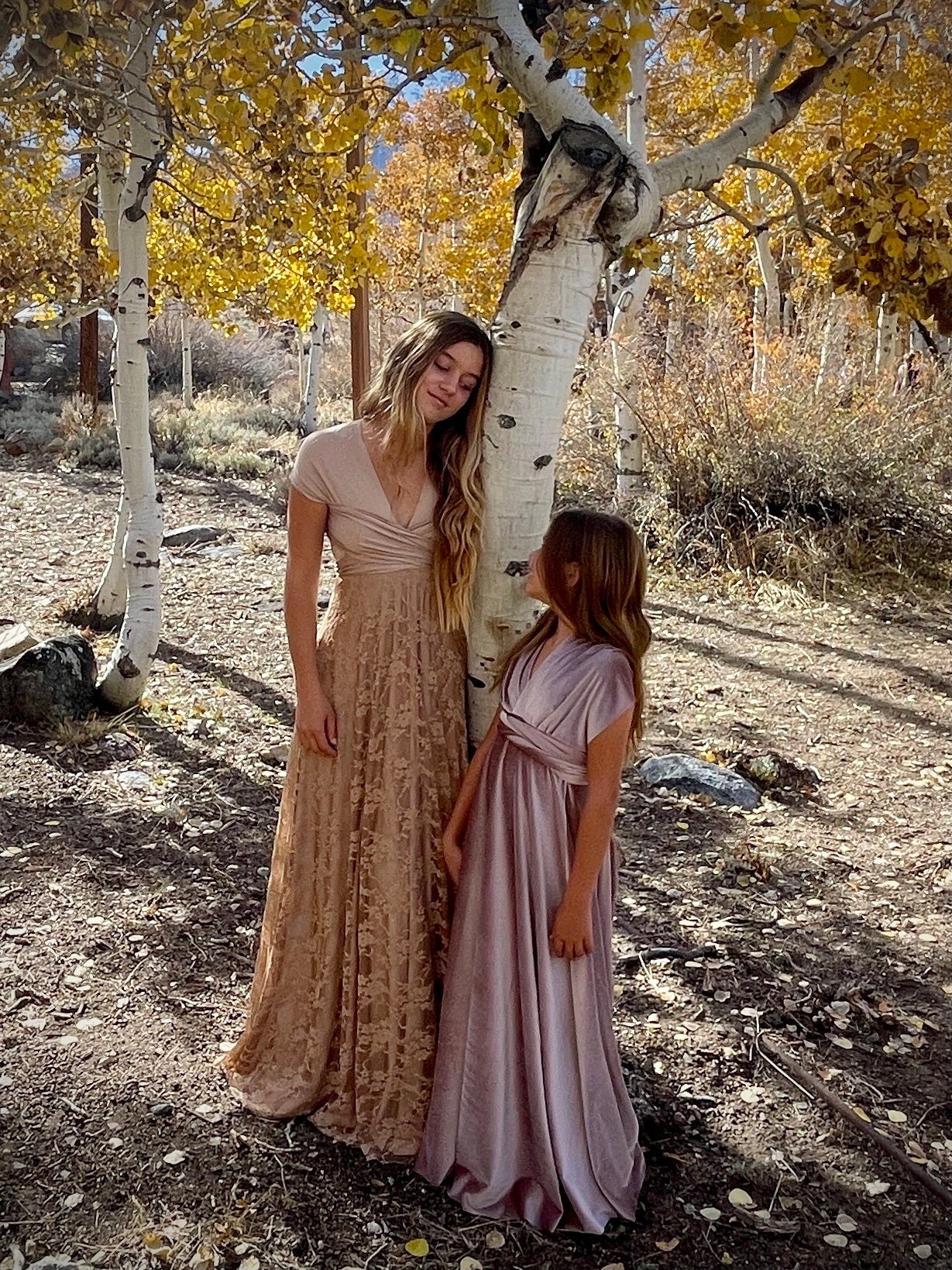 Mix and match textures, matte, and metallics.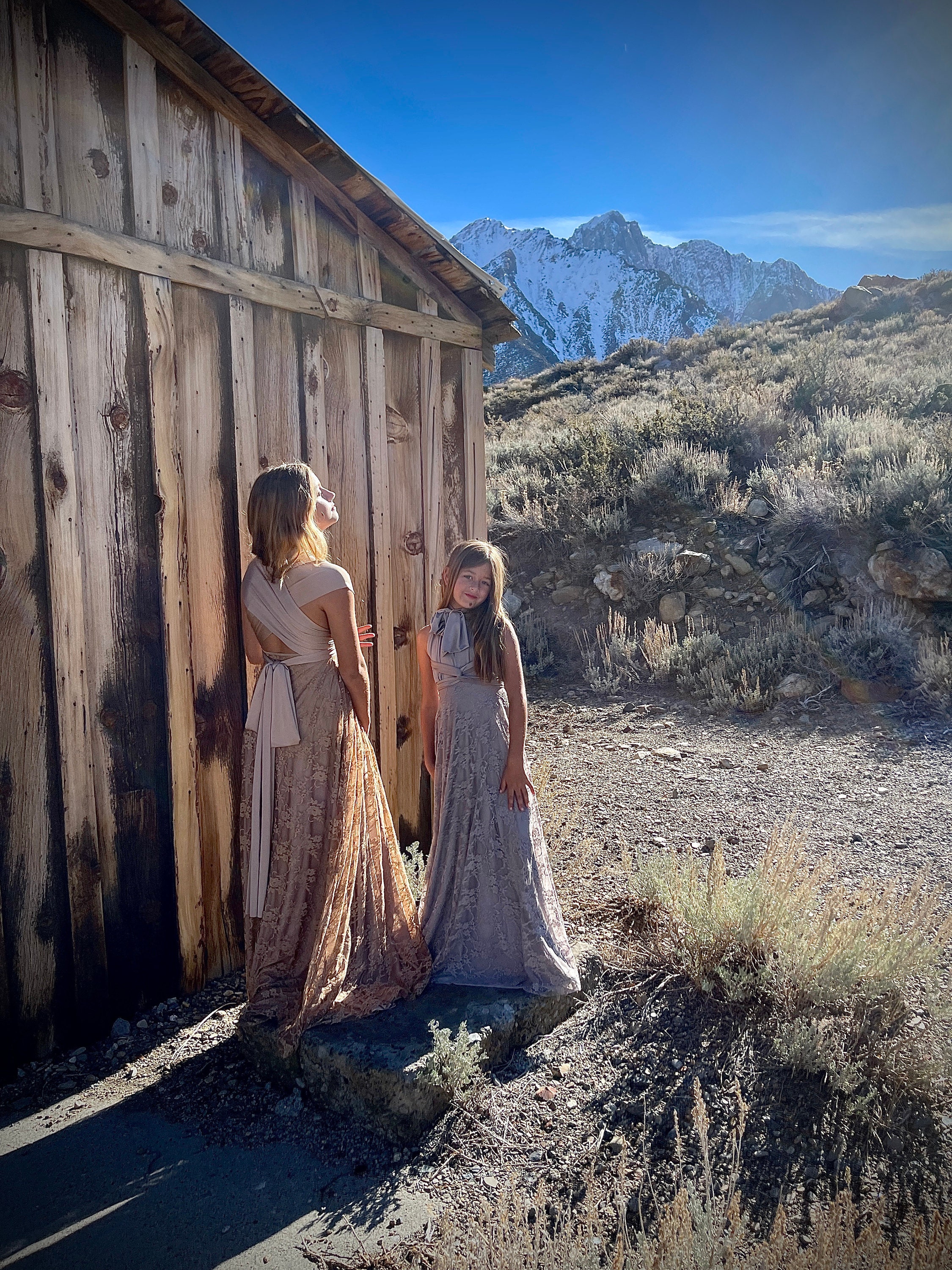 Custom choose your fabrics for your special big or little one. The Oyster with Oyster Lace and Trestles Champagne with Beige Lace seemed to shimmer in the sun.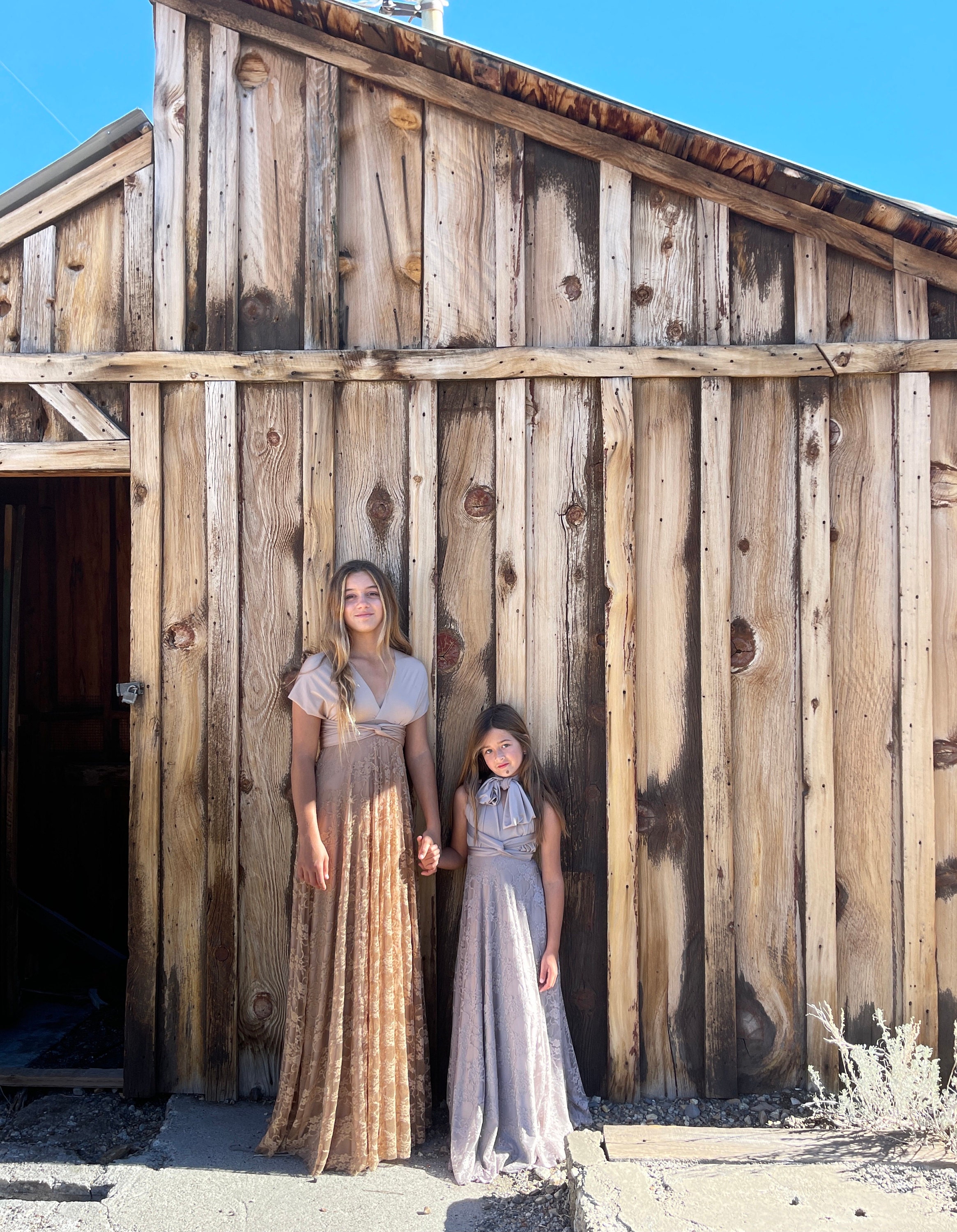 Wouldn't you know, that's a wrap for a wonderful photoshoot on the lake surrounded by golden leaves and snow! All dresses can be wrapped in all the styles shown!
SHOP- www.coraliebeatrix.com
or