Florals, Fringe, and Velvet for a melodious photo session in the Coralie Beatrix Design Studio, by-the-Sea!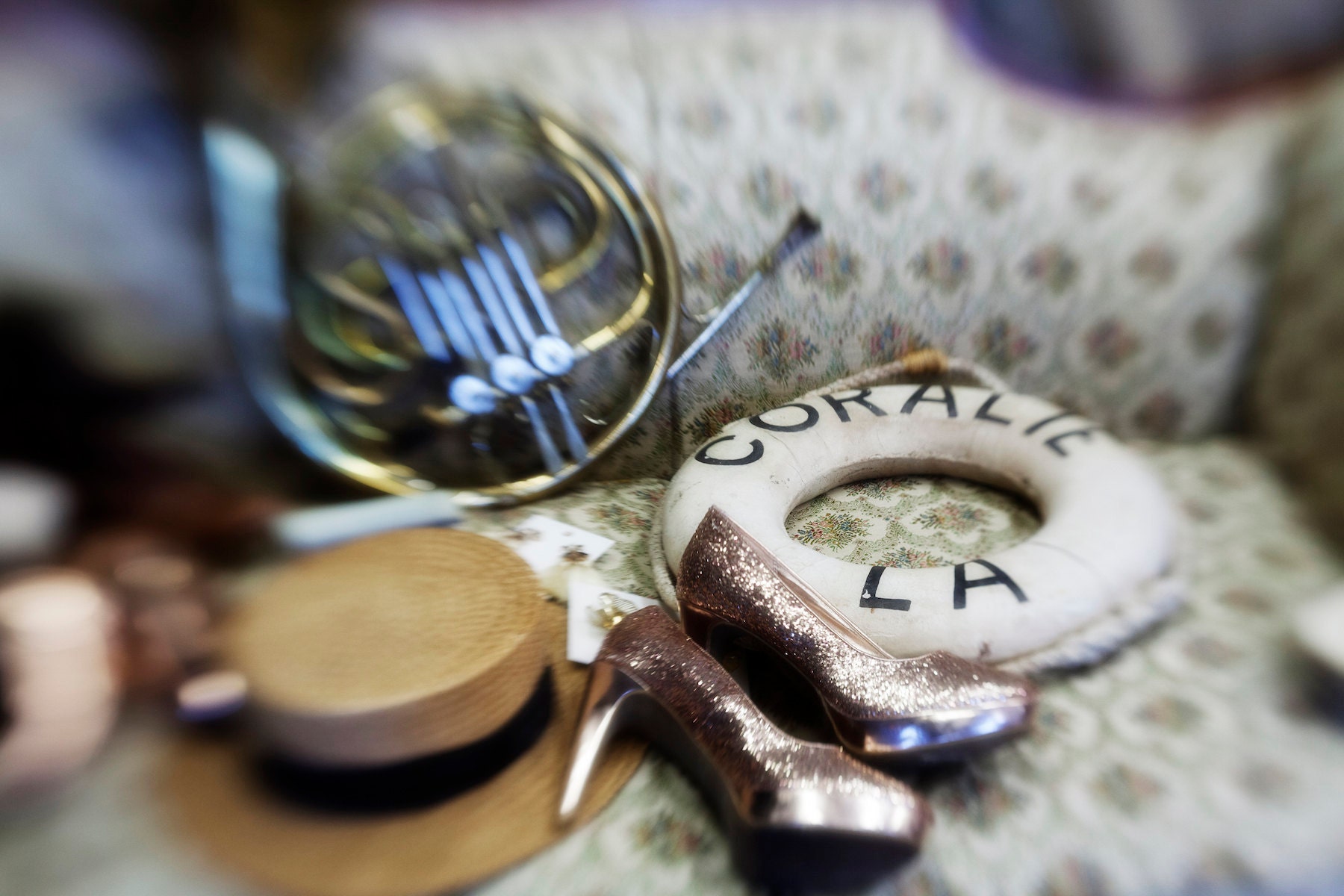 A collection of strings and brass to highlight all that's new at C. Beatrix!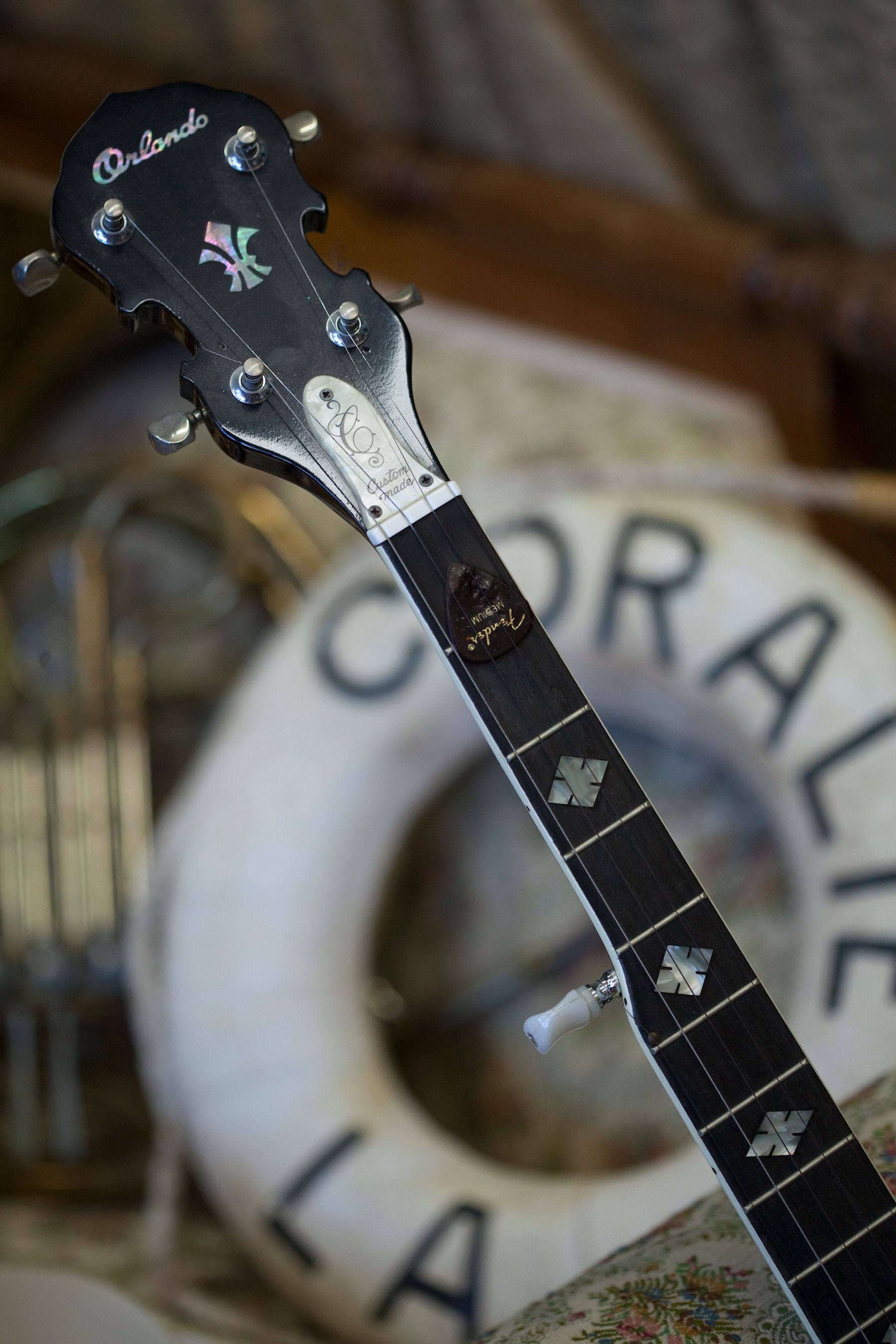 Local Photographer Diana Kullmann of foto-atelier Kullmann set the tone right with her stunning photography!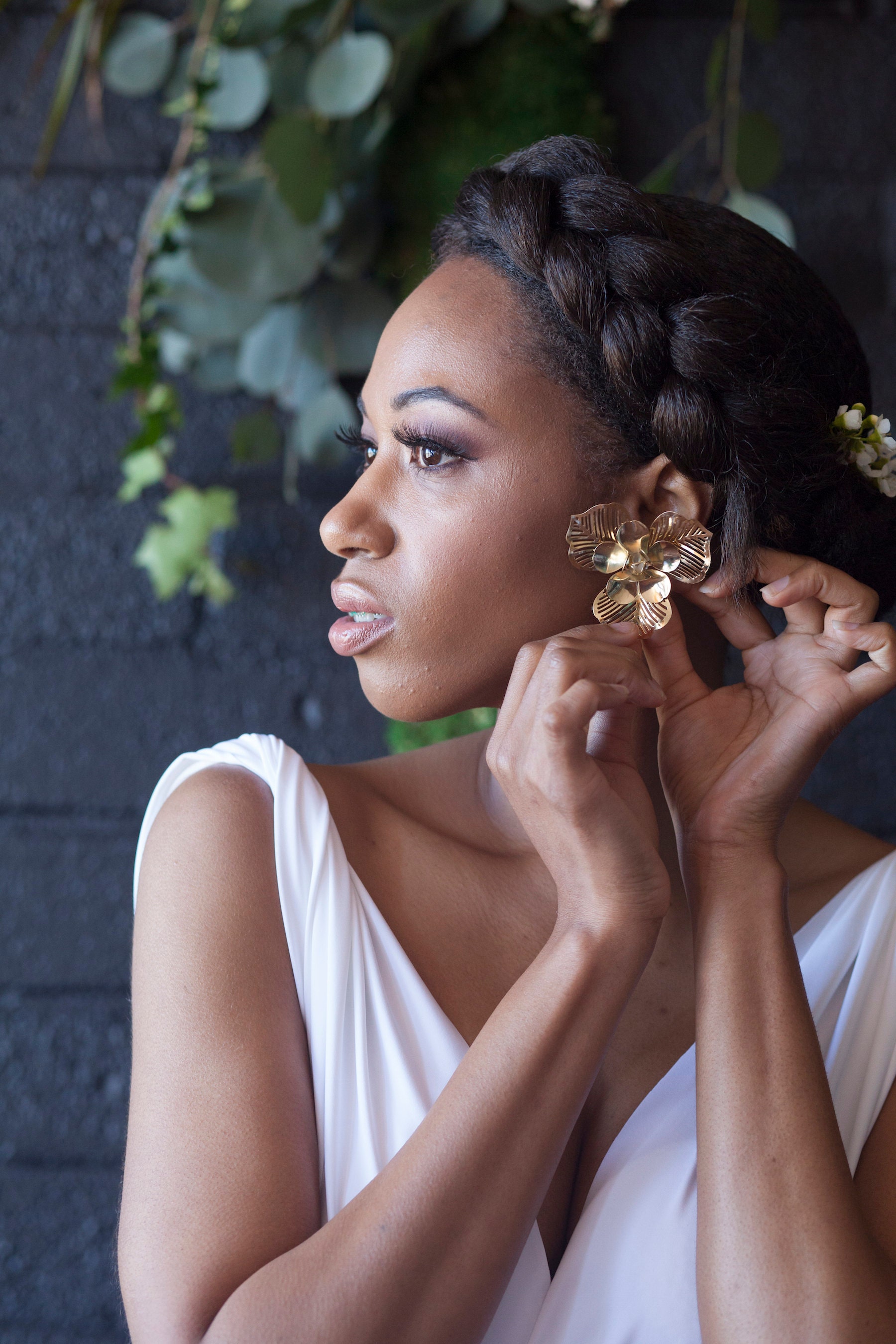 The Coralie Beatrix Crew scouted this beauty years ago working at a department store. Honored to have Alexis Mcloud in the house!  @daddelonglegs 
Beautiful Hair and Makeup by Makeup by Shauna Gates! @makeup_by_shaunagates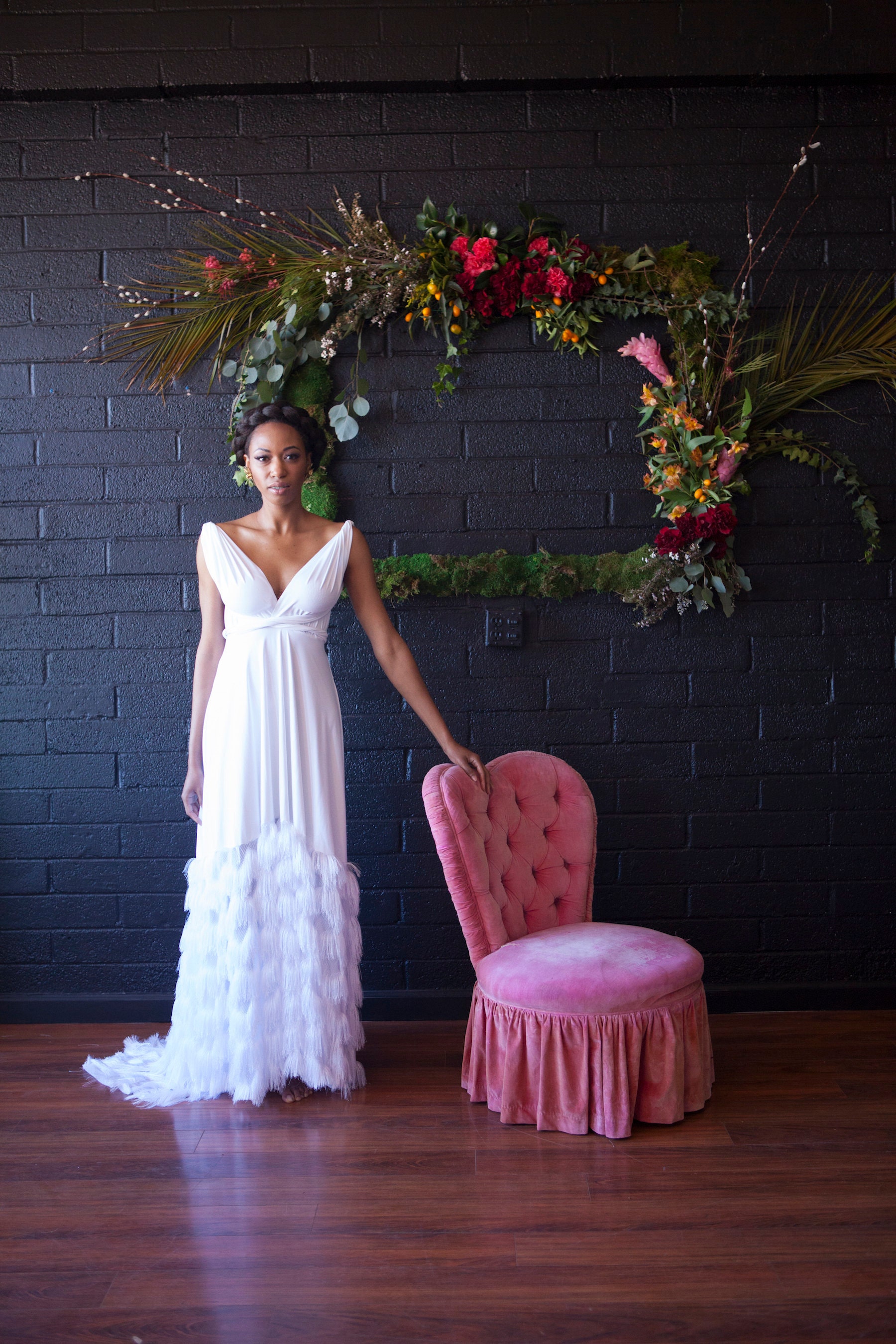 Pull up a chair, it's time for a carefully orchestrated collection of some beautiful new fabrics and options available at the Coralie Beatrix online dress shop!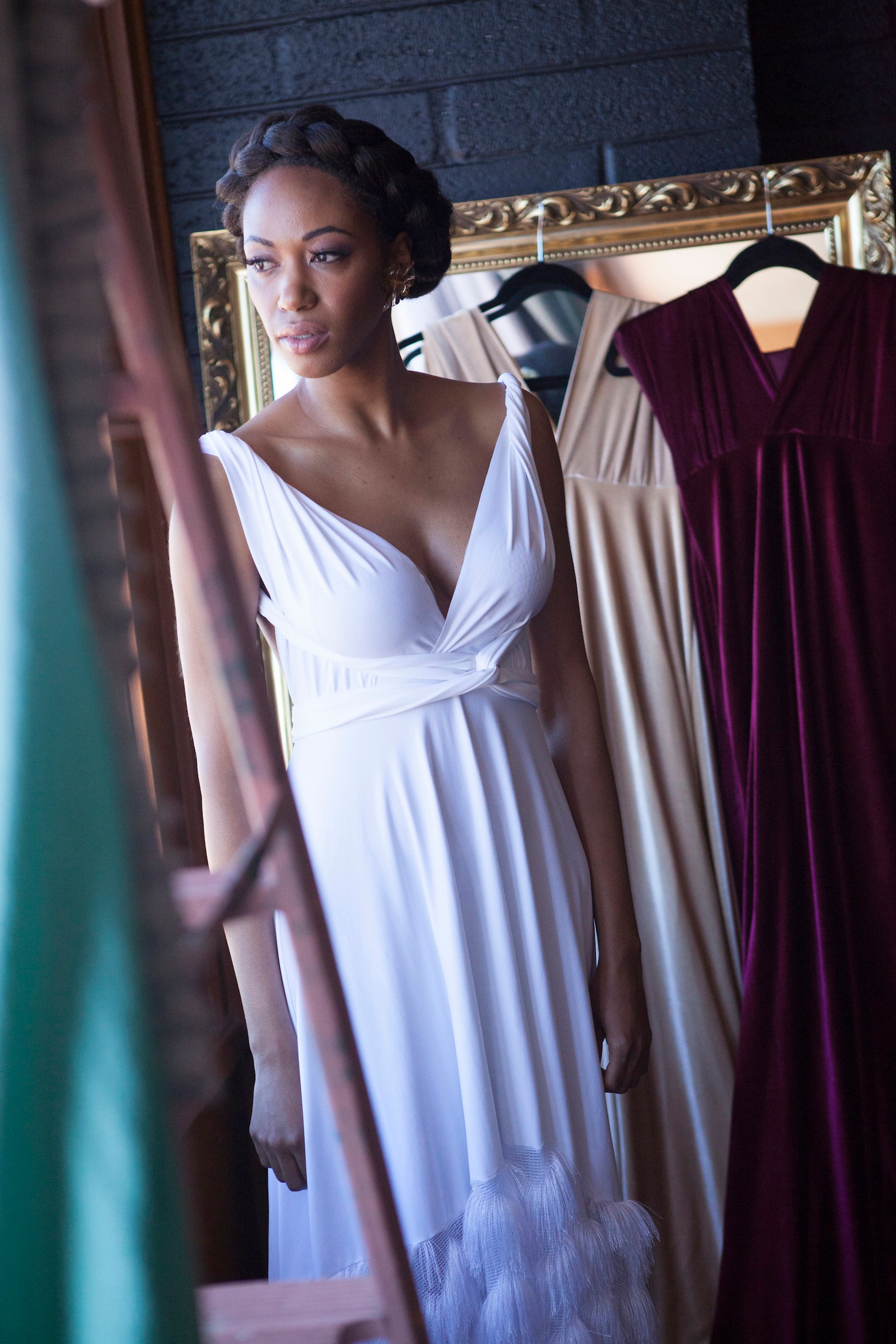 Ready to shimmy in the NEW Flapper Fringe available in White and Blush!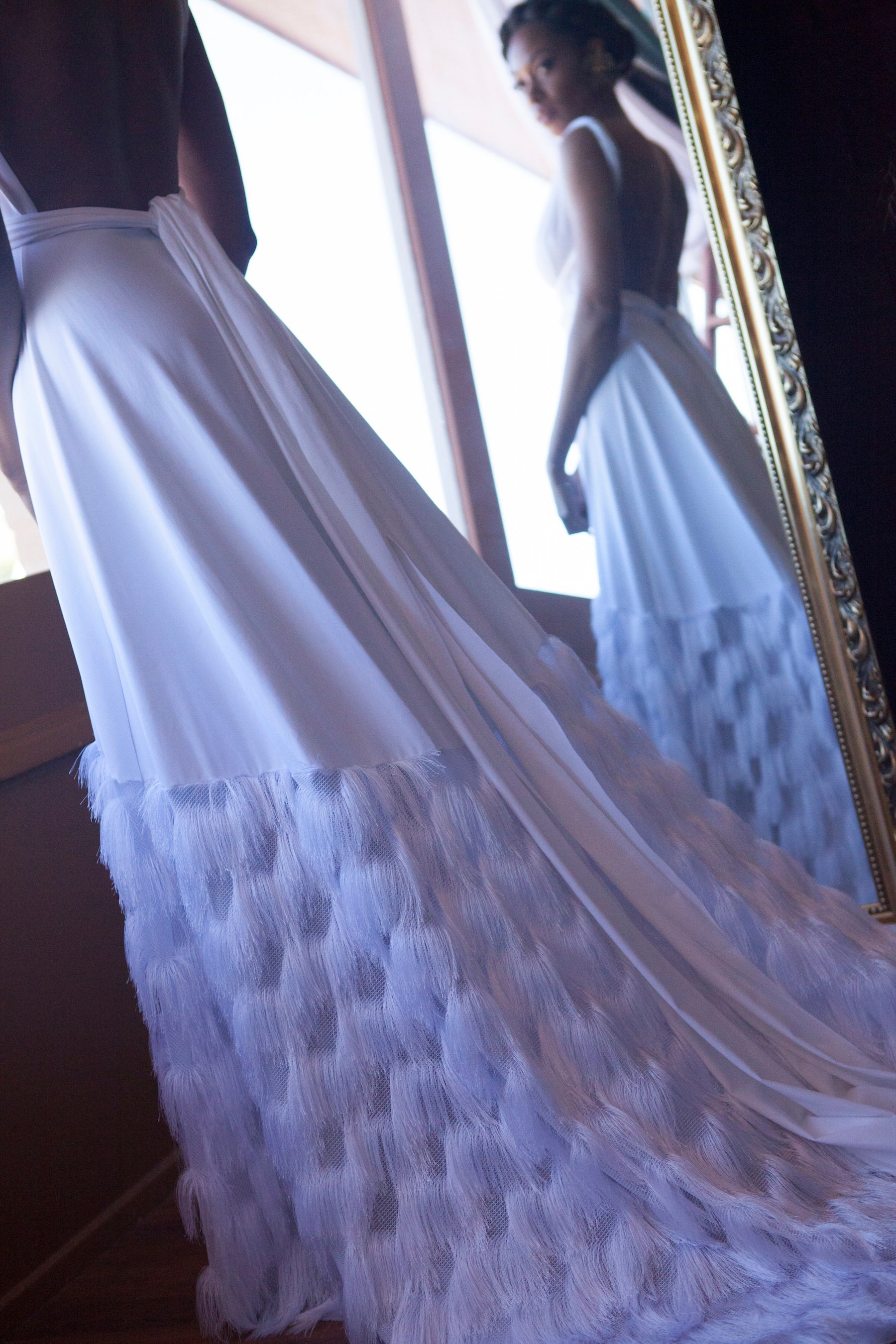 Train is optional but dancing is not!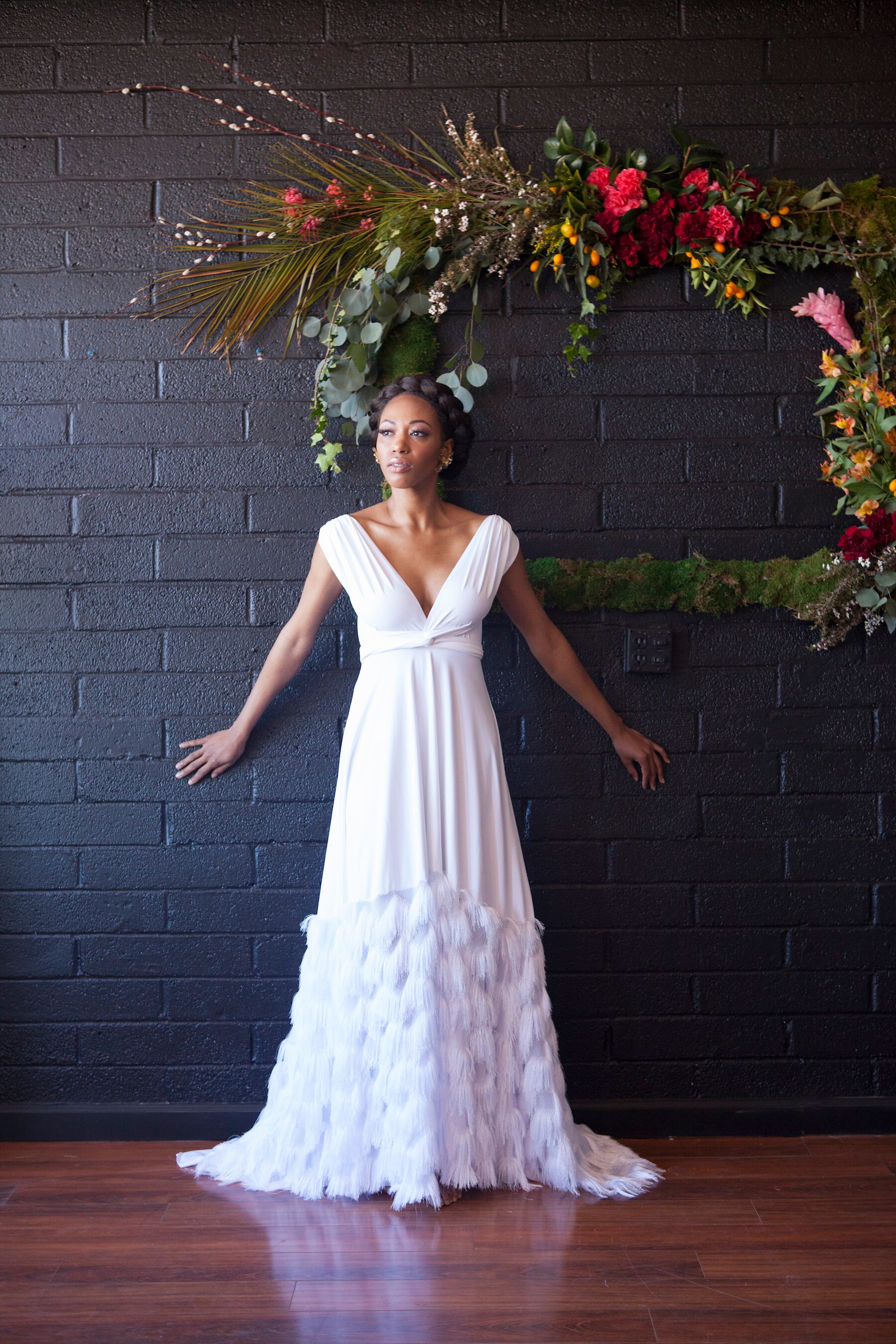 Nostalgic for Florals and Fringe...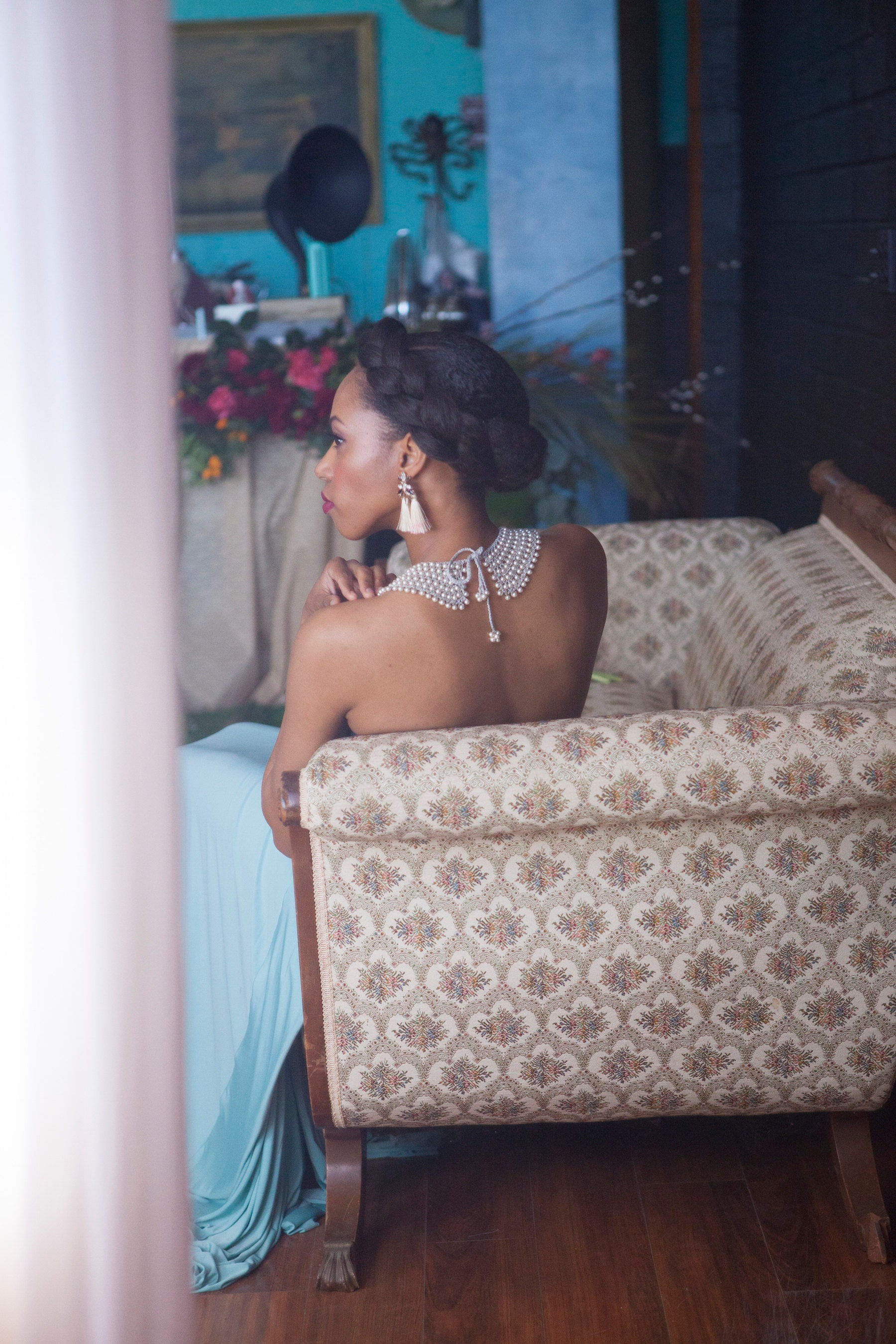 DEMURE in pearls and the Vintage Typewriter Turquoise- a Coralie Beatrix exclusive fabric!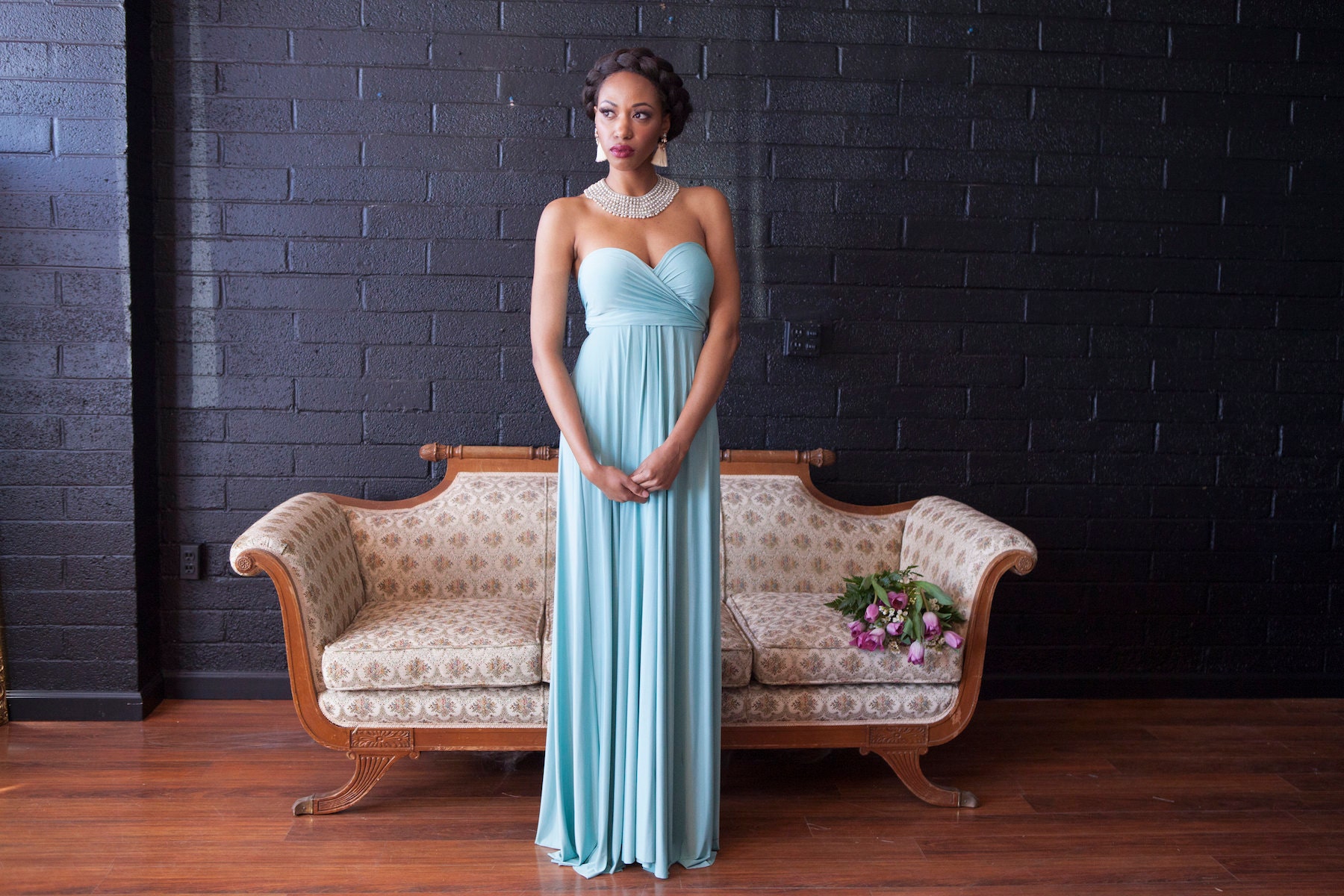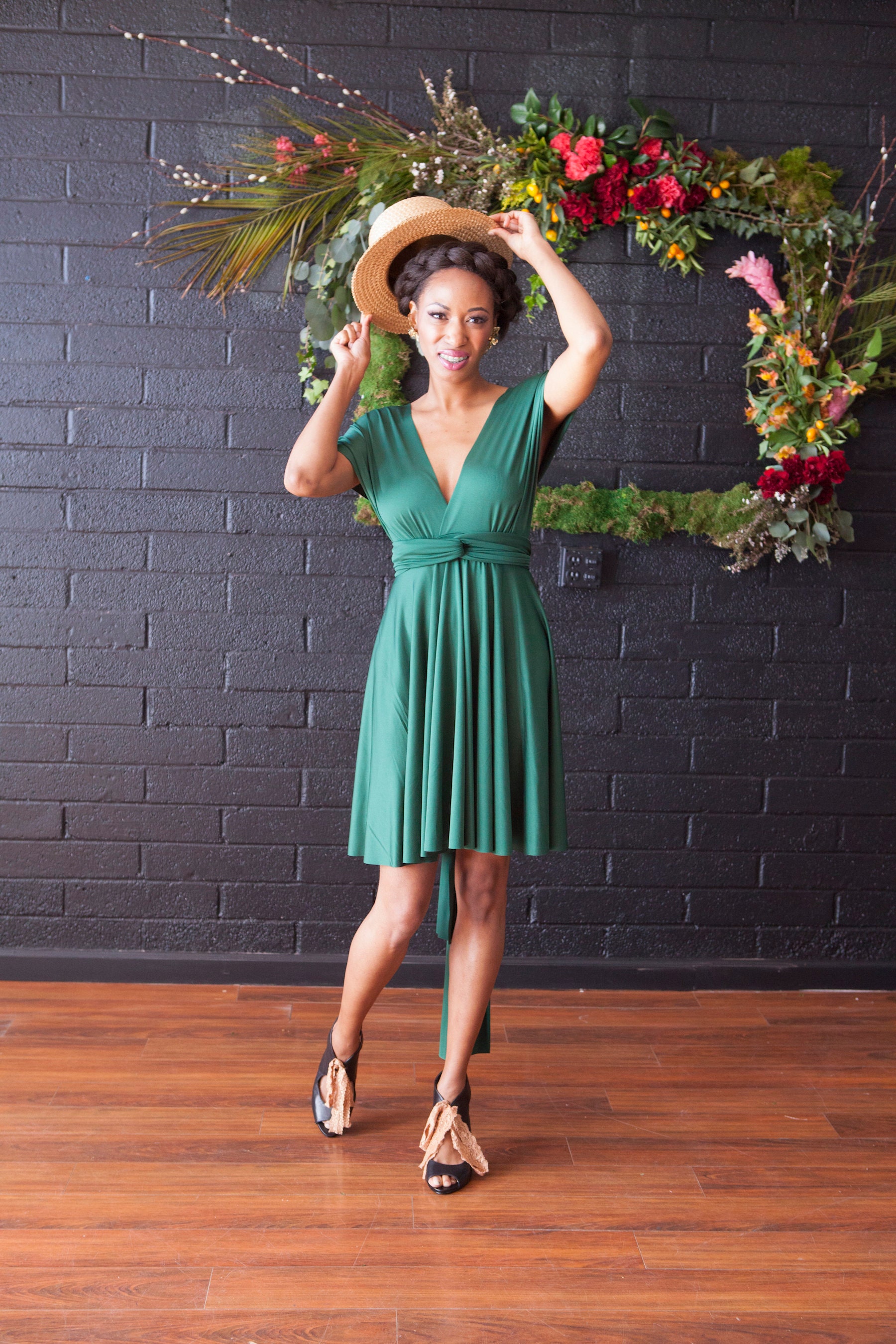 A Roaring good time in the new Day Dreamer Hunter! Now available in the 22" mini length!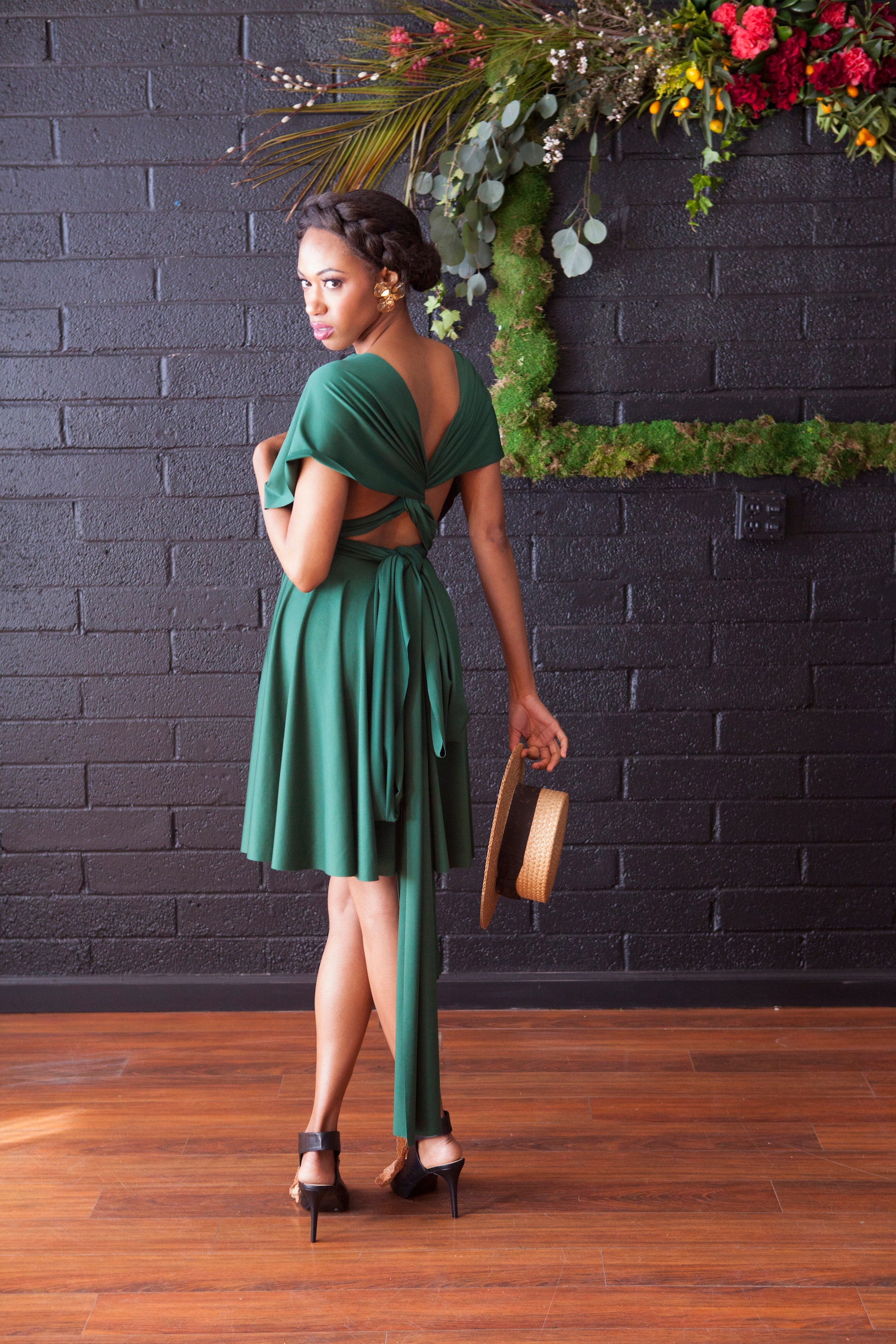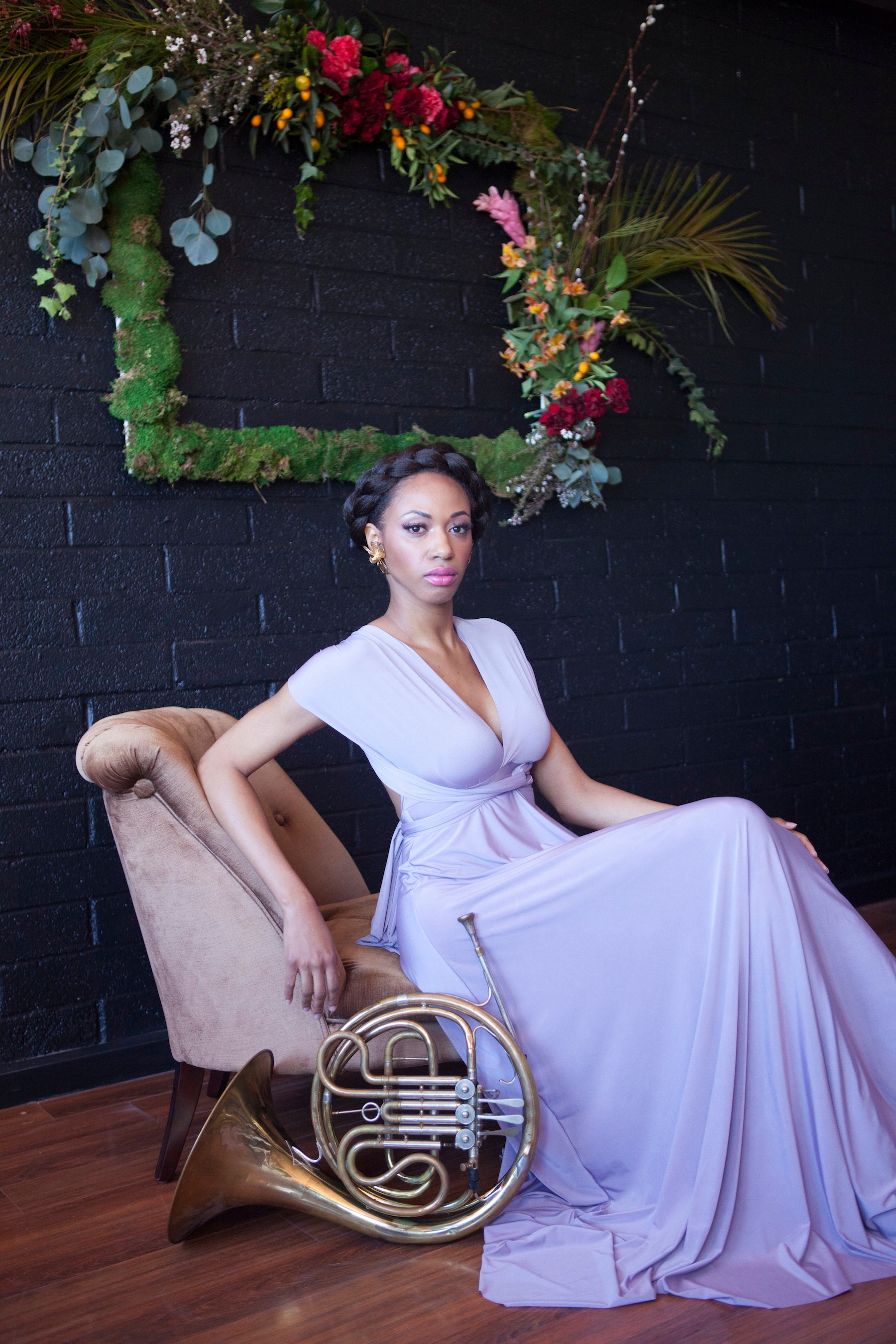 A Classical arrangement in the Lover's Dusty Lavender- My newest addition to the C.B exclusive fabrics!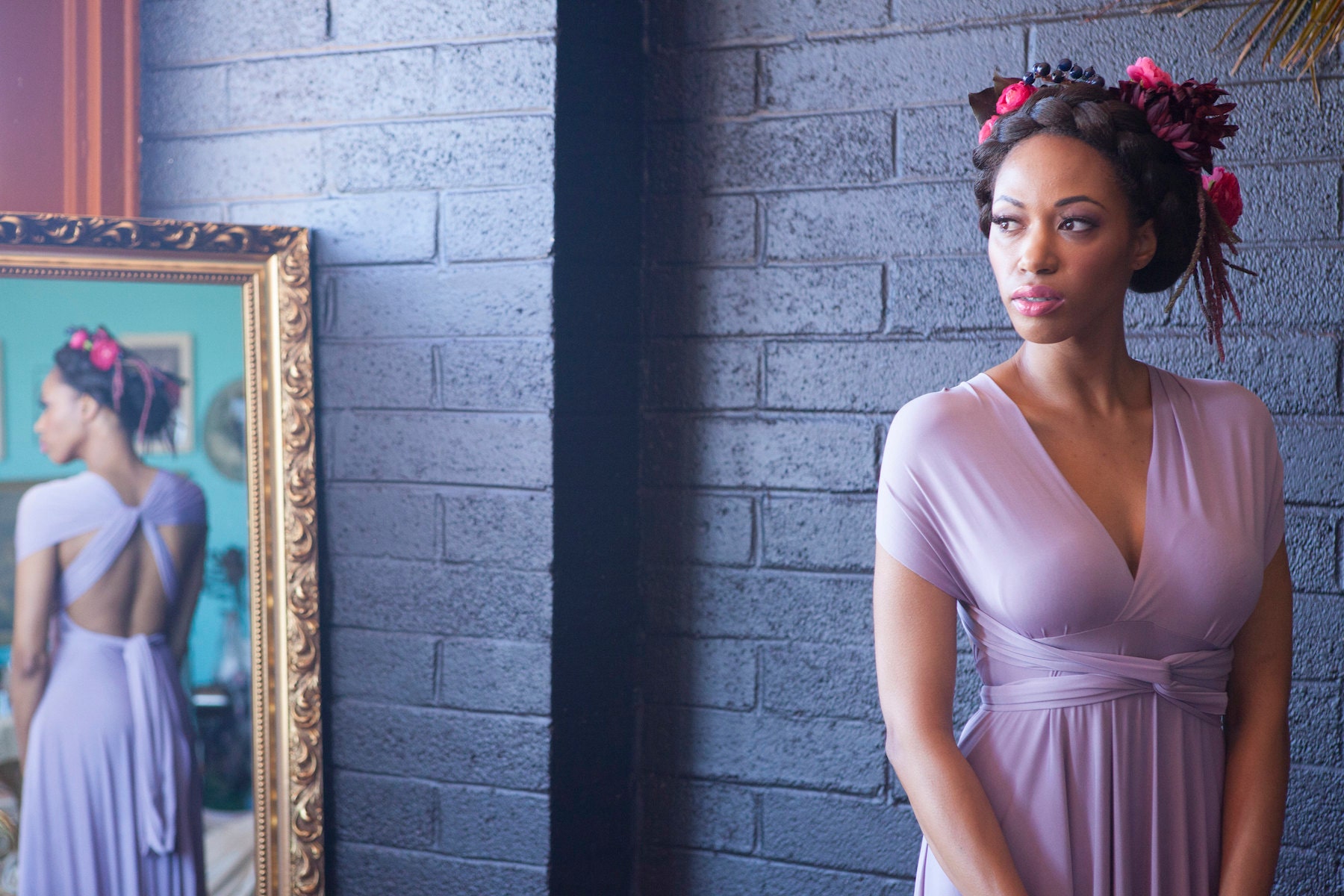 Flowers and purples in perfect Harmony.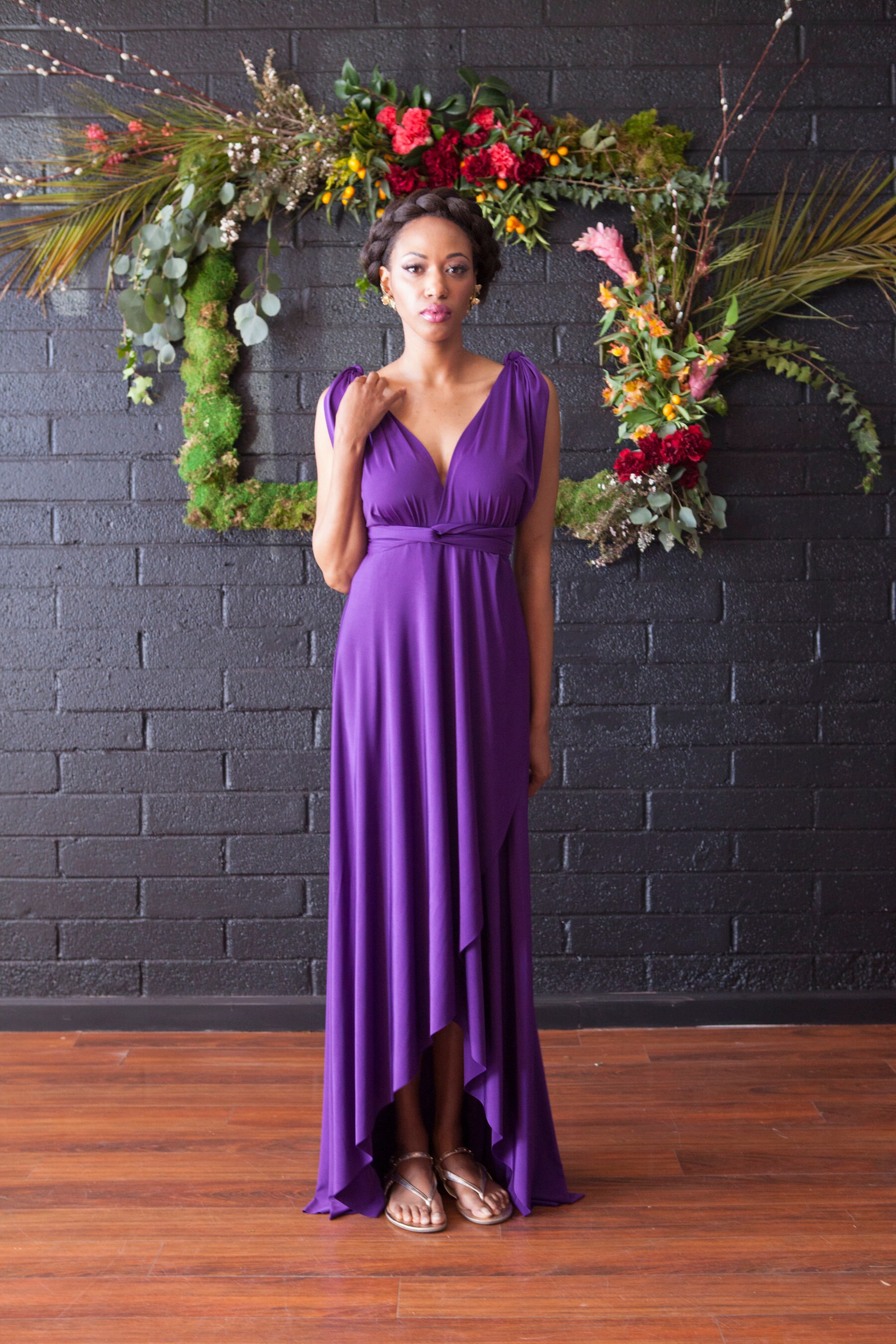 Note Worthy in the Tulip Cut Stardust Royal Purple. A Pantone 2018 color of the year!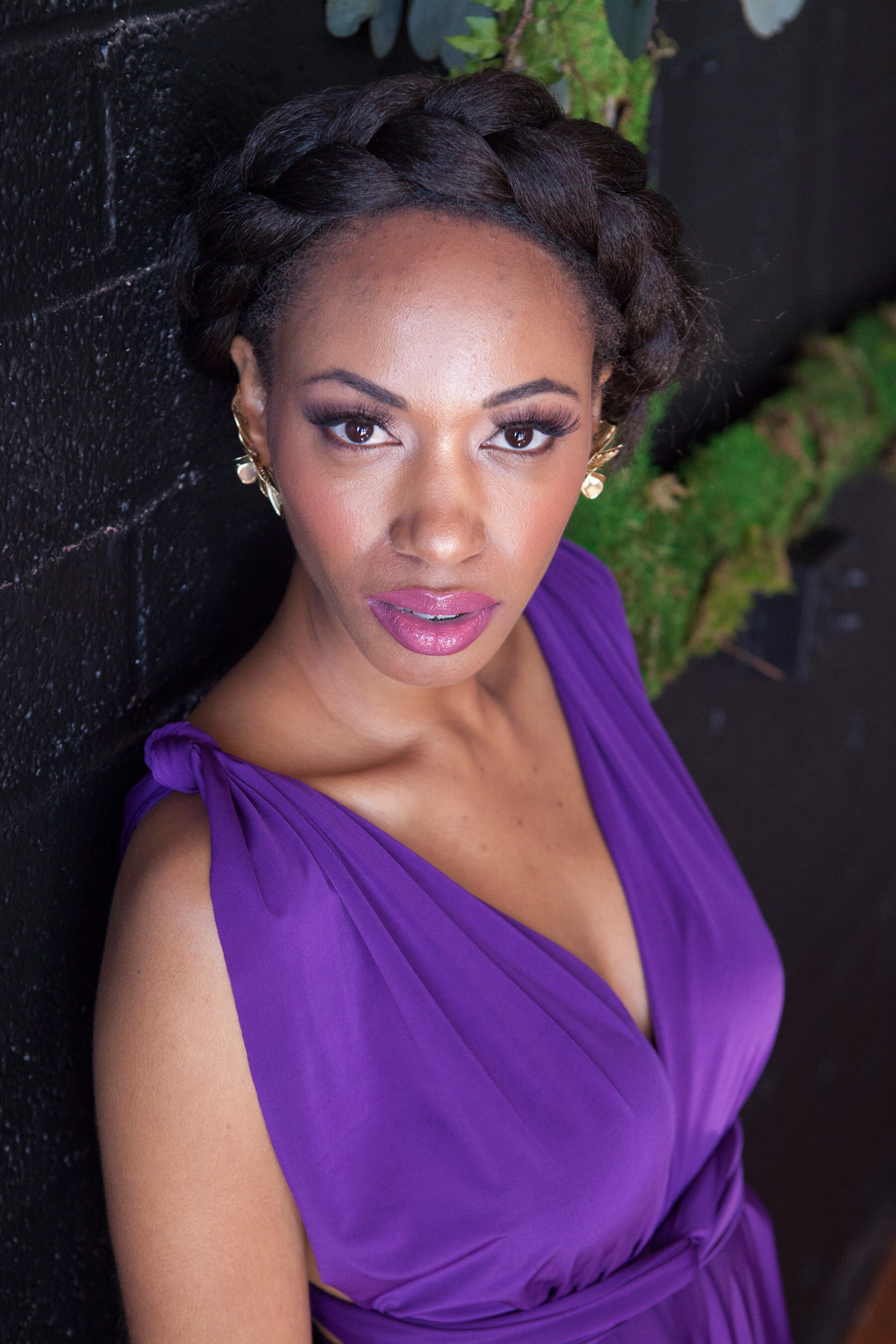 Red Carpet worthy in the Pomegranate Punch VELVET. Now available in 5 colors!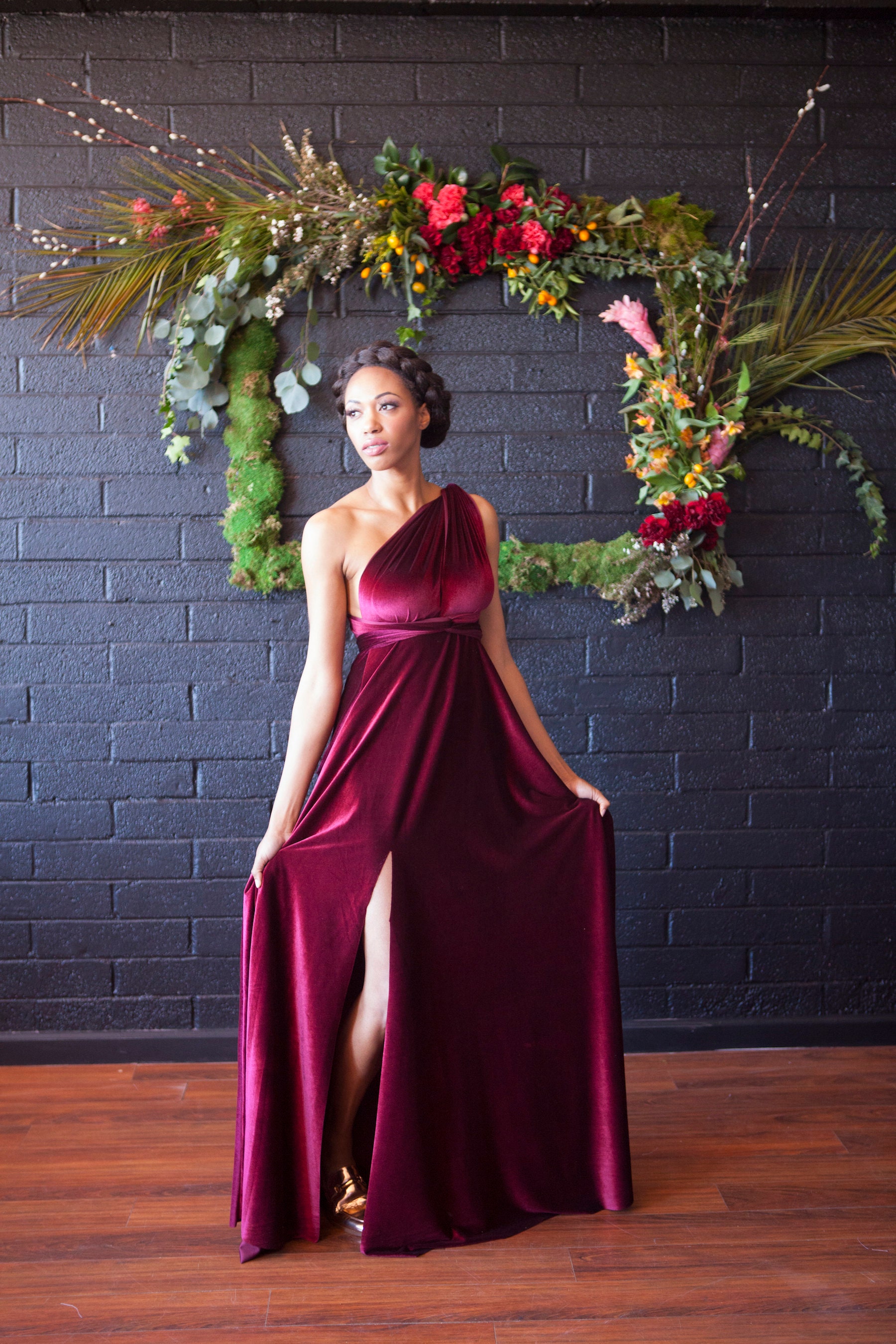 Showing bravado in the new slit option being highly requested. Leave a note at checkout to add at no extra fee!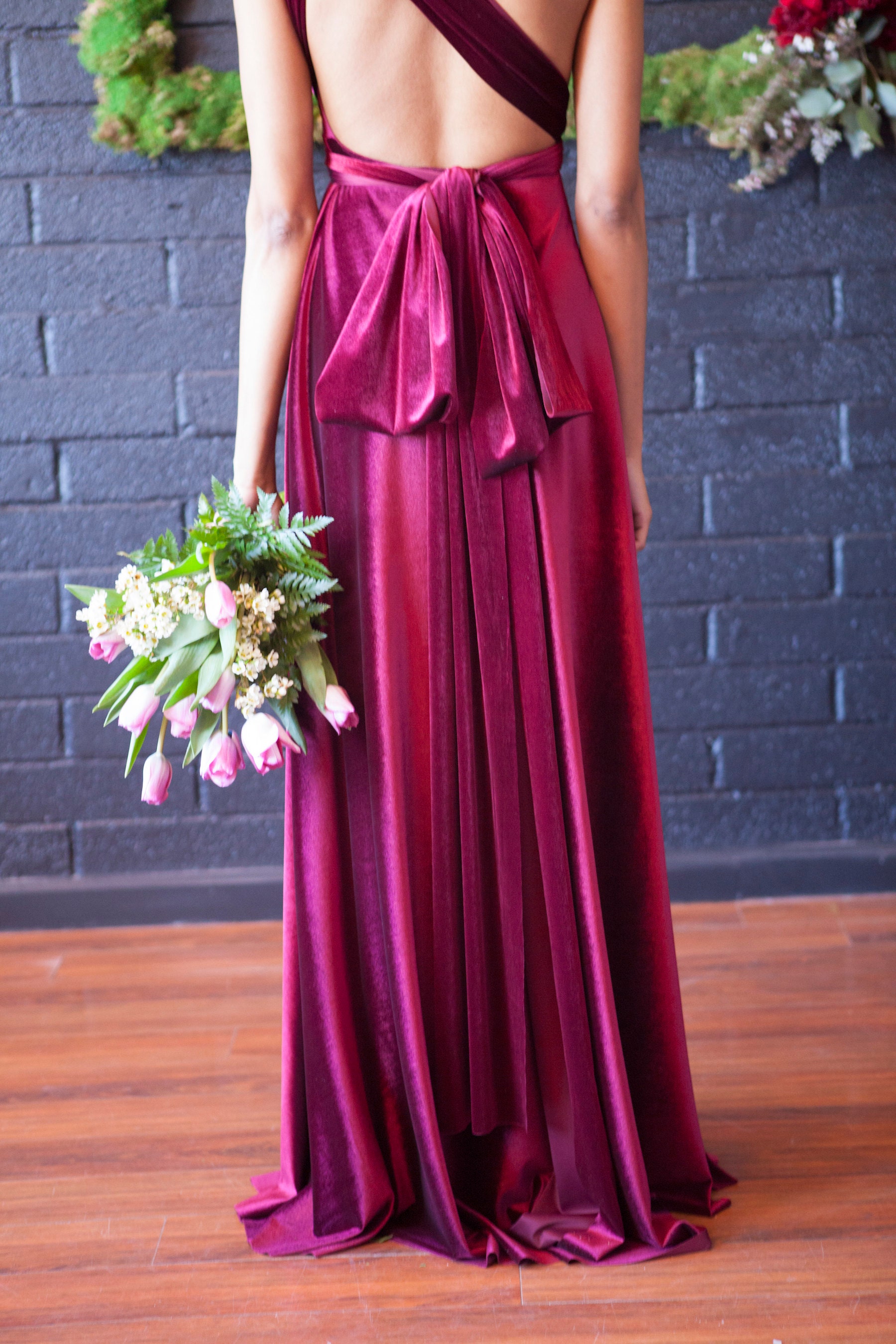 Shop here to chose color, length, size and other customizations!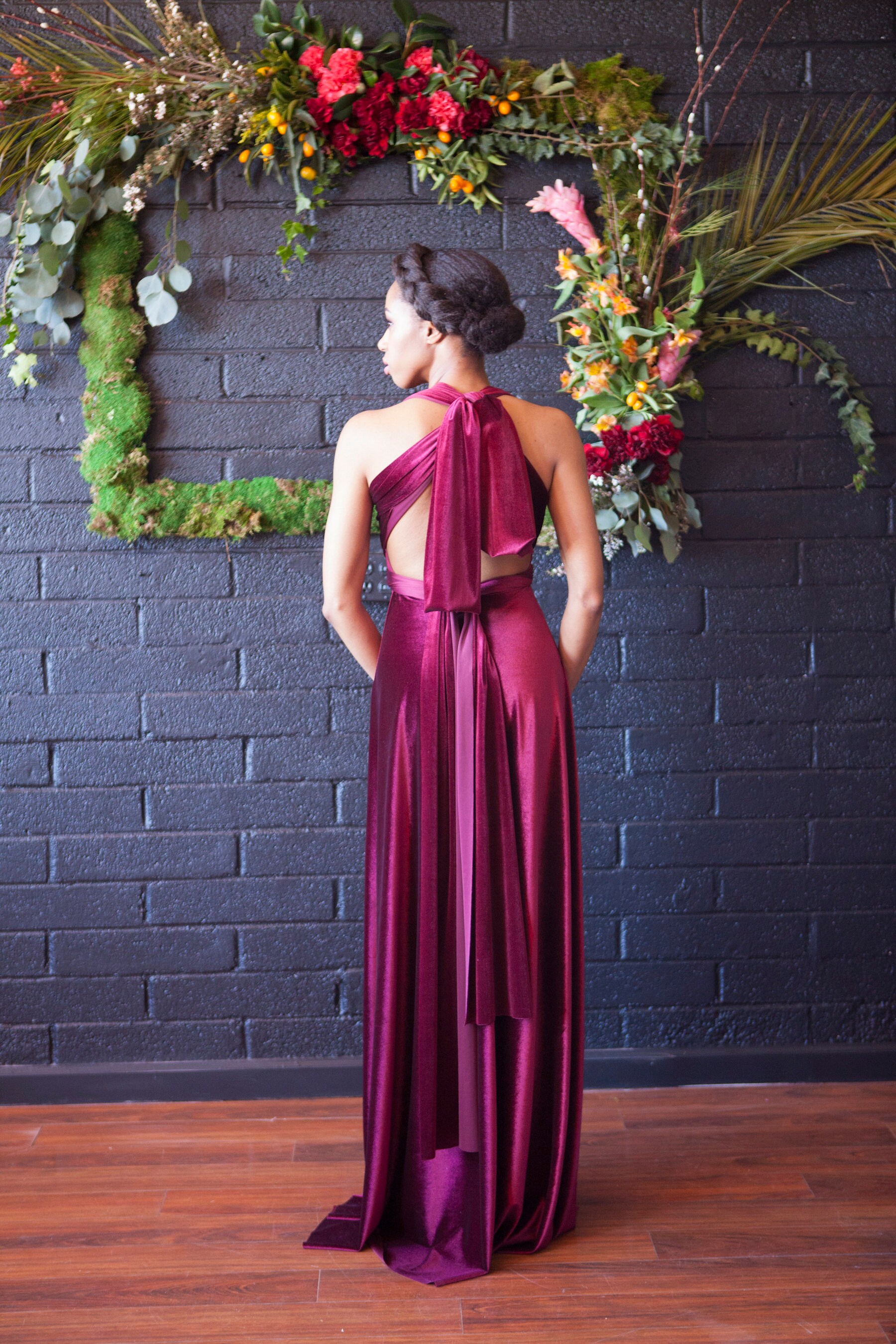 Crescendo into another lovely new Tassel Fringe Option!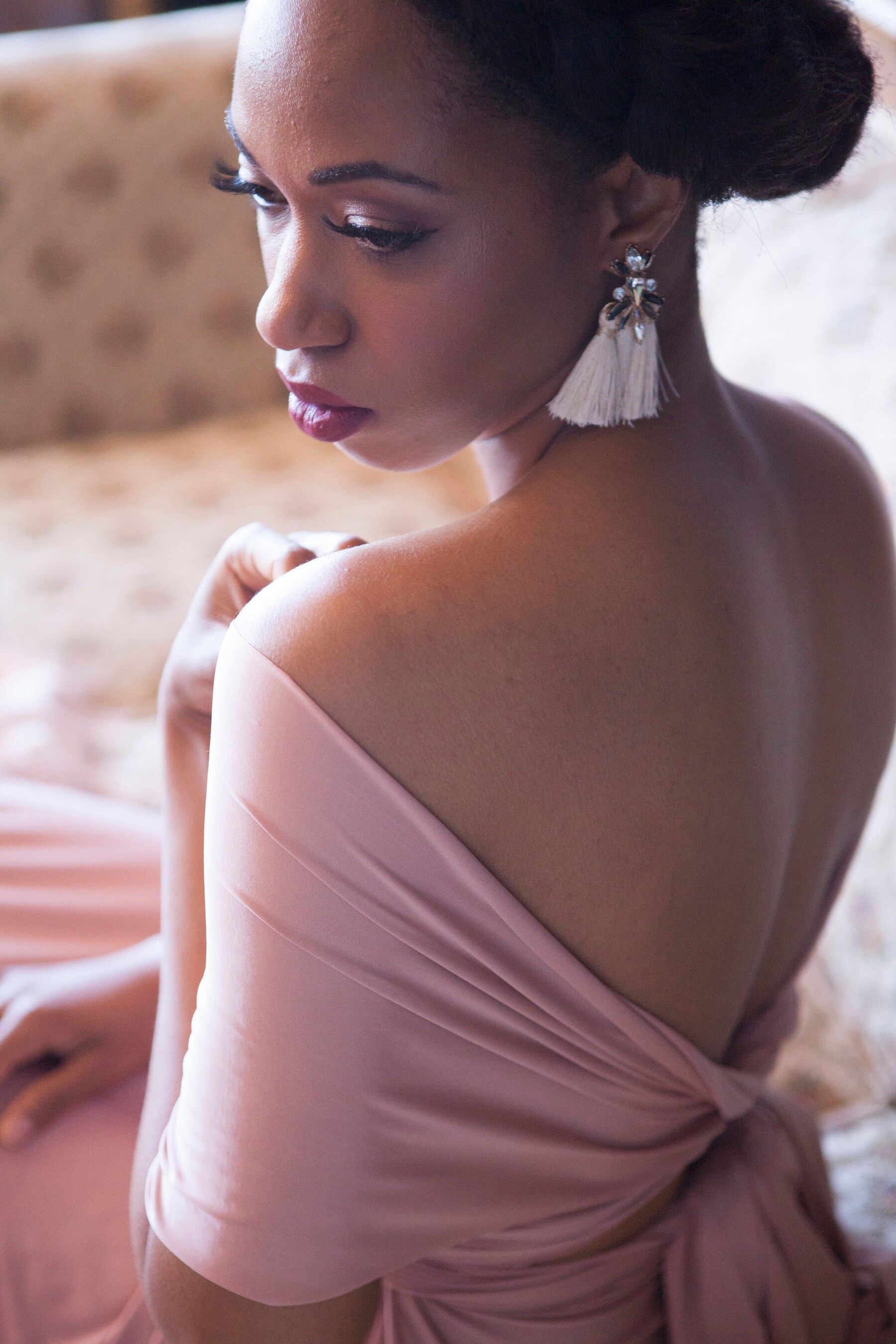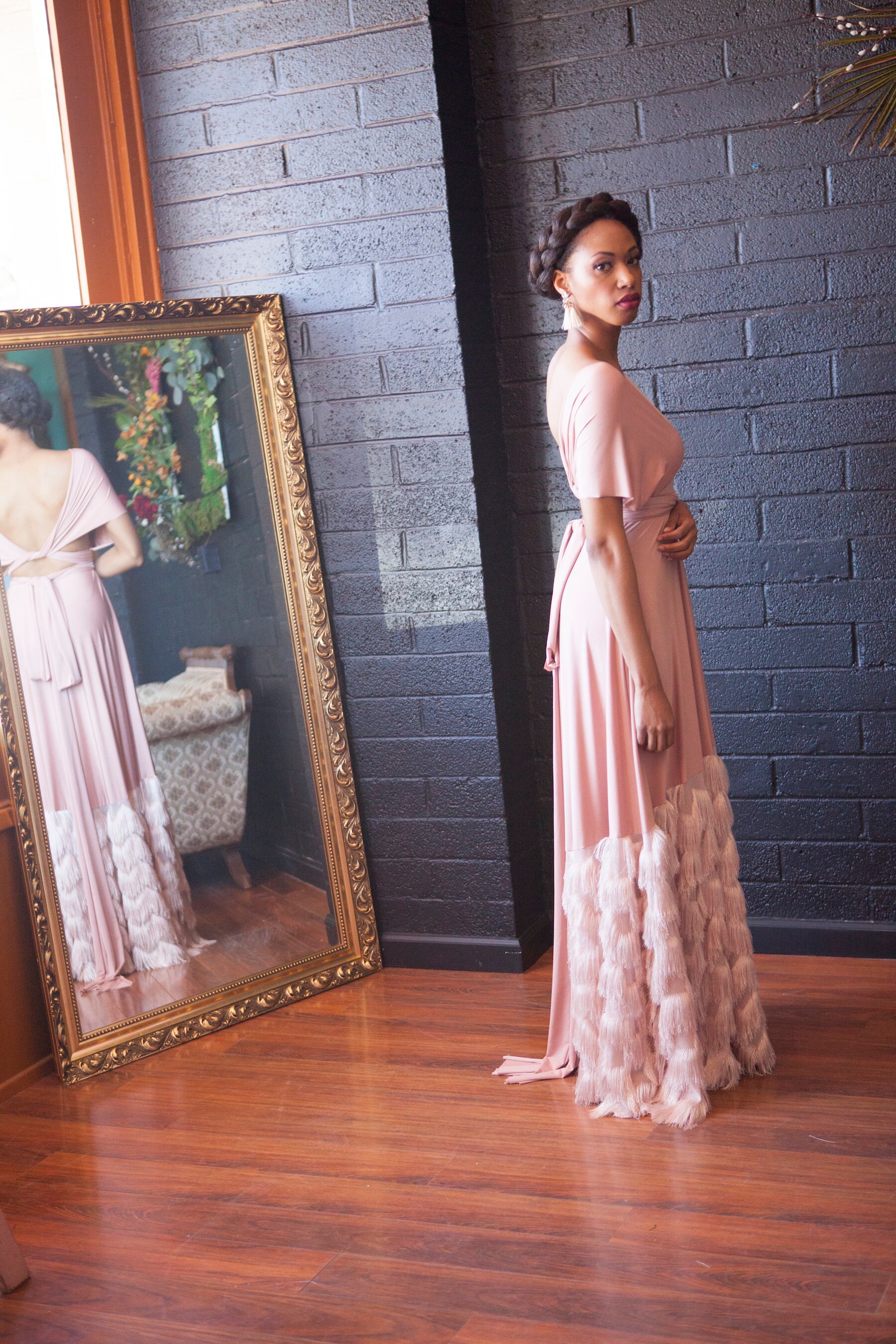 The NEW Cameo Dusty Peach pairs perfectly with the Blush Fringe. Available for the Bella Luna Dress only!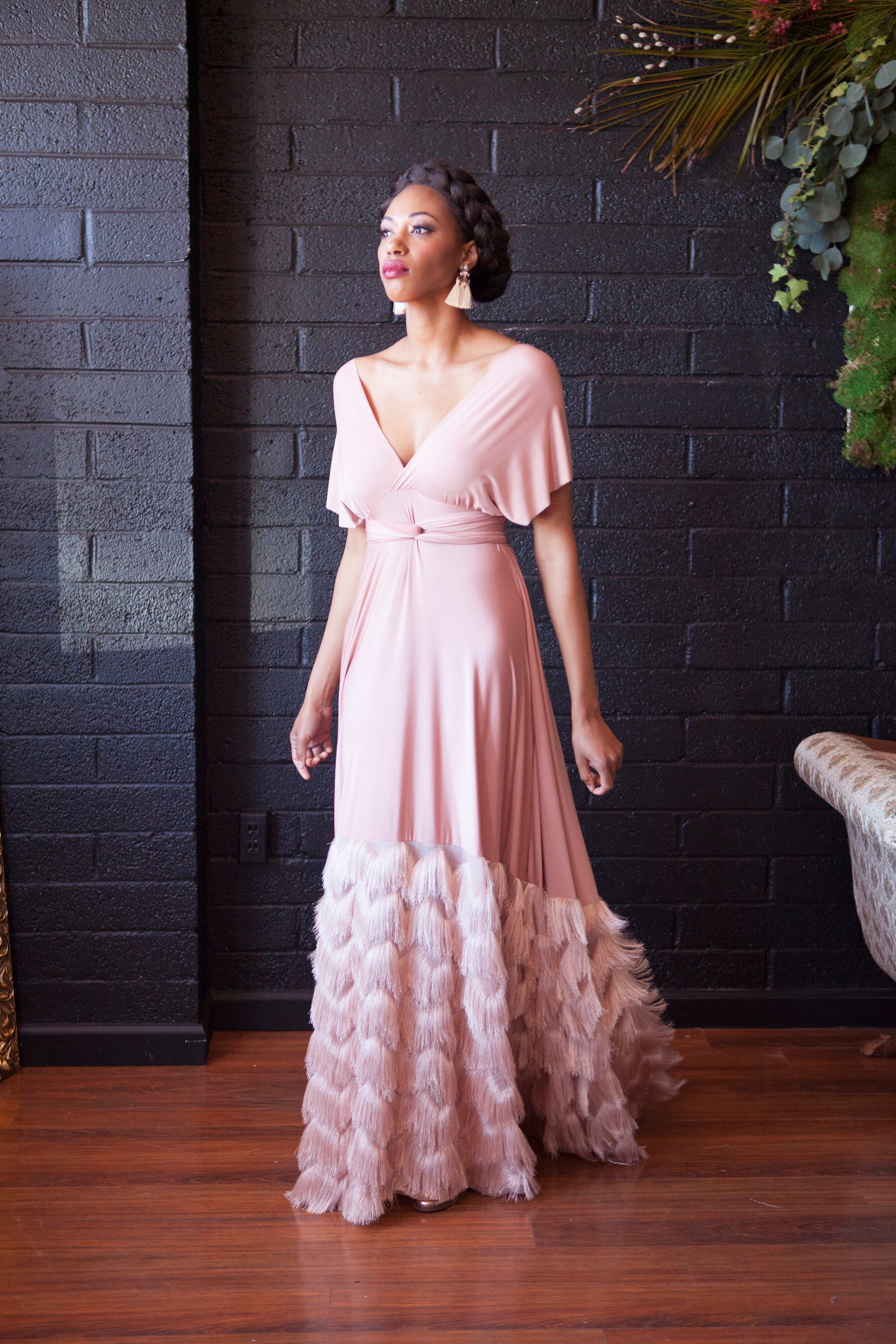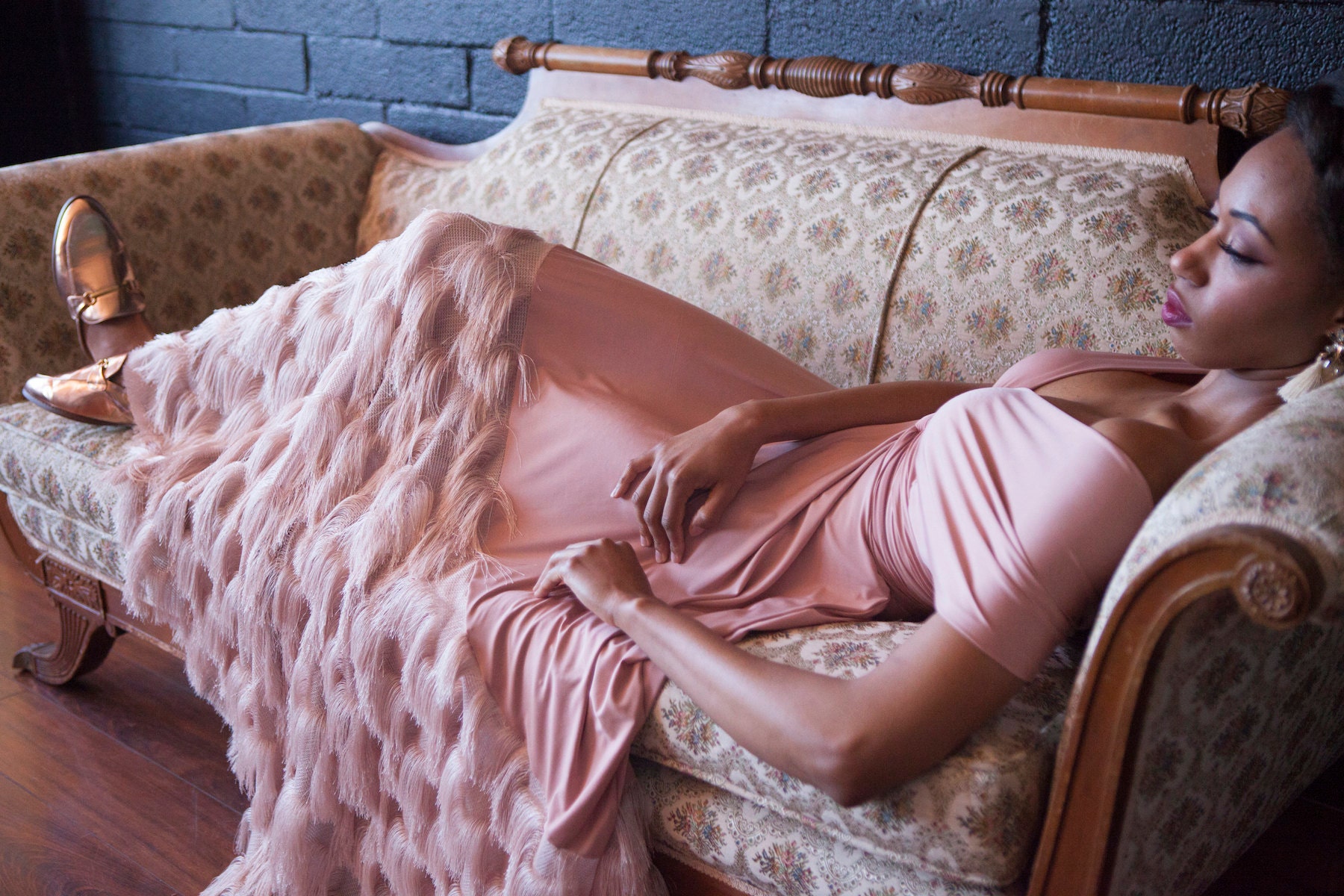 ~Velvet~ and a Boat~ the perfect Duet!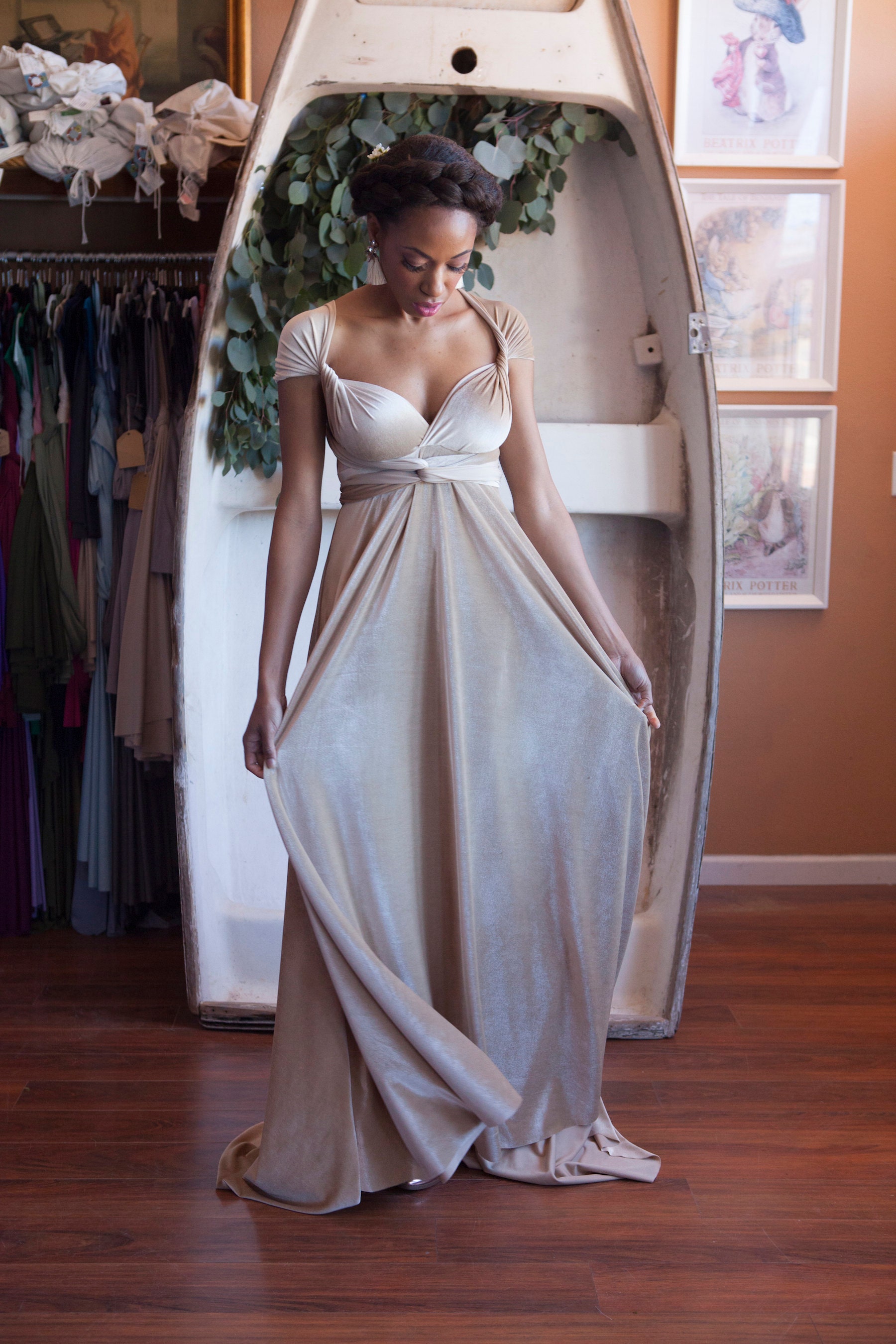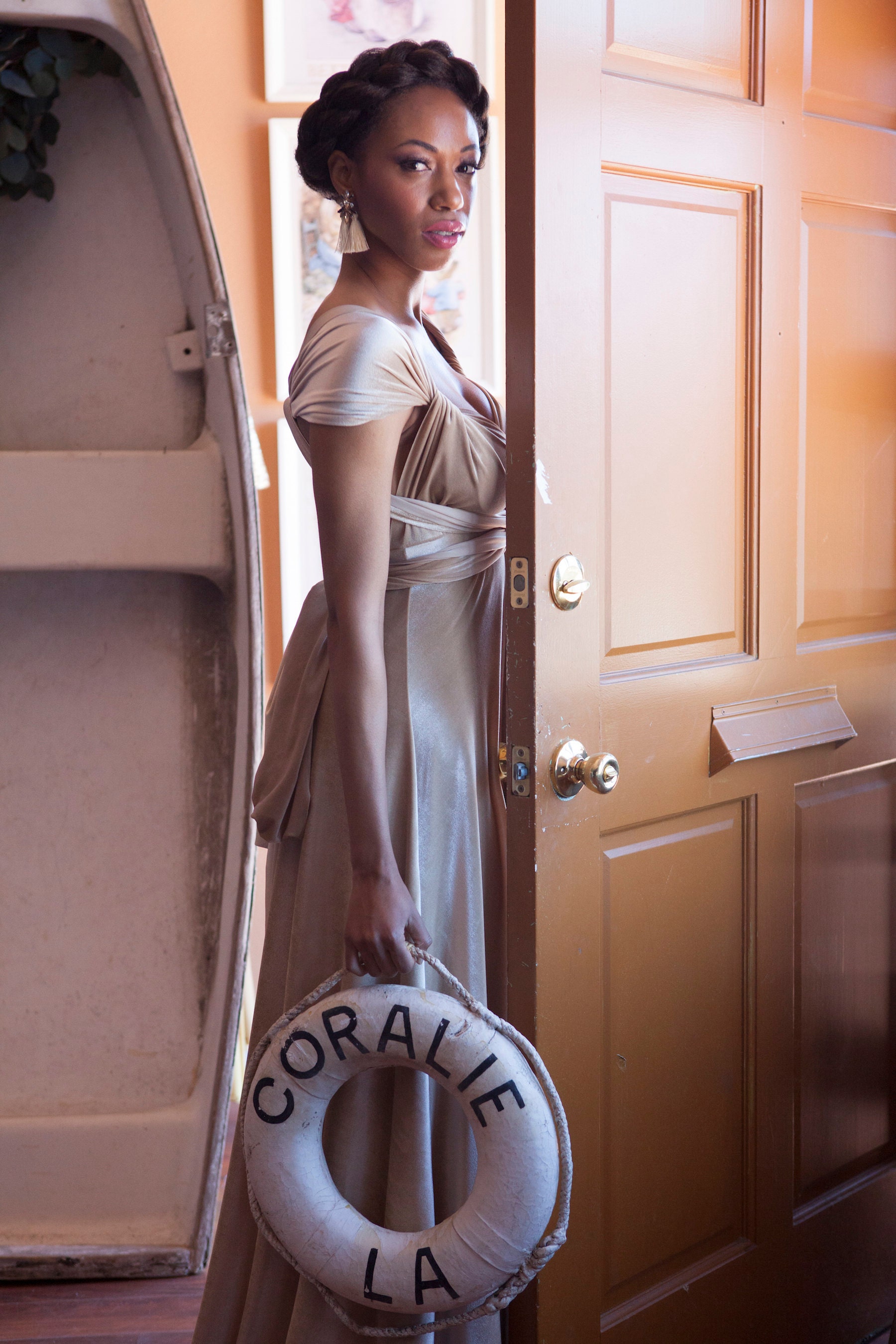 Right on Tempo in the Almond Champagne Velvet !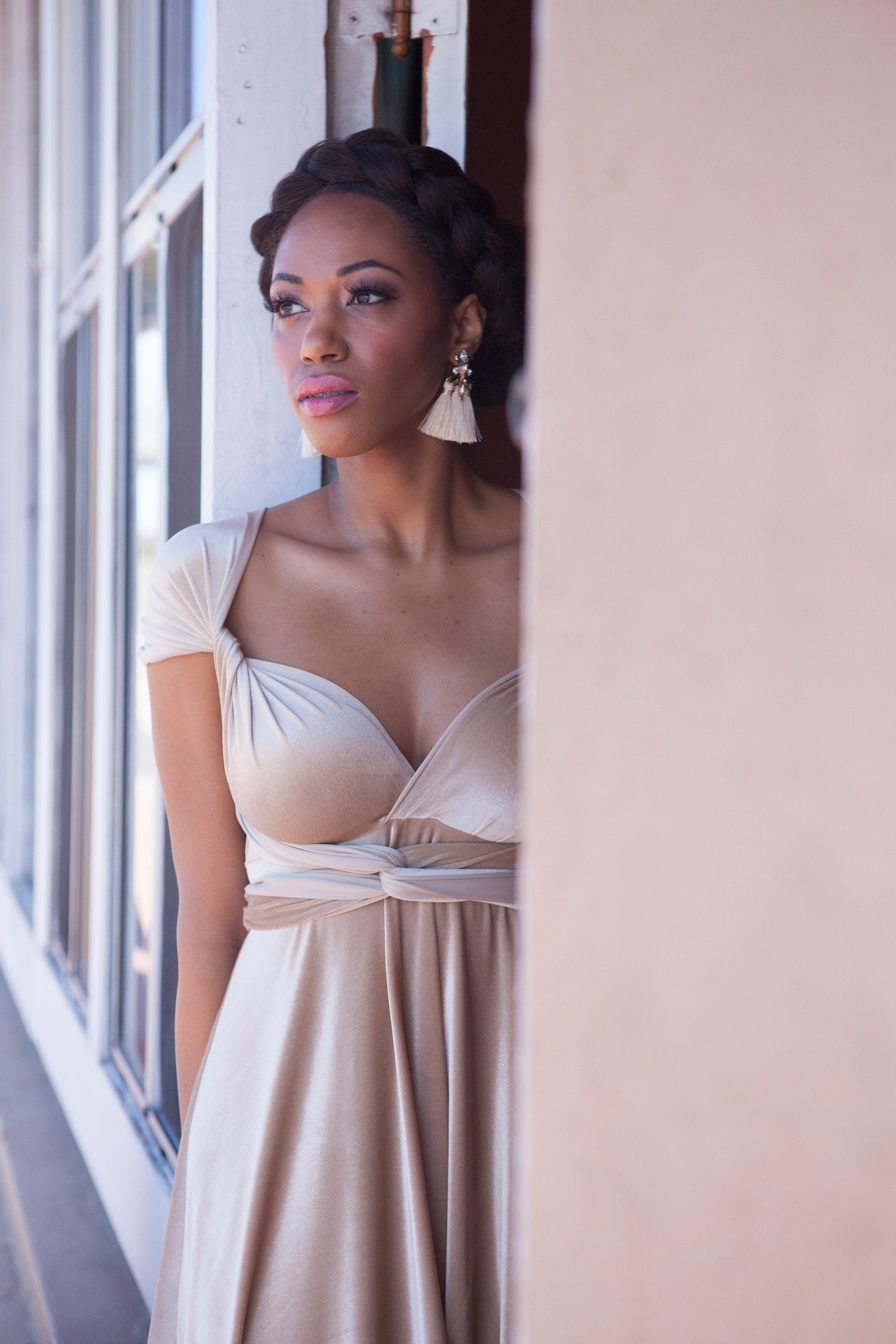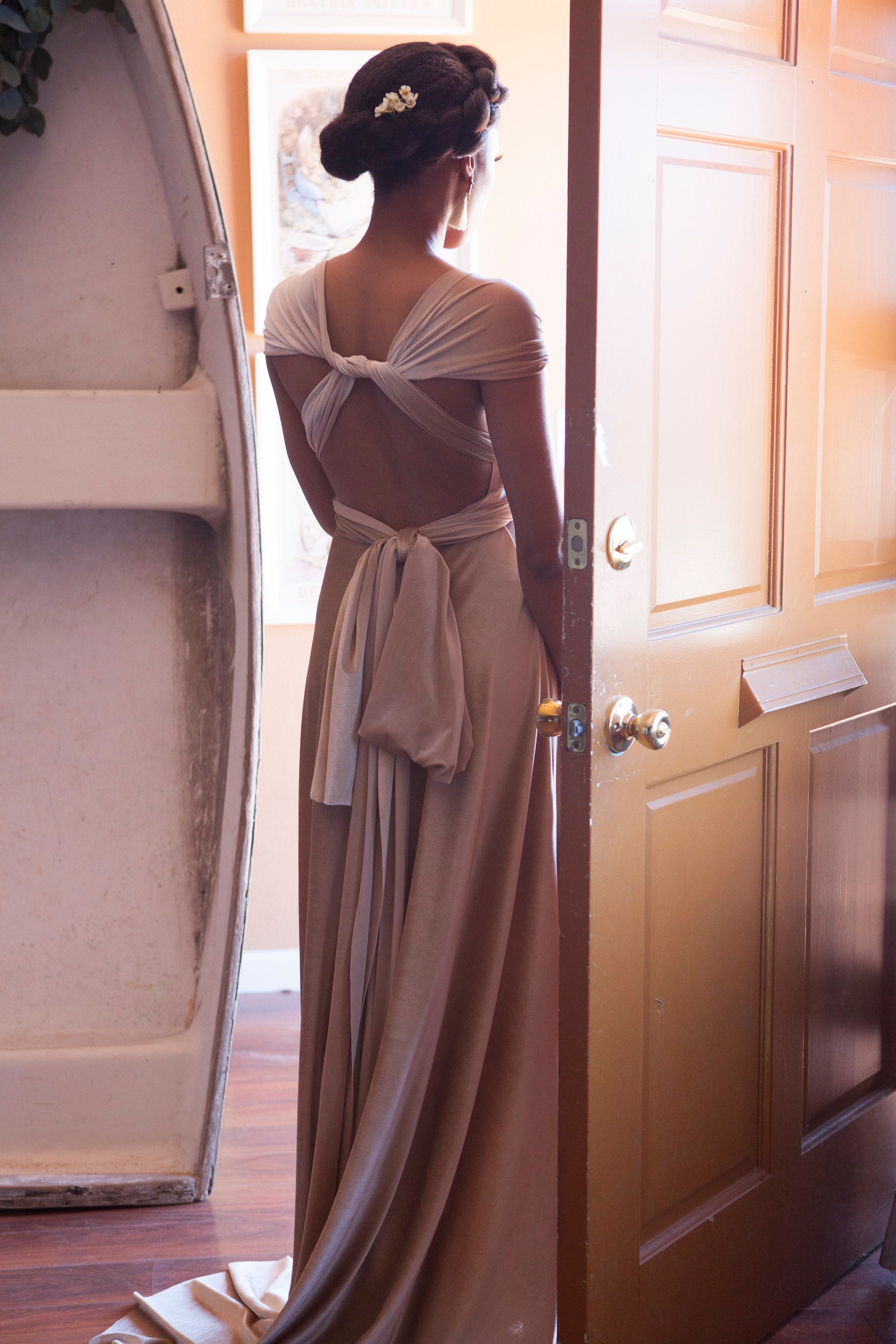 Customized w/ Train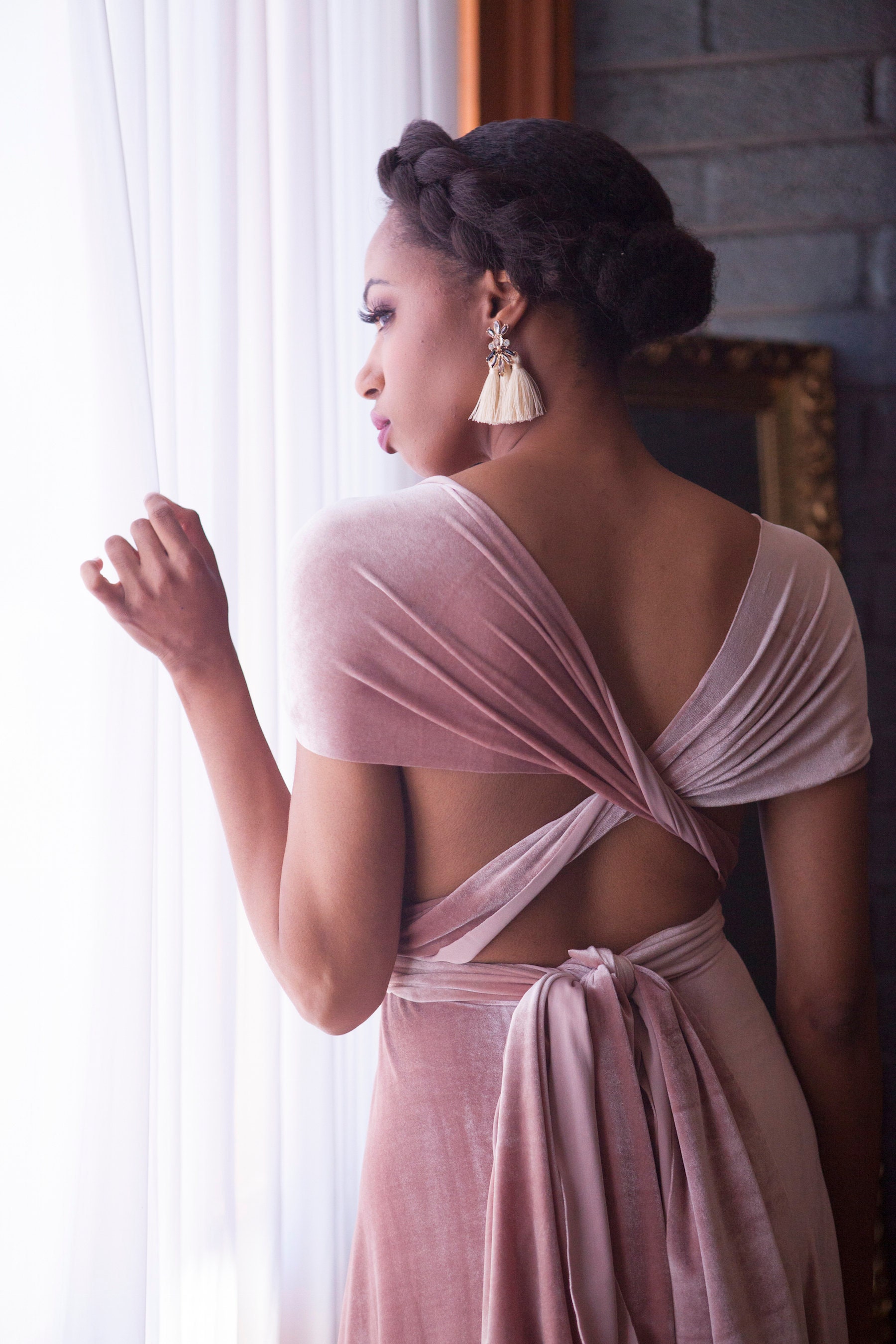 Pitch Perfect in Velvet AND Sequins? Custom choose from 5 choices of each!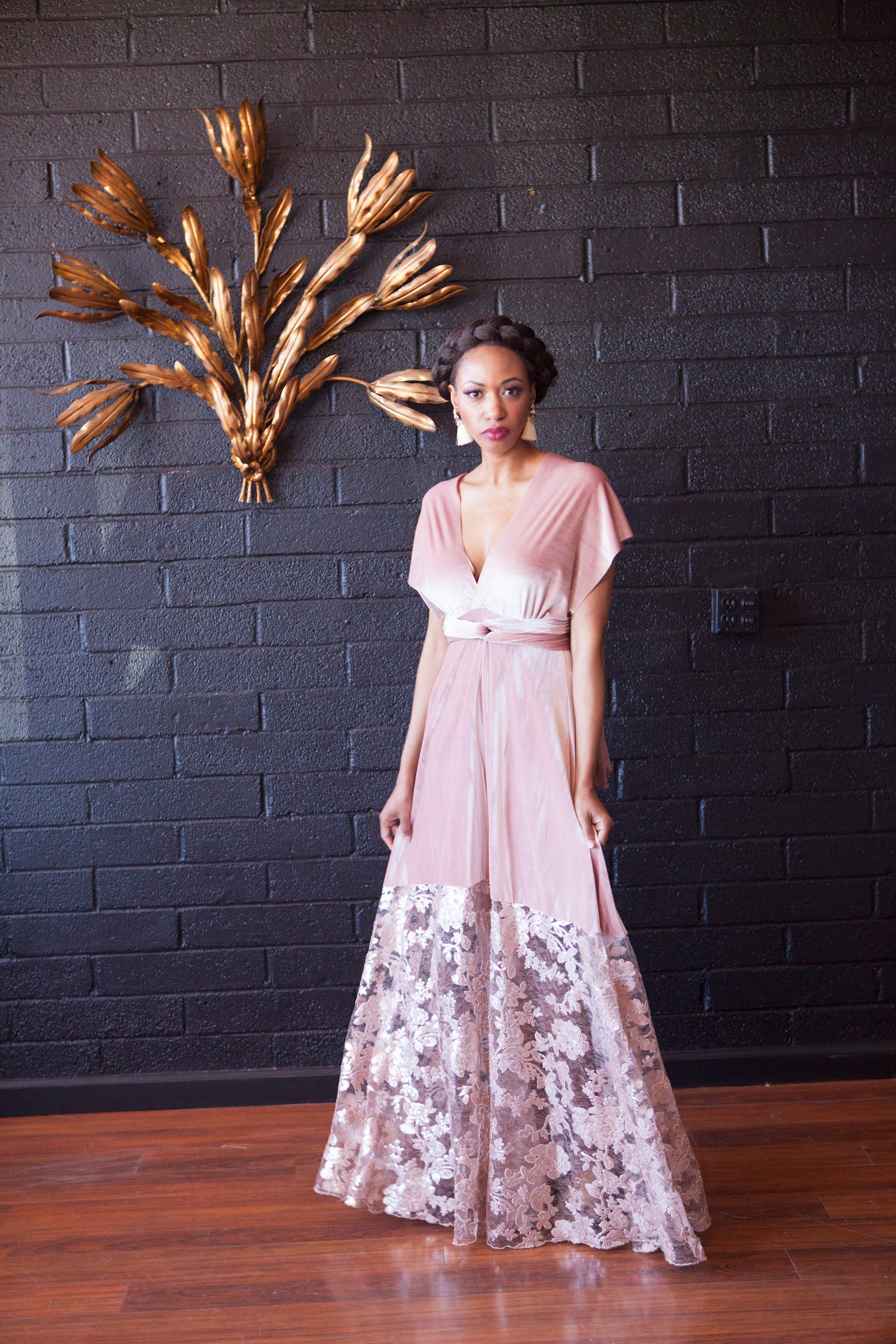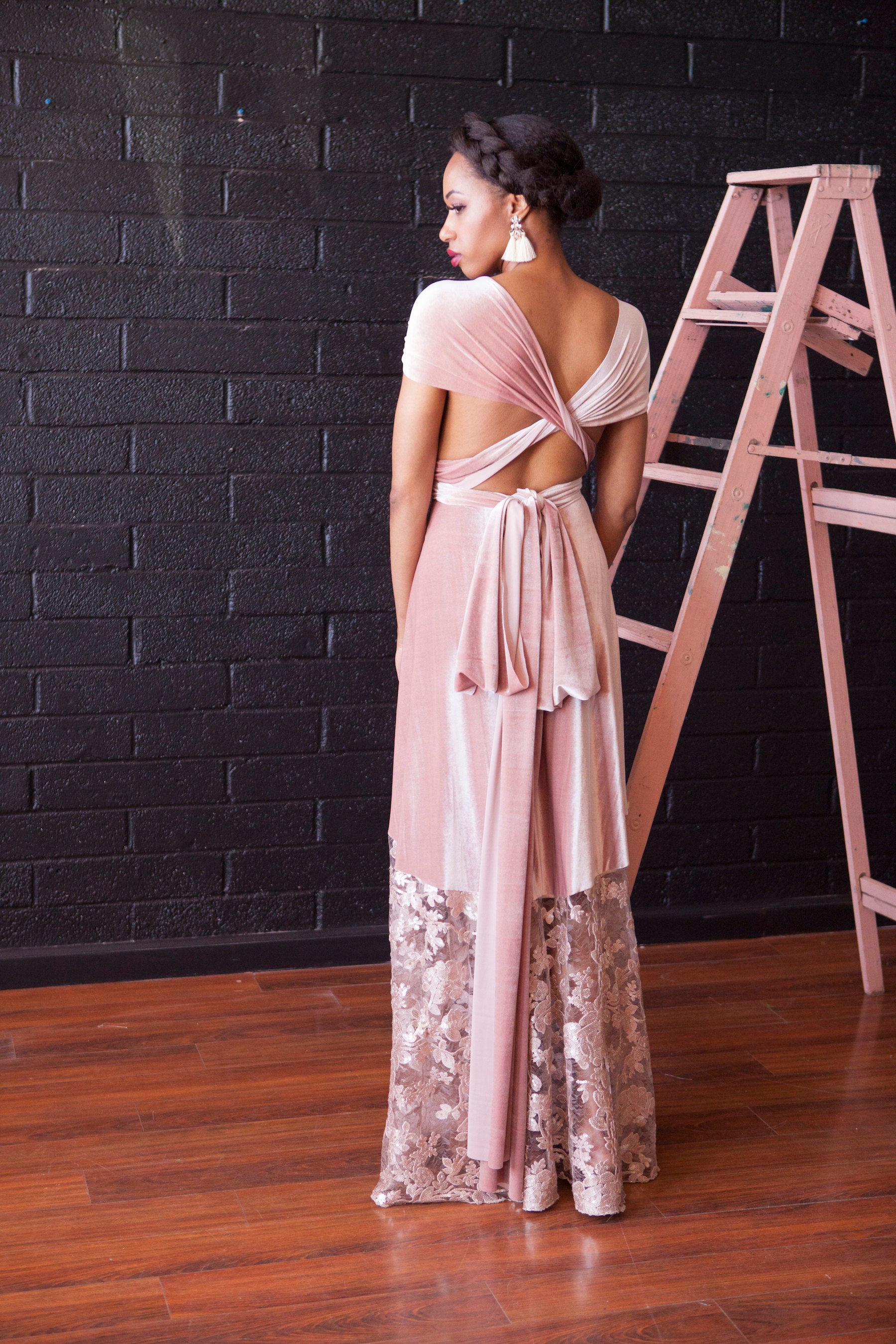 Shown in the Blush Smoke with Champagne Floral Sequins.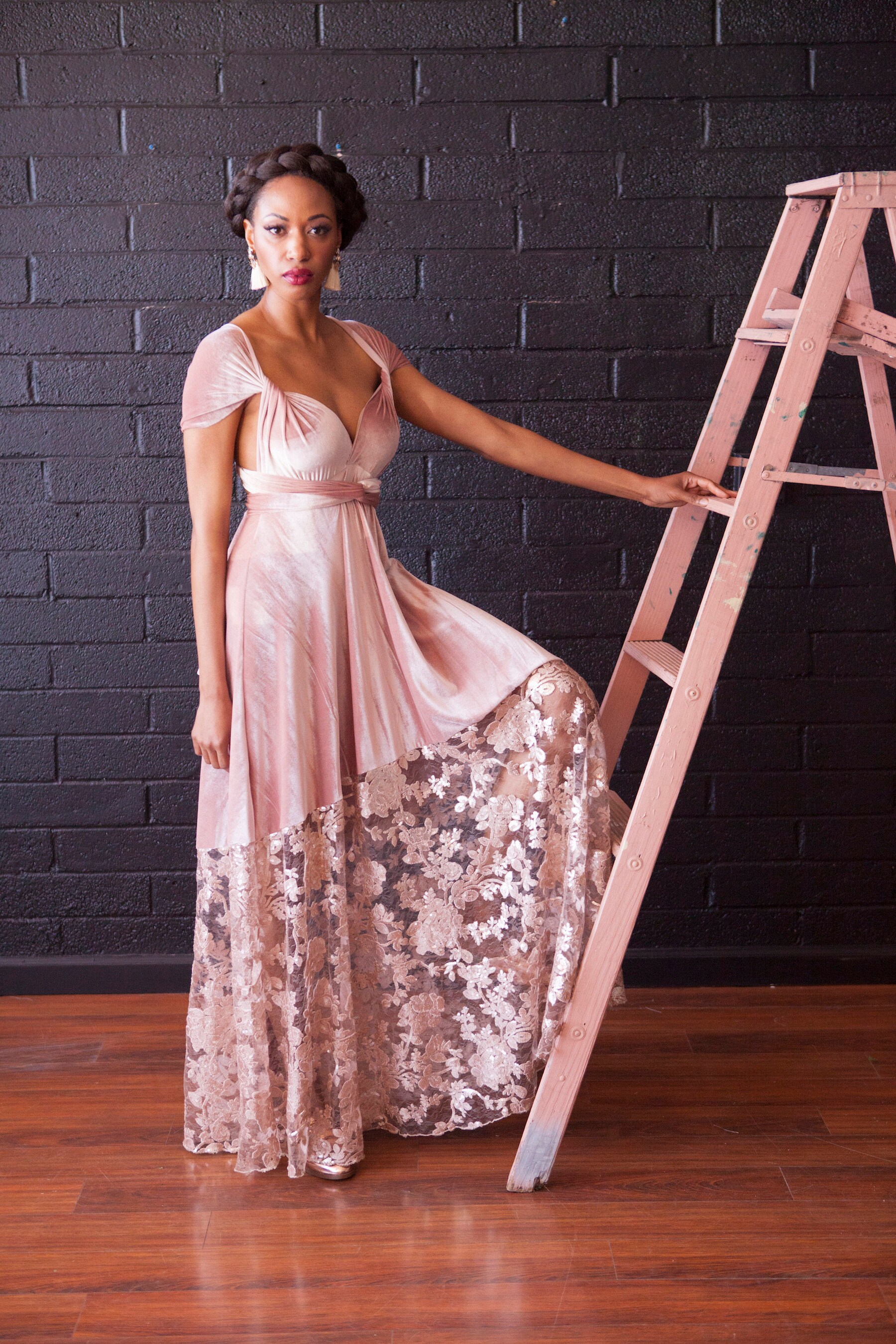 Grand Finale in the Secret Garden Floral~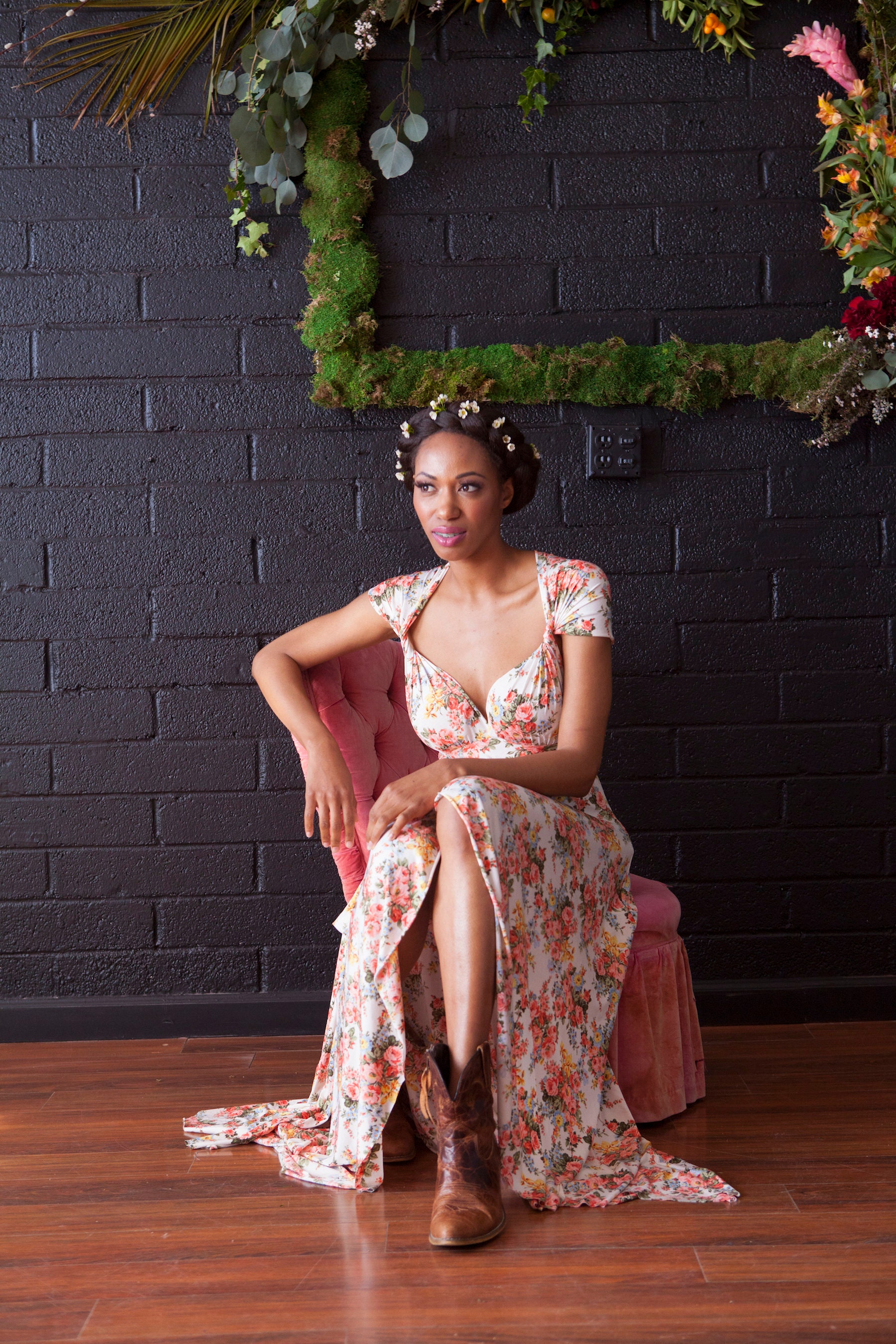 Custom order in any length, size, and cut and now available for Bridesmaids orders!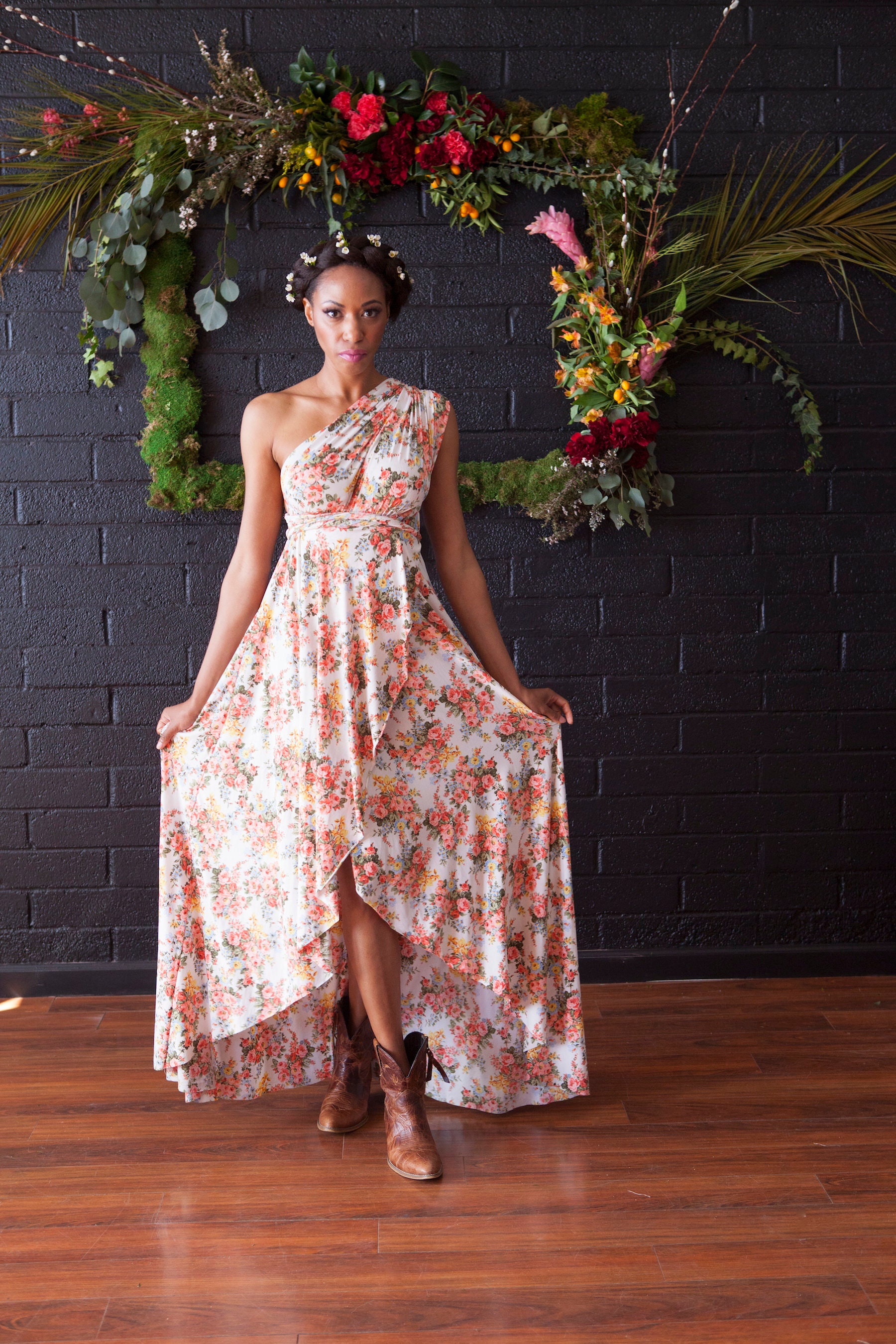 Let's give FLORAL an encore!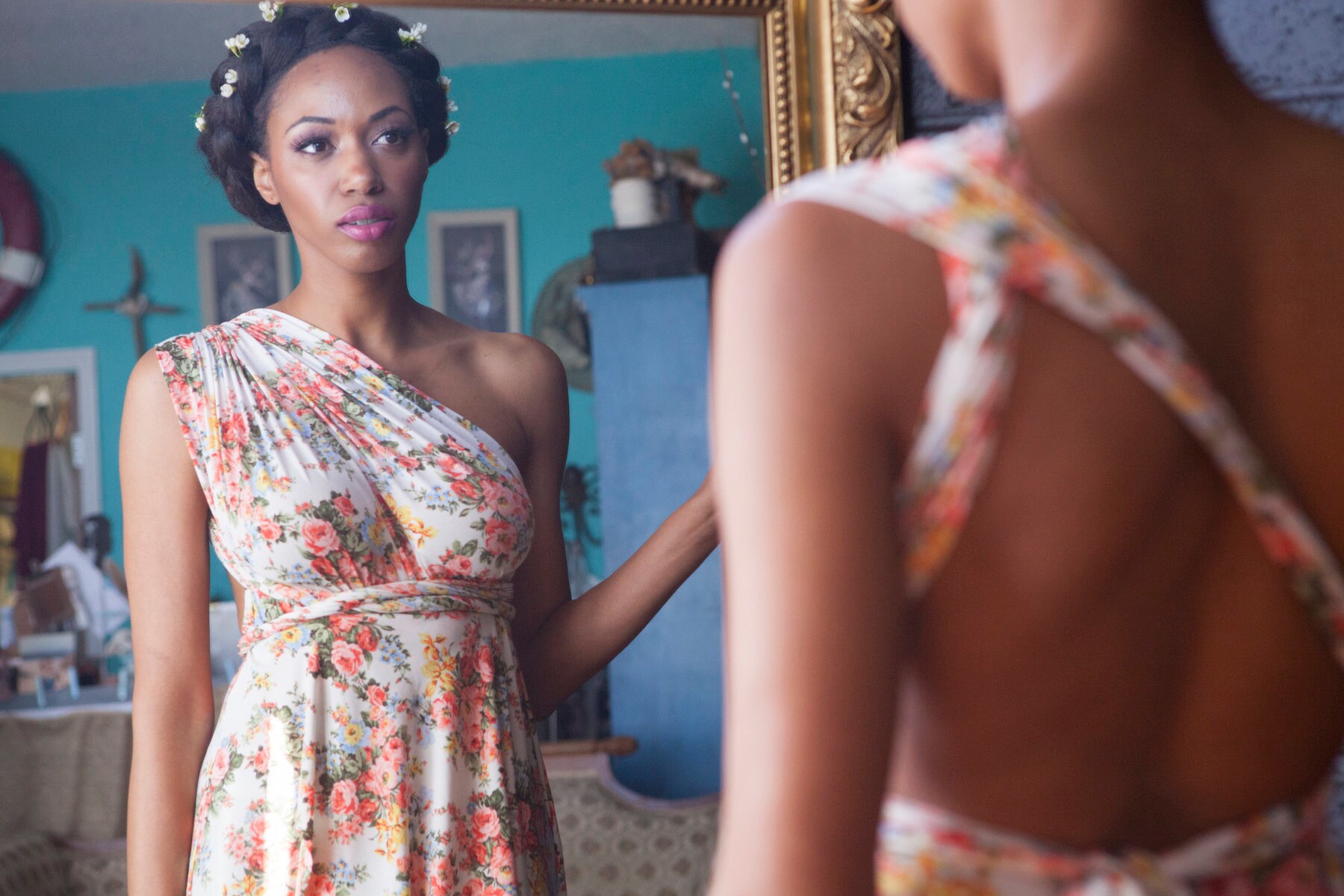 I hope you agree all key notes of this Jazzy session played in perfect harmony.
Please visit the Coralie Beatrix site for all the unique customizations and fabrics now available!
Closing credits go to this creative crew-
Model- Alexis Mcloud- @daddelonglegs 
Hair and Makeup- @makeup_by_shaunagates
Diana Kullmann of foto- atlelier Kullmann 
@fotoKullmann