What can be more a bonding experience than helping your fellow bridal party sisters get wrapped up for the big day? Take a peek behind the scenes into this beautiful Rustic wedding with bridesmaids AND bride in their customized Coralie Beatrix Octopus Wrap Dresses!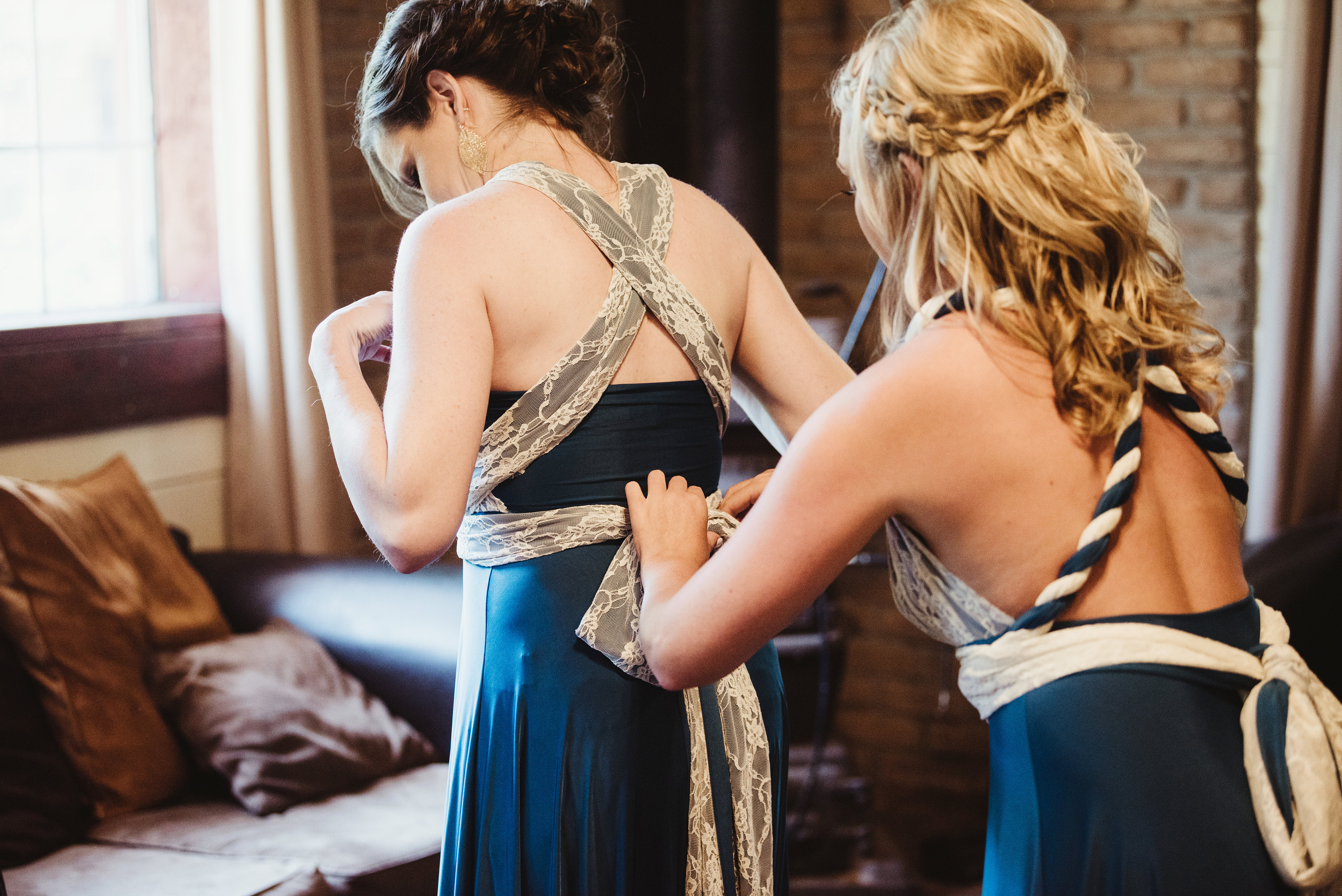 Bride chose the Bixby Peacock Blue with Ivory Lace double layer straps for her bridesmaids!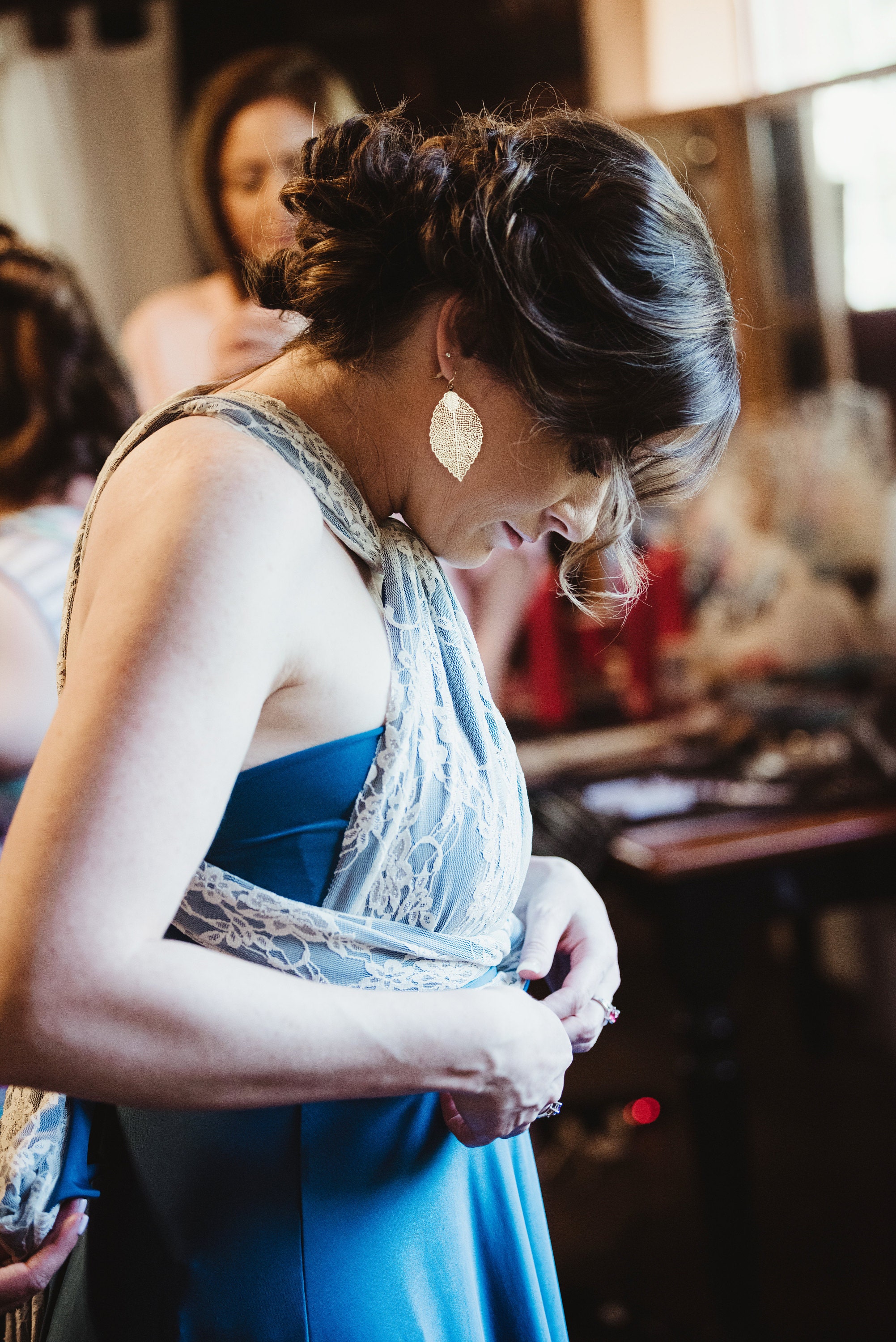 Bridal party def. did their wrap research by referring to www.youtube.com/sophiepearloriginals !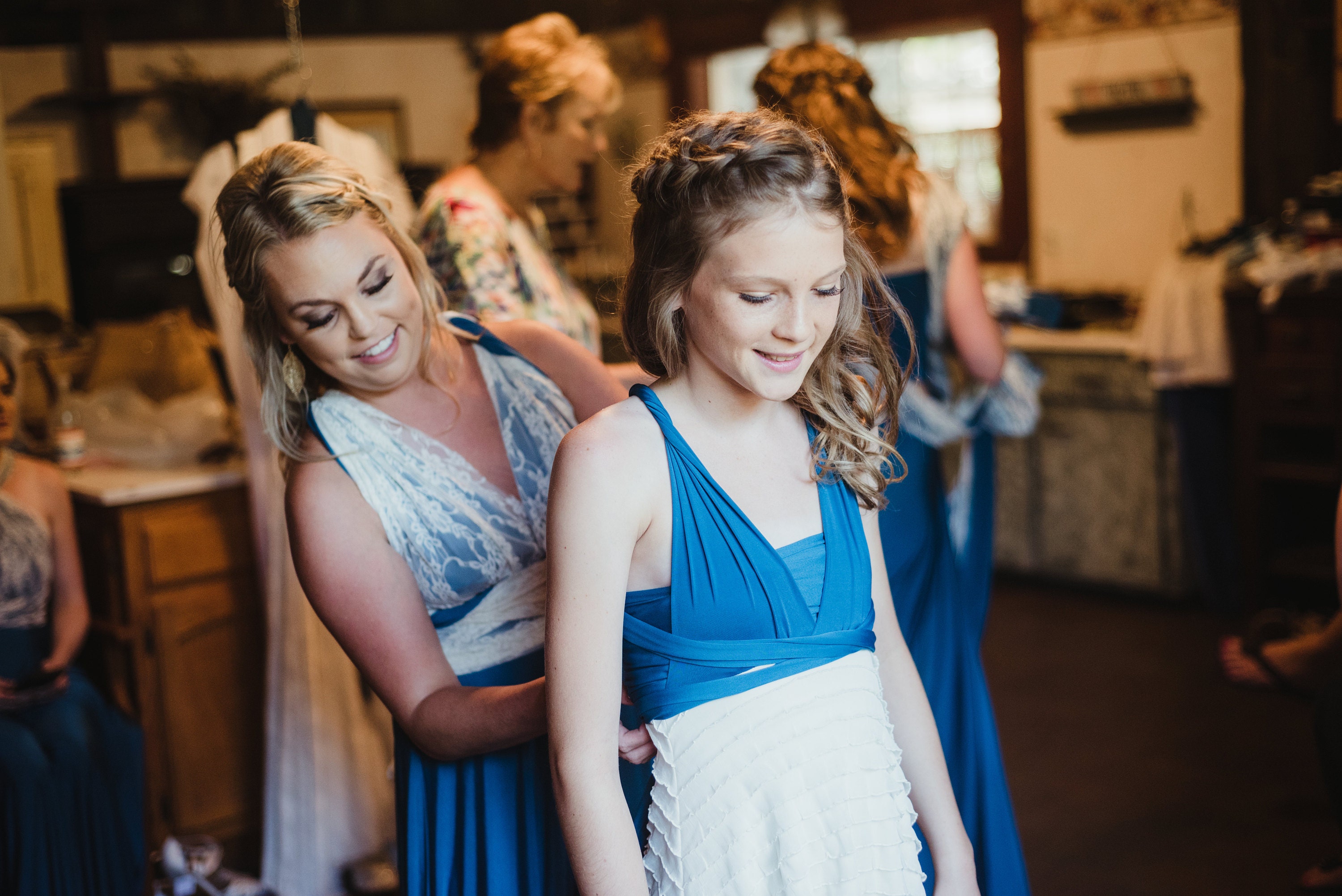 Custom choose from over 55 dress colors and over 30 Laces!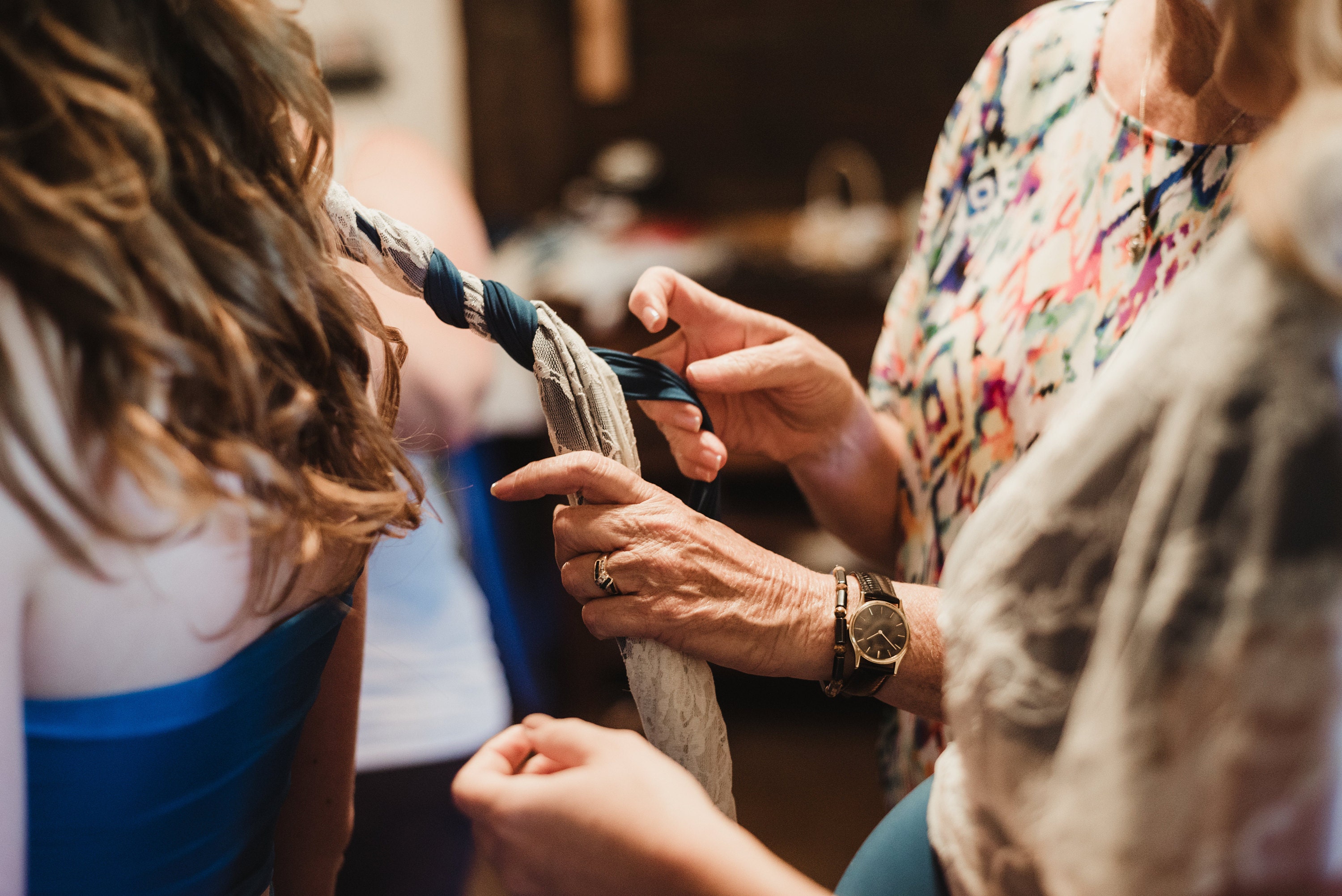 Loving all the unique wrap techniques!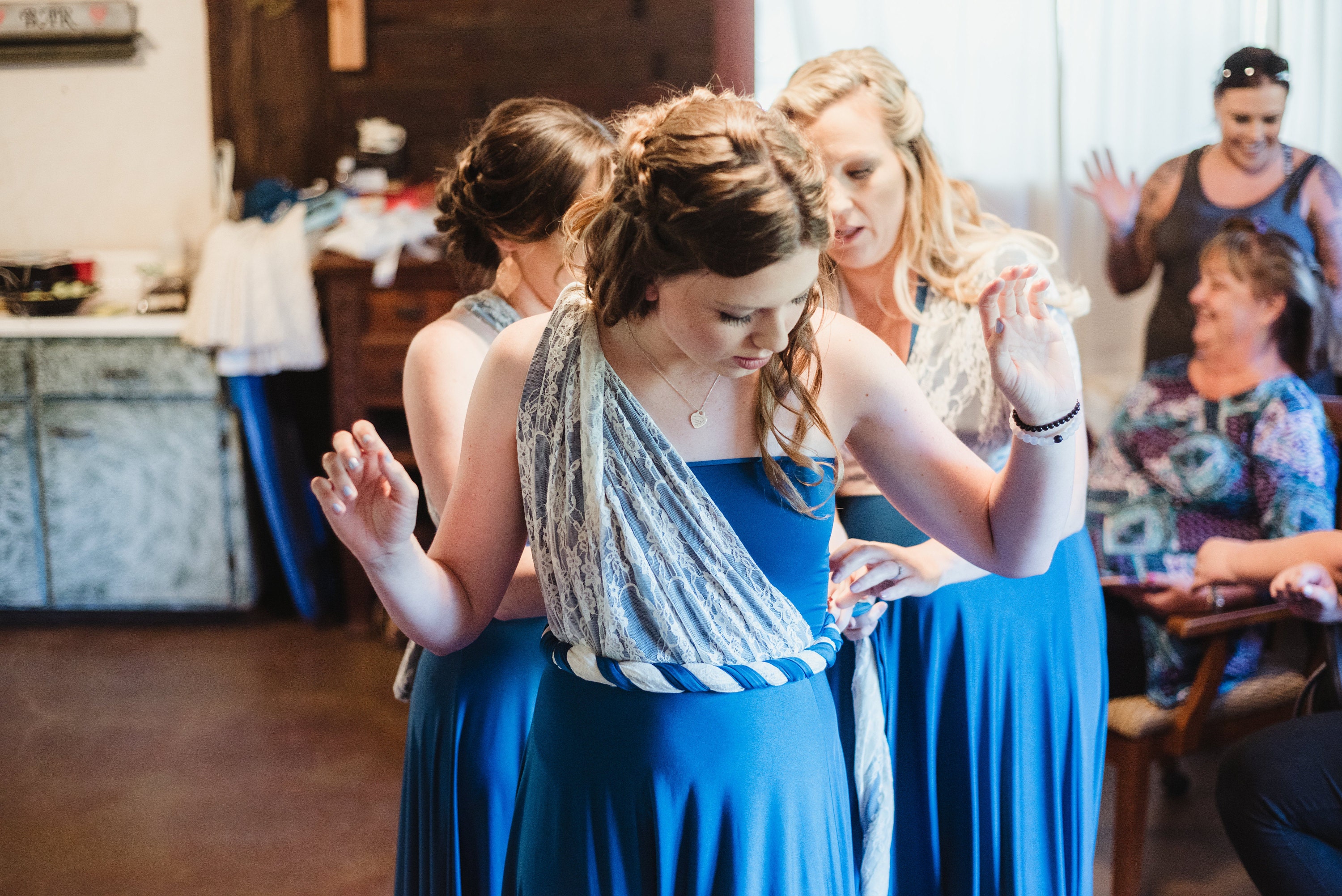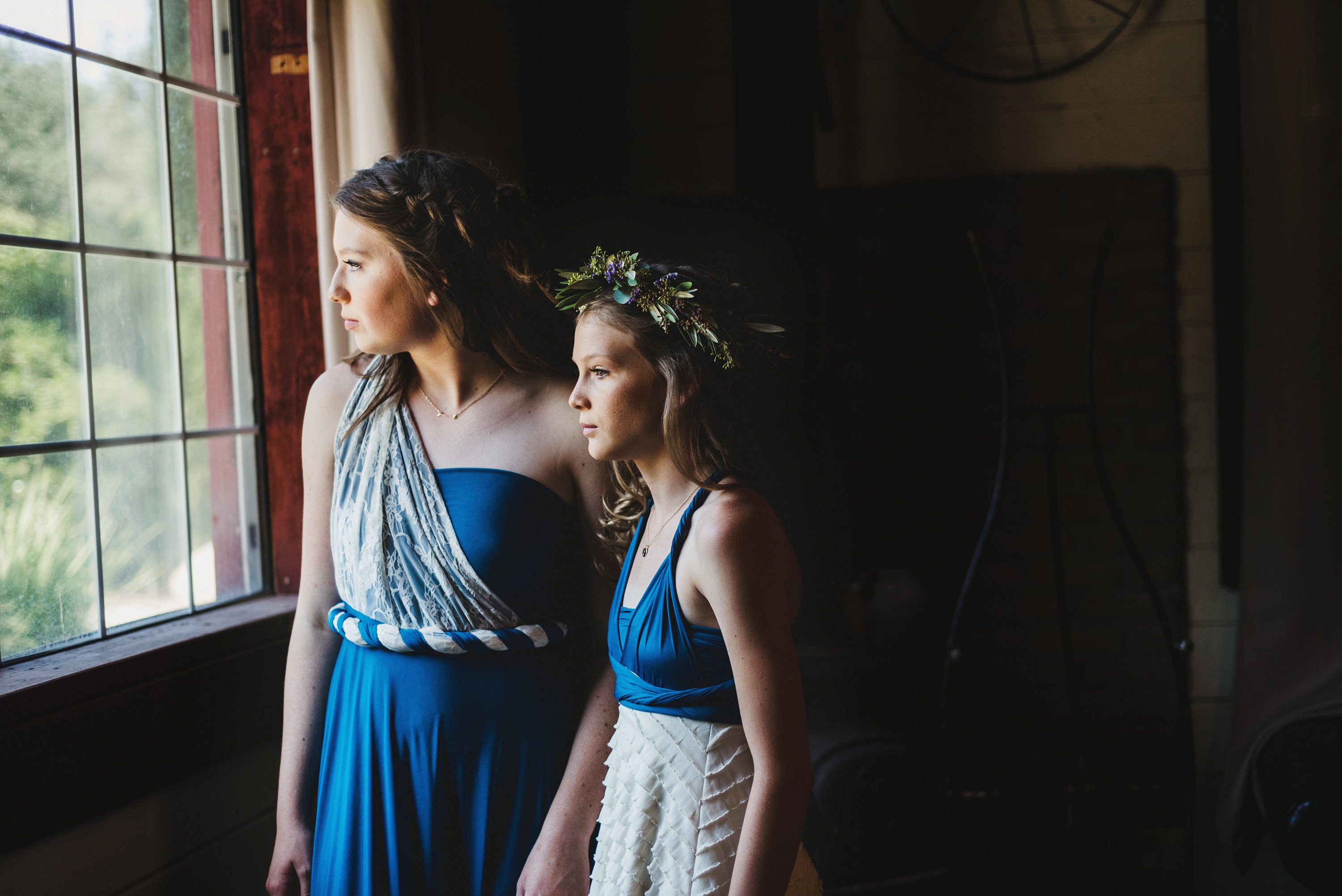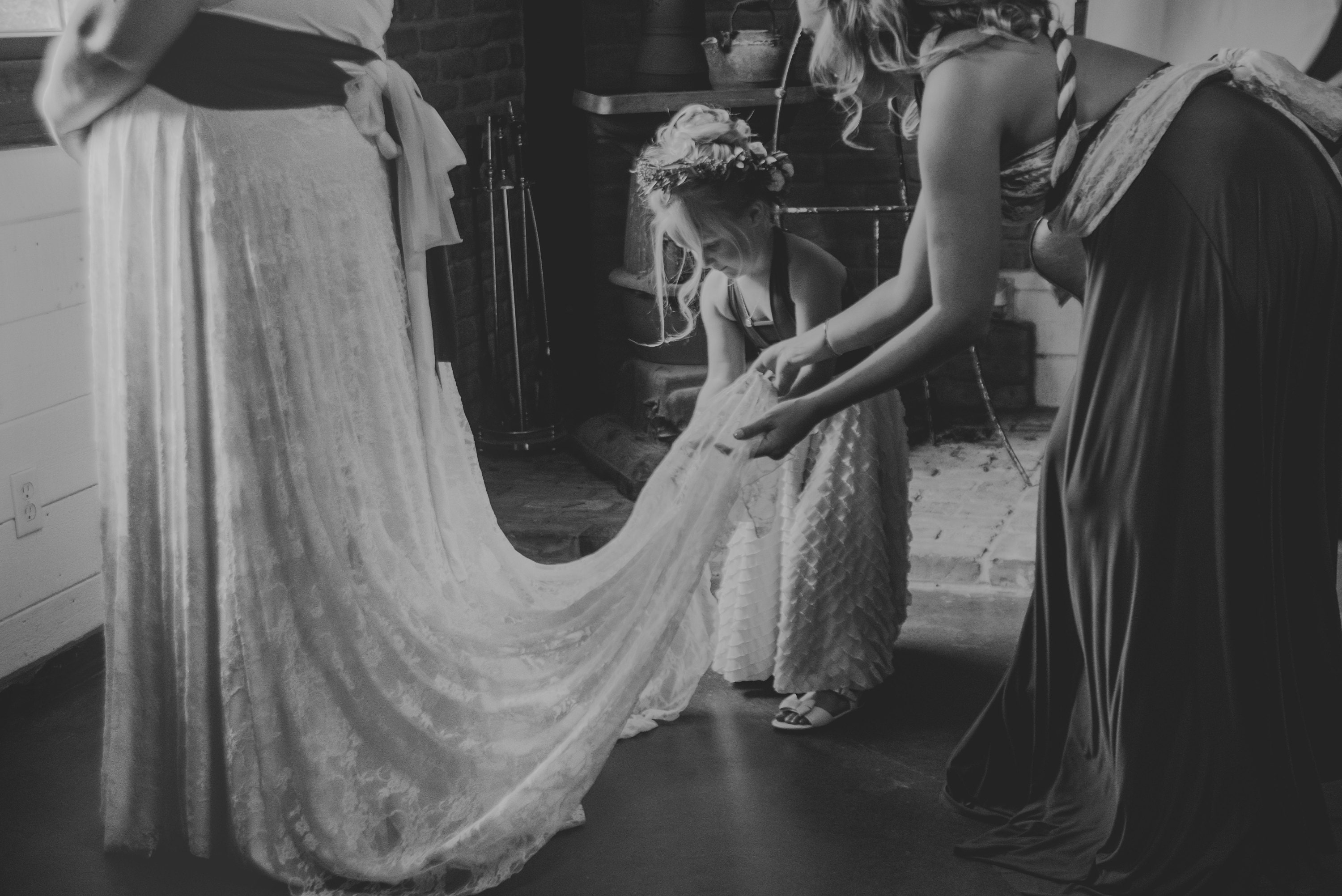 Bride chose a triple layer FULL circle skirt with Crescent Bay off-White, Cottons White Chiffon and the Off-White Lace on top. Straps are double layer with the Crescent Bay off- white with white Chiffon on top. She also has the Detacheable train with Sash to match the bridal party!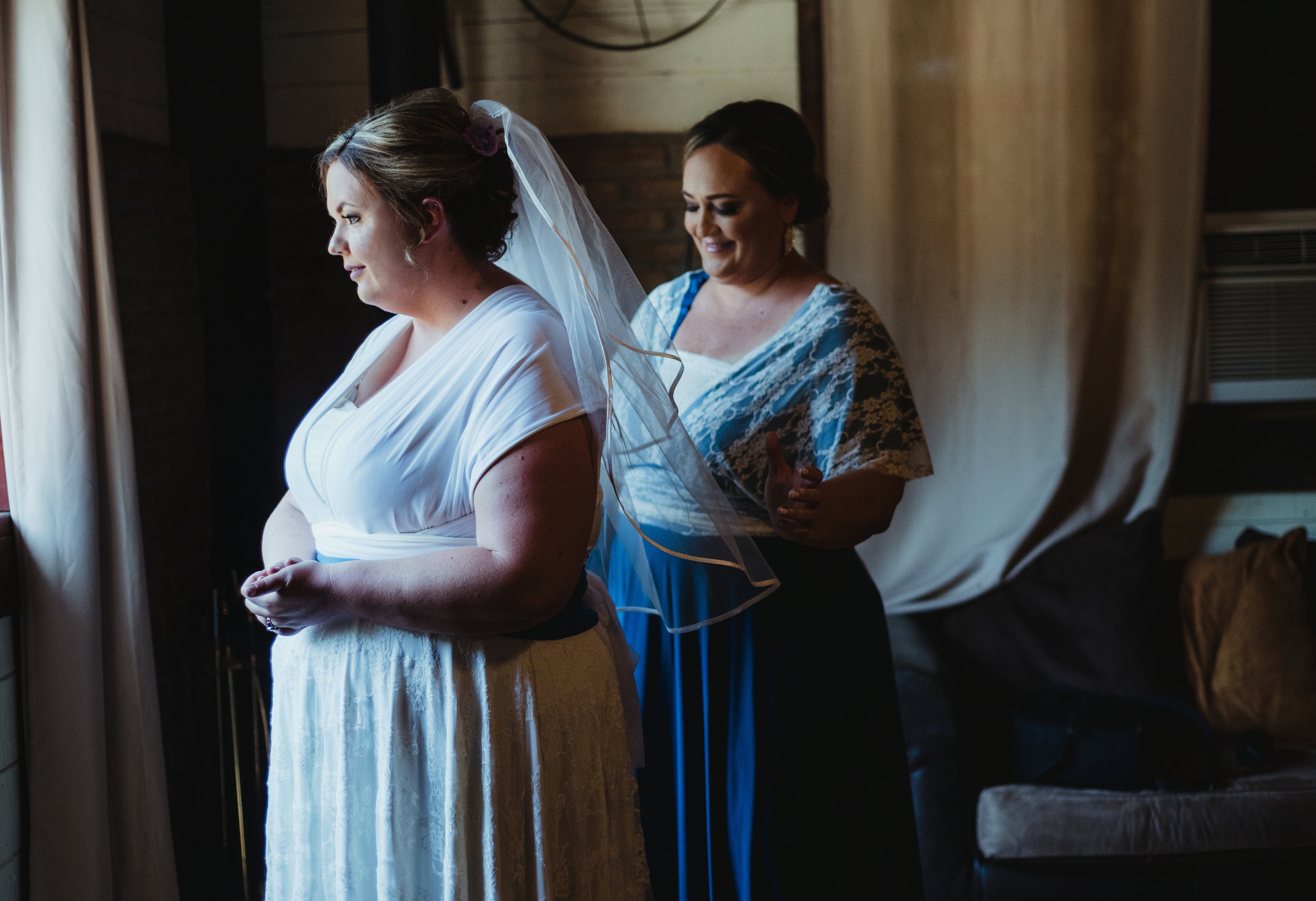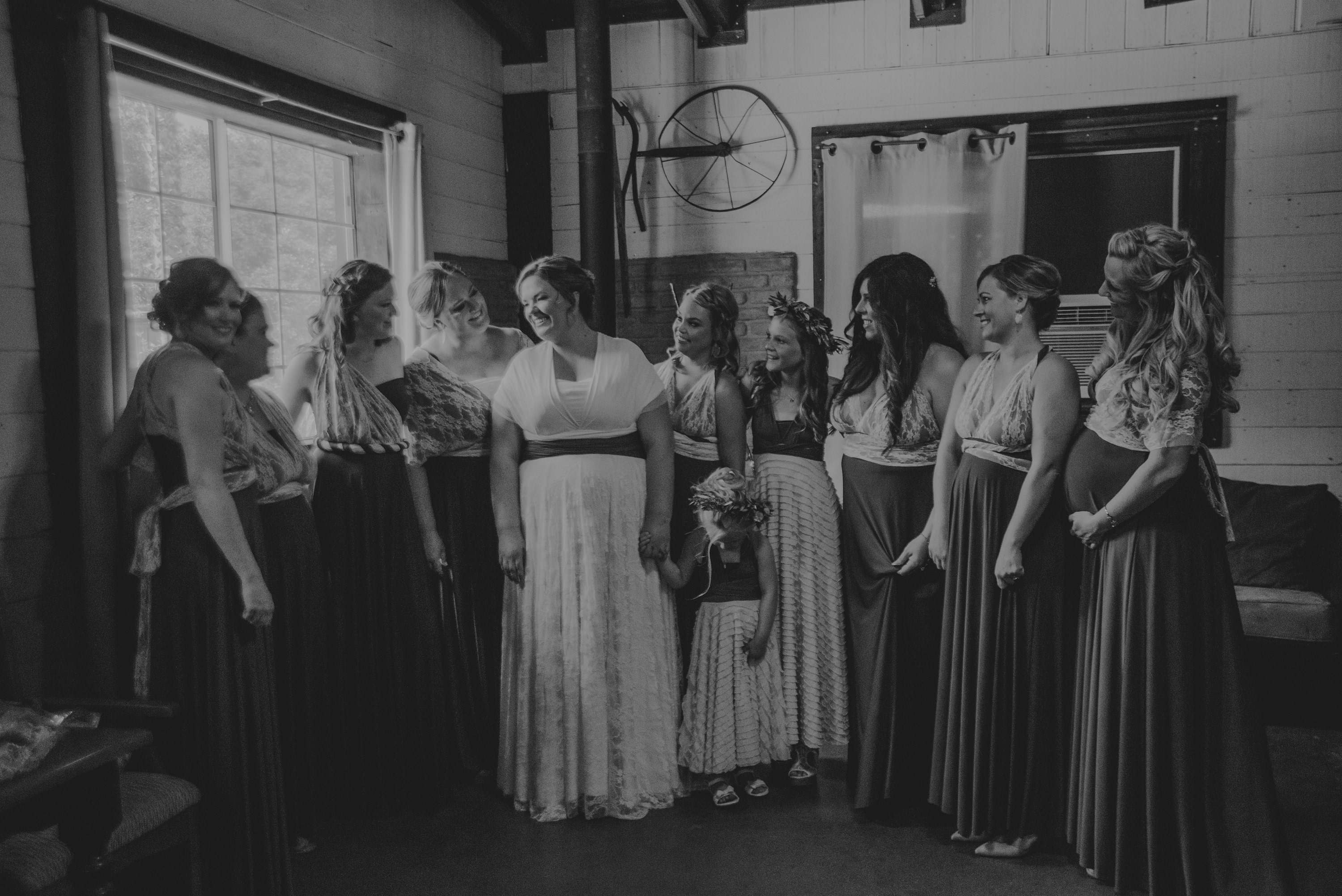 Venue- Whispering Oaks Terrace
Stunning Photos by Beth Ann Photography!