It truly makes my day when photos are sent in, especially with a joyful review of the the dresses! 
 'I bought two-toned bridesmaid dresses from your store and everyone loved them. I was so thrilled that I was able to customize the dresses using my 2 wedding colors. It made the bridesmaids dresses unique and we got tons of compliments!'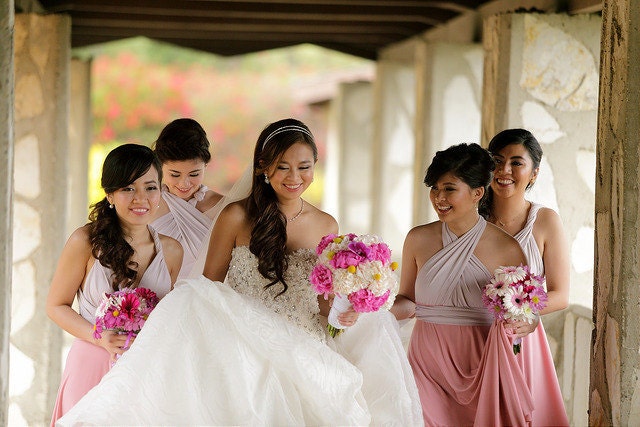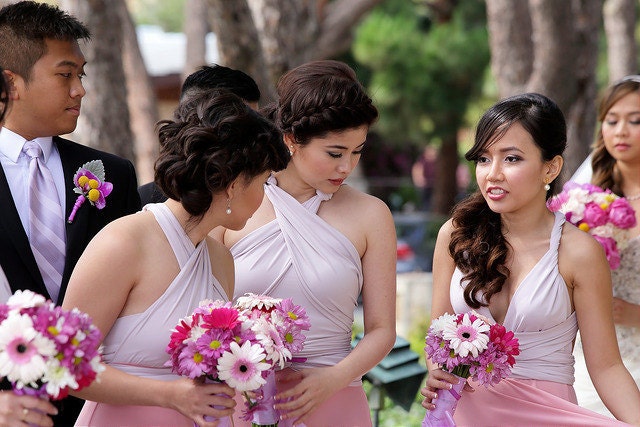 "I just wanted you to know that I was very happy with the dresses. 3 of my bridesmaids do not live in my city so it was also great that they didn't need to have measurements taken. I just ordered the size that they usually wear, and they were able to customize the style, fit, and length of their dresses."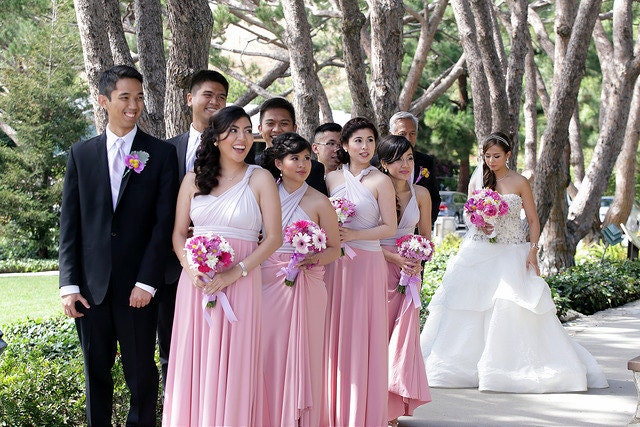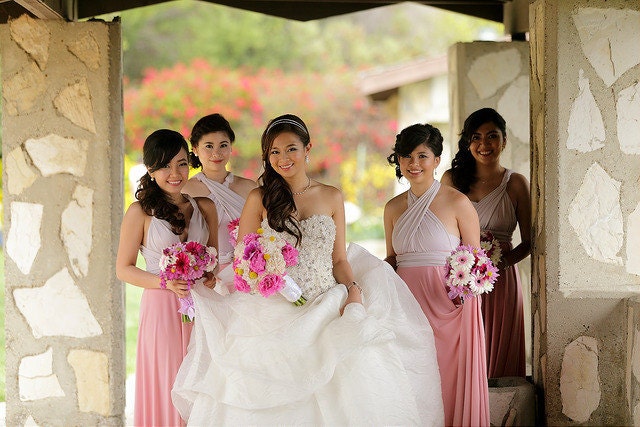 What a beautiful wedding! Many thanks to the bride for supporting our small business! Truly honored to be a part of your big day!
Photos Joey Ikemoto
xoxo,
Katie