We crossed the seas to the South Pacific with our super travelable Infinity dresses for my daughter's 13th birthday surf safari in Costa Rica!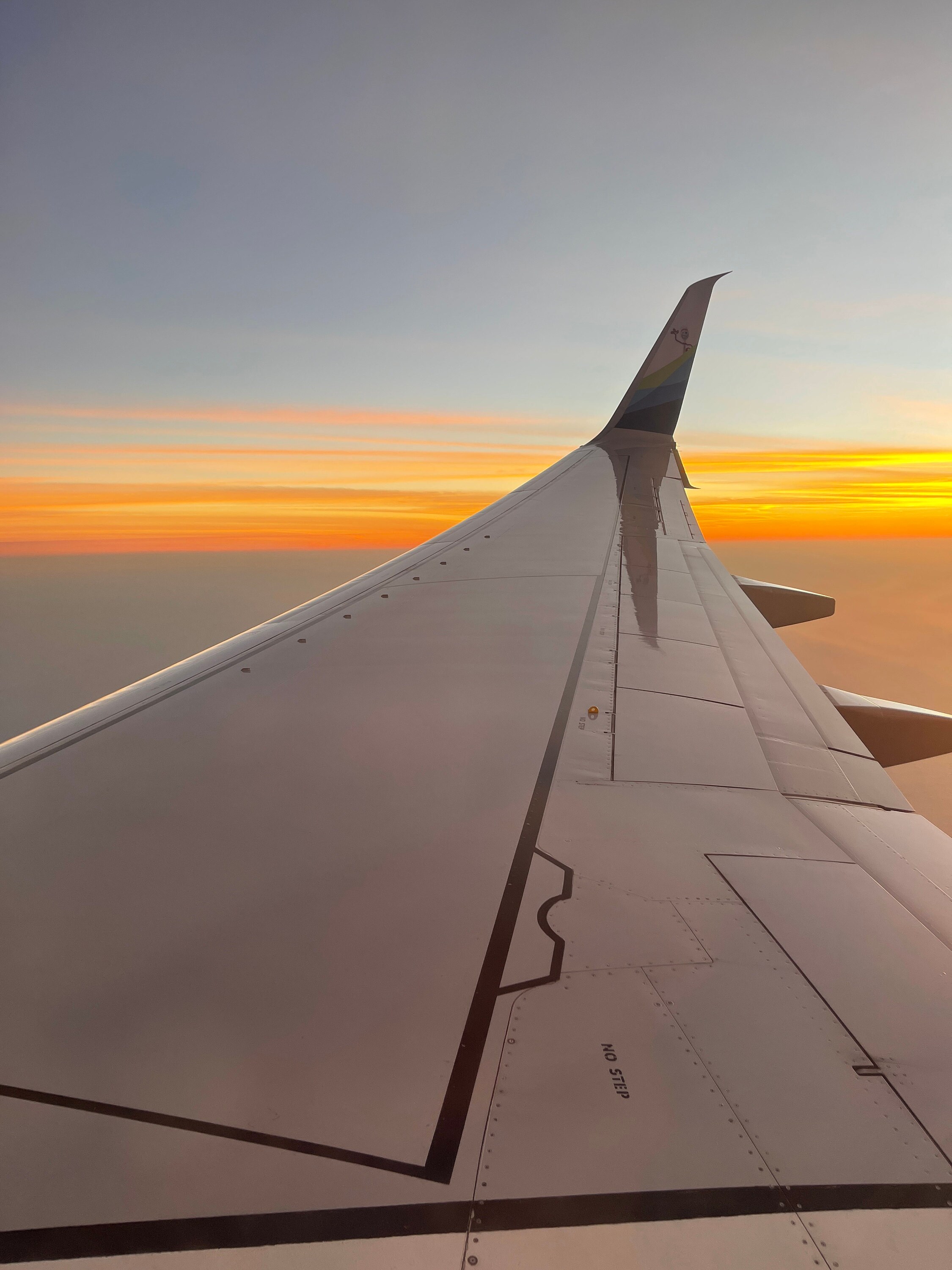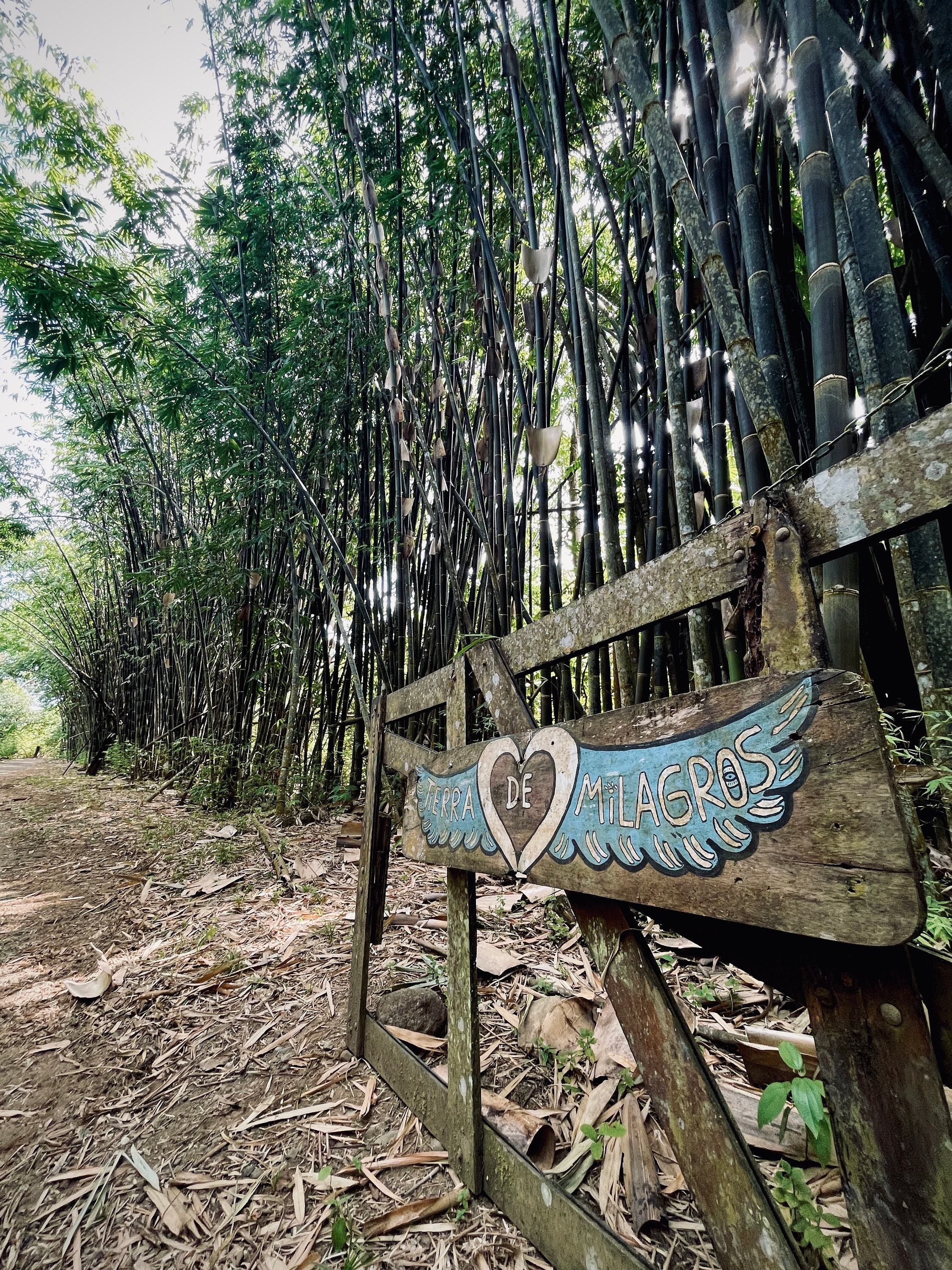 Fourteen days in the Jungle surrounded by Palm trees, tropical plants, howling monkeys and the like, made for the perfect Octopus Wrap dress Infinity Dress photo shoot!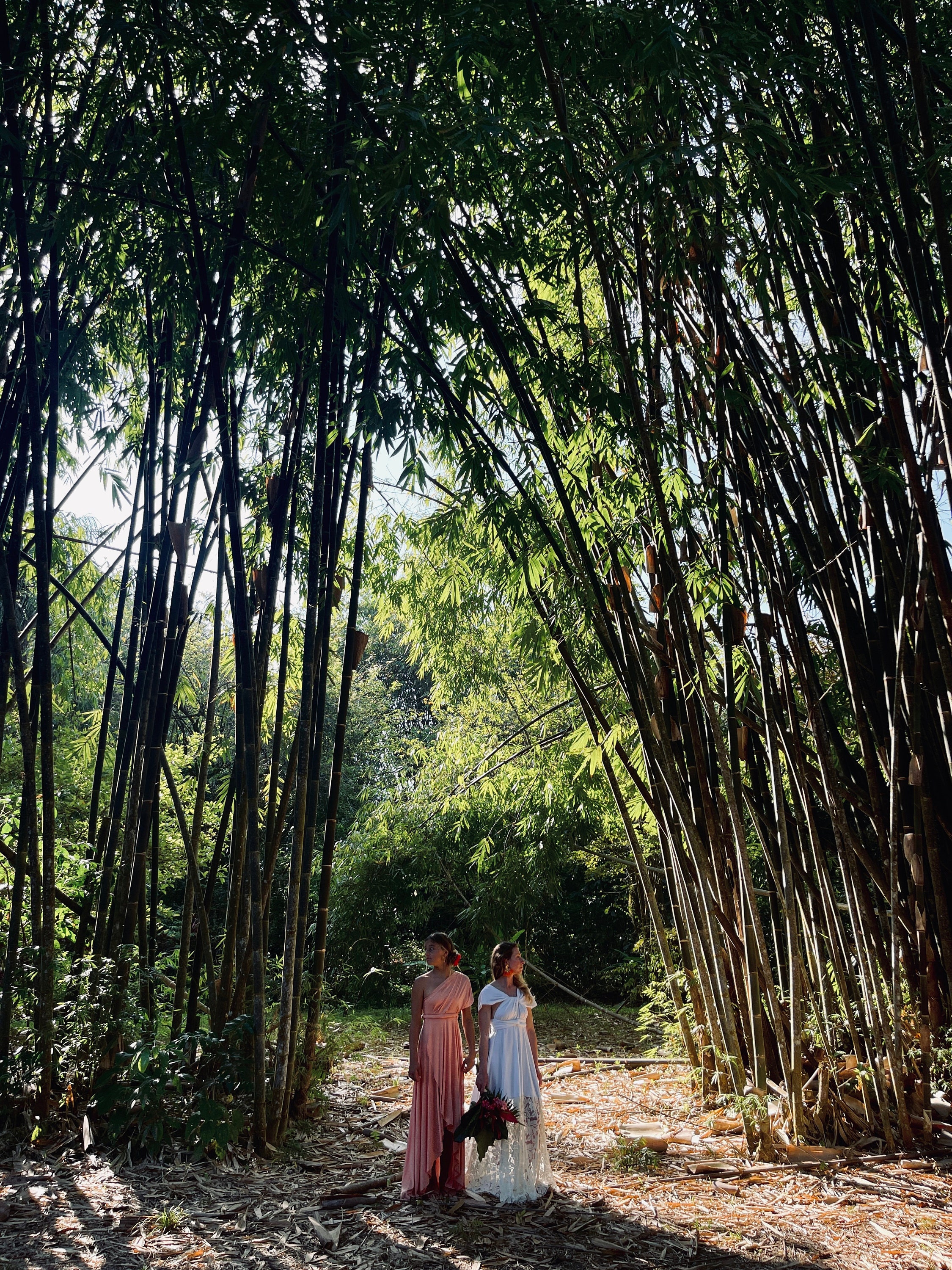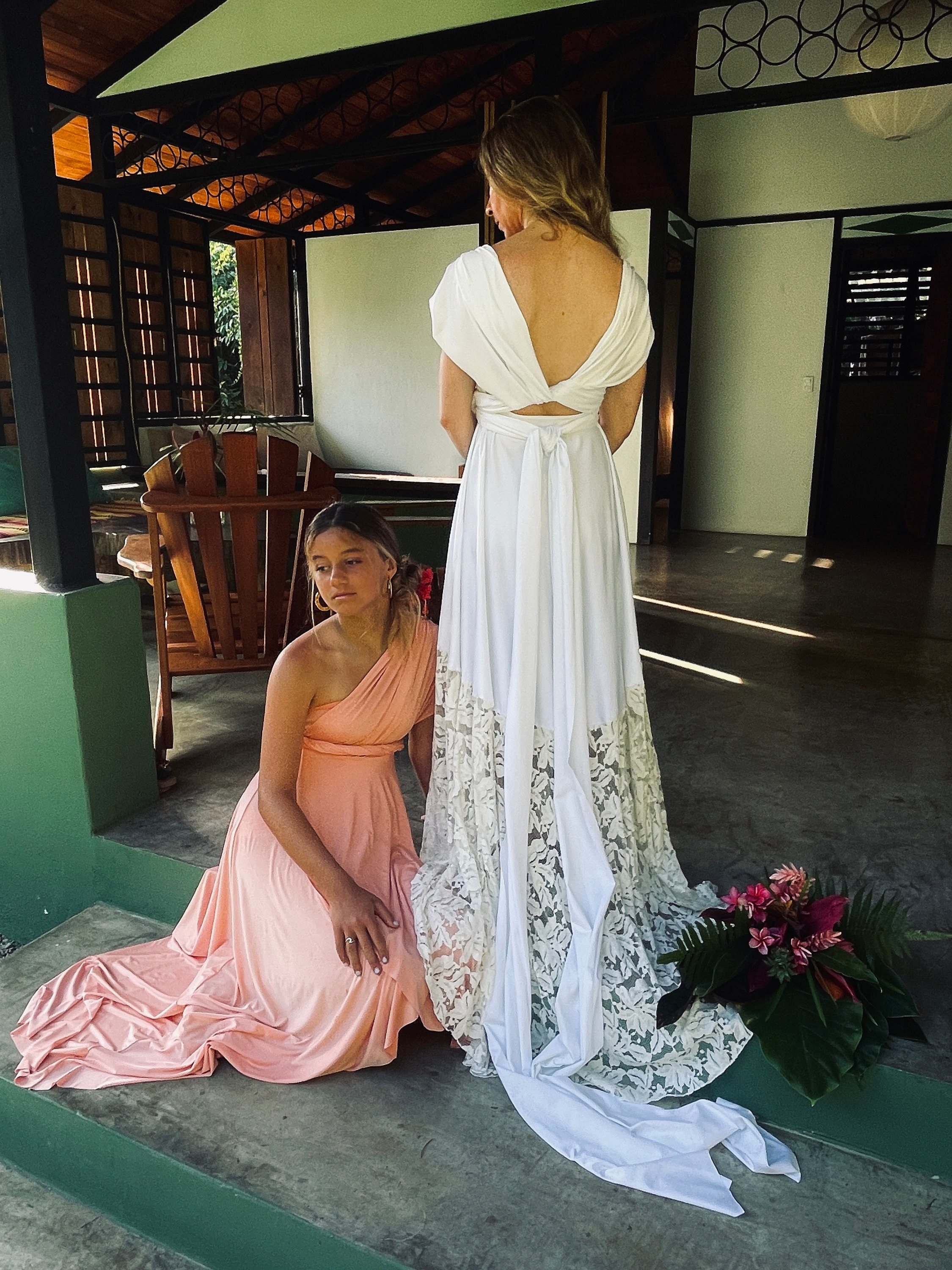 Coralie Beatrix soft and breathable fabrics tested true for 90 degree weather and matching humidity in my Bridal Whites with Tropical Floral lace specialty fabric!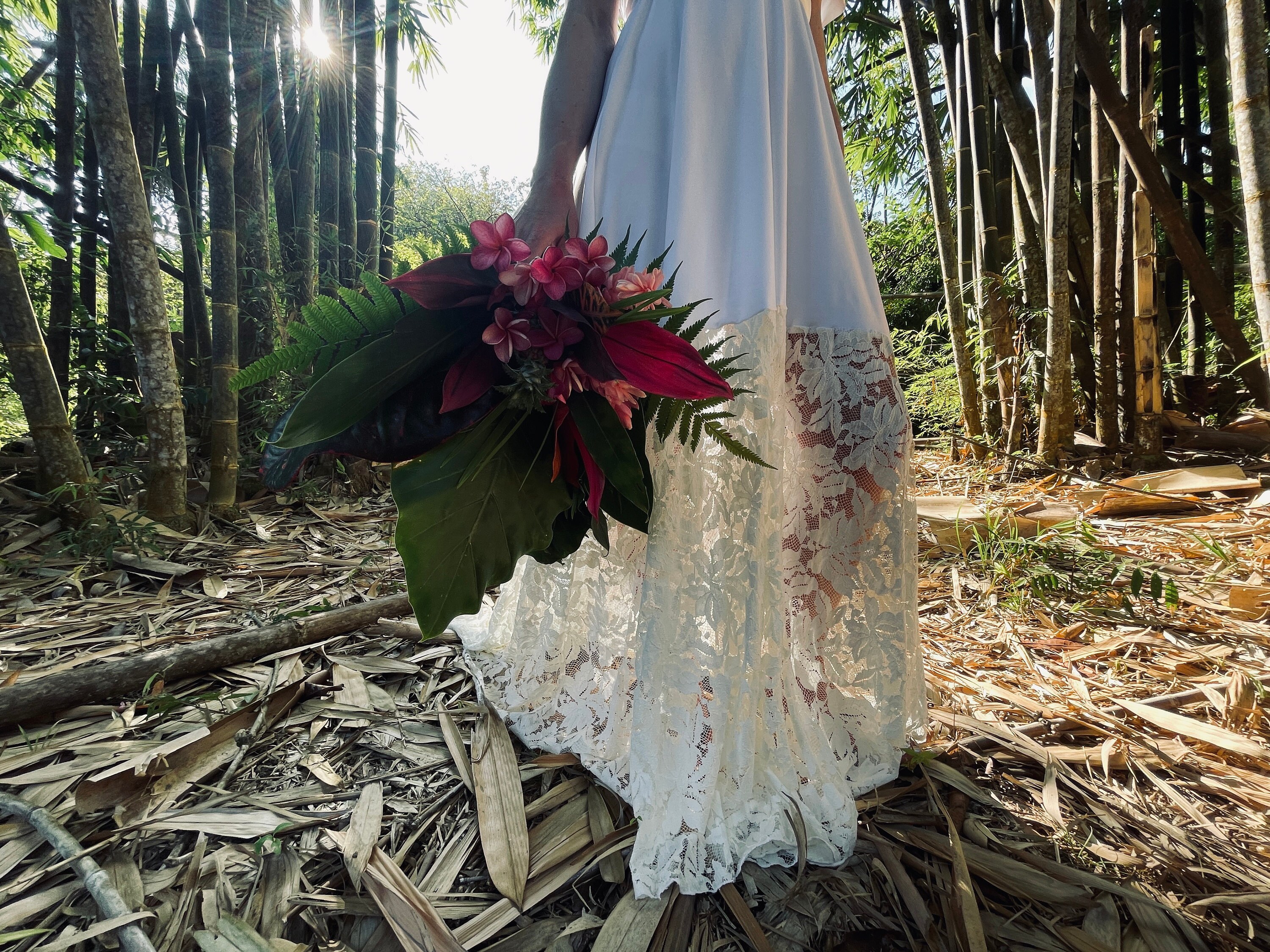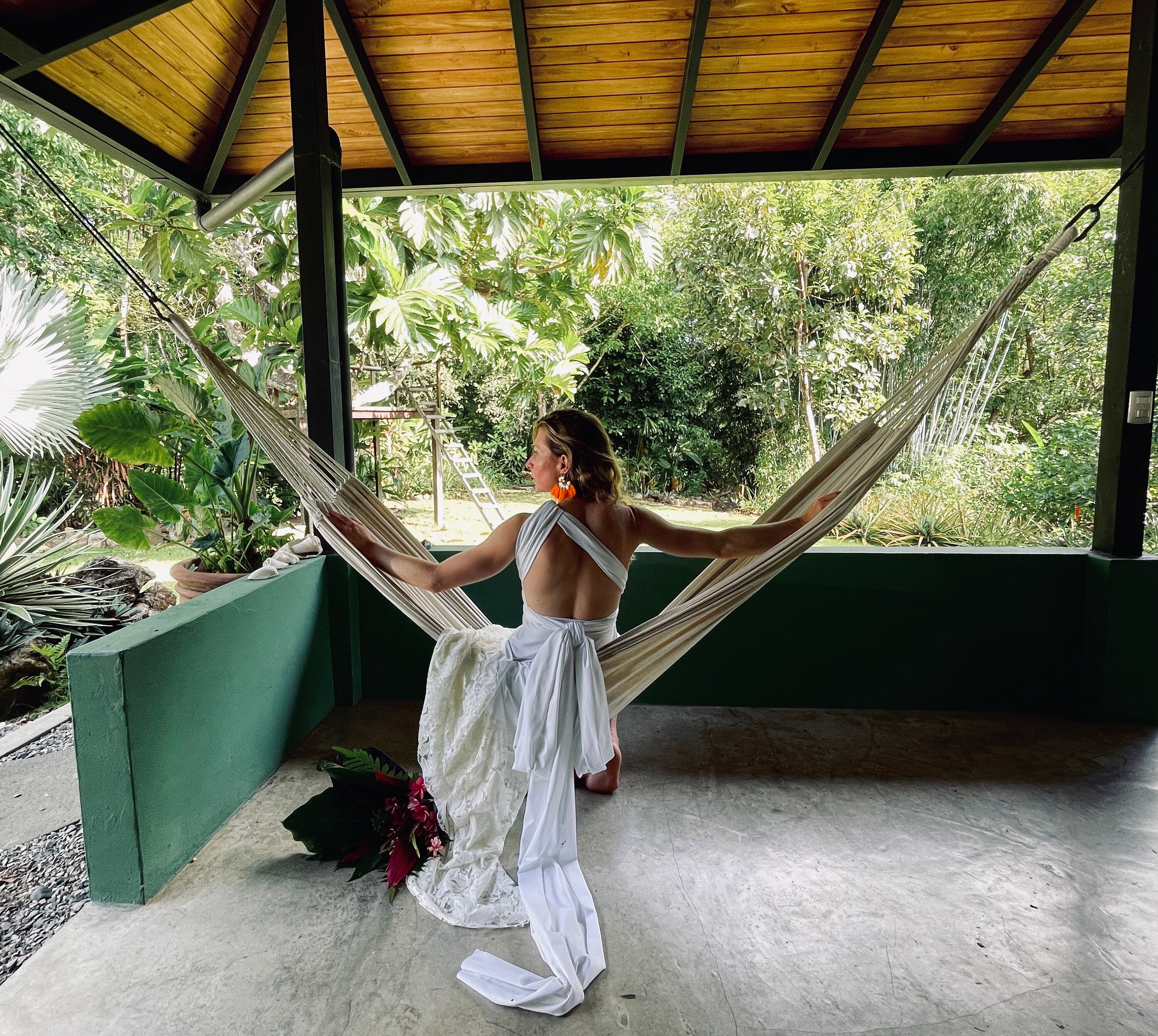 Easy, Breezy, and Bohemian in the Bella Luna Specialty fabric dress!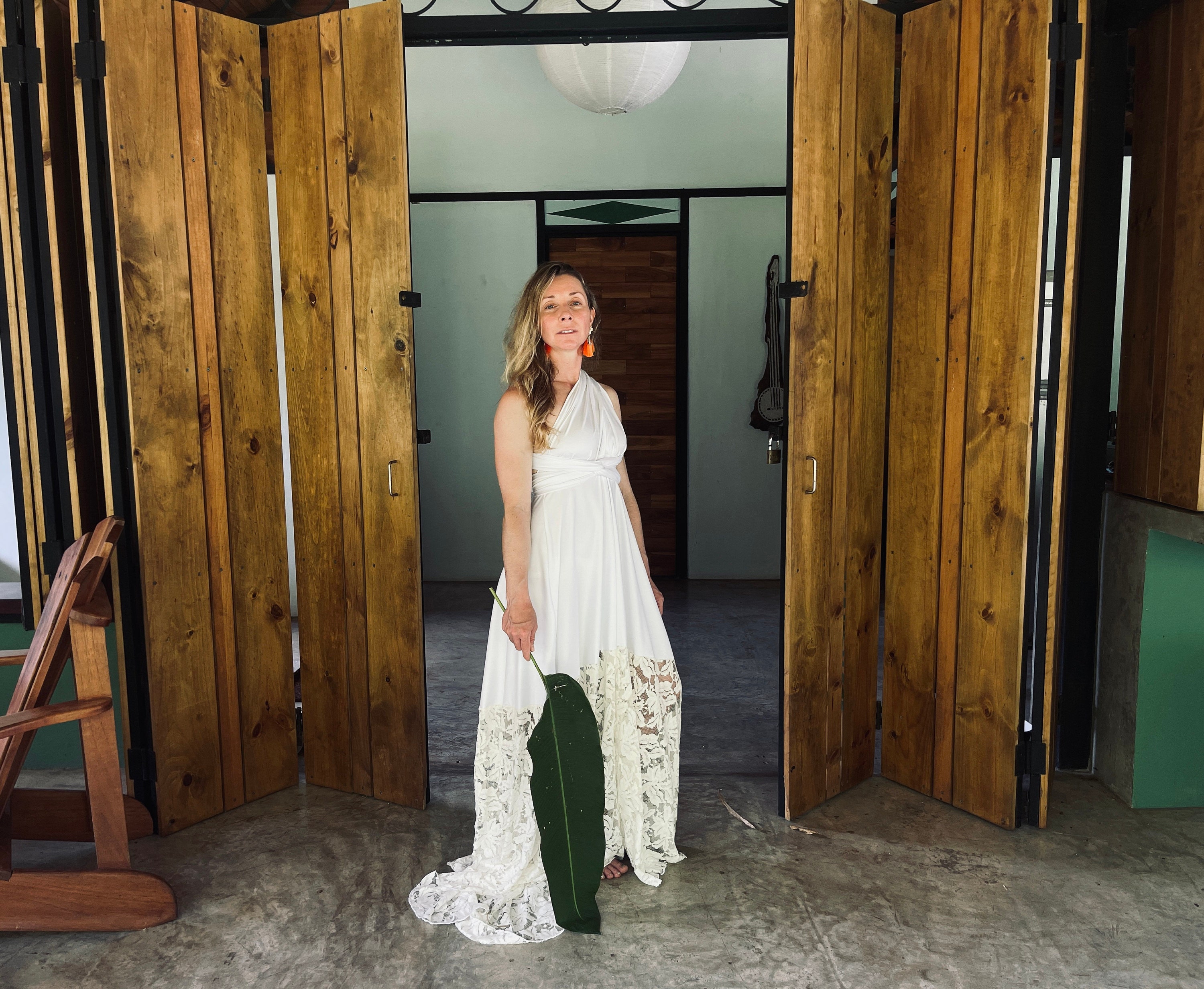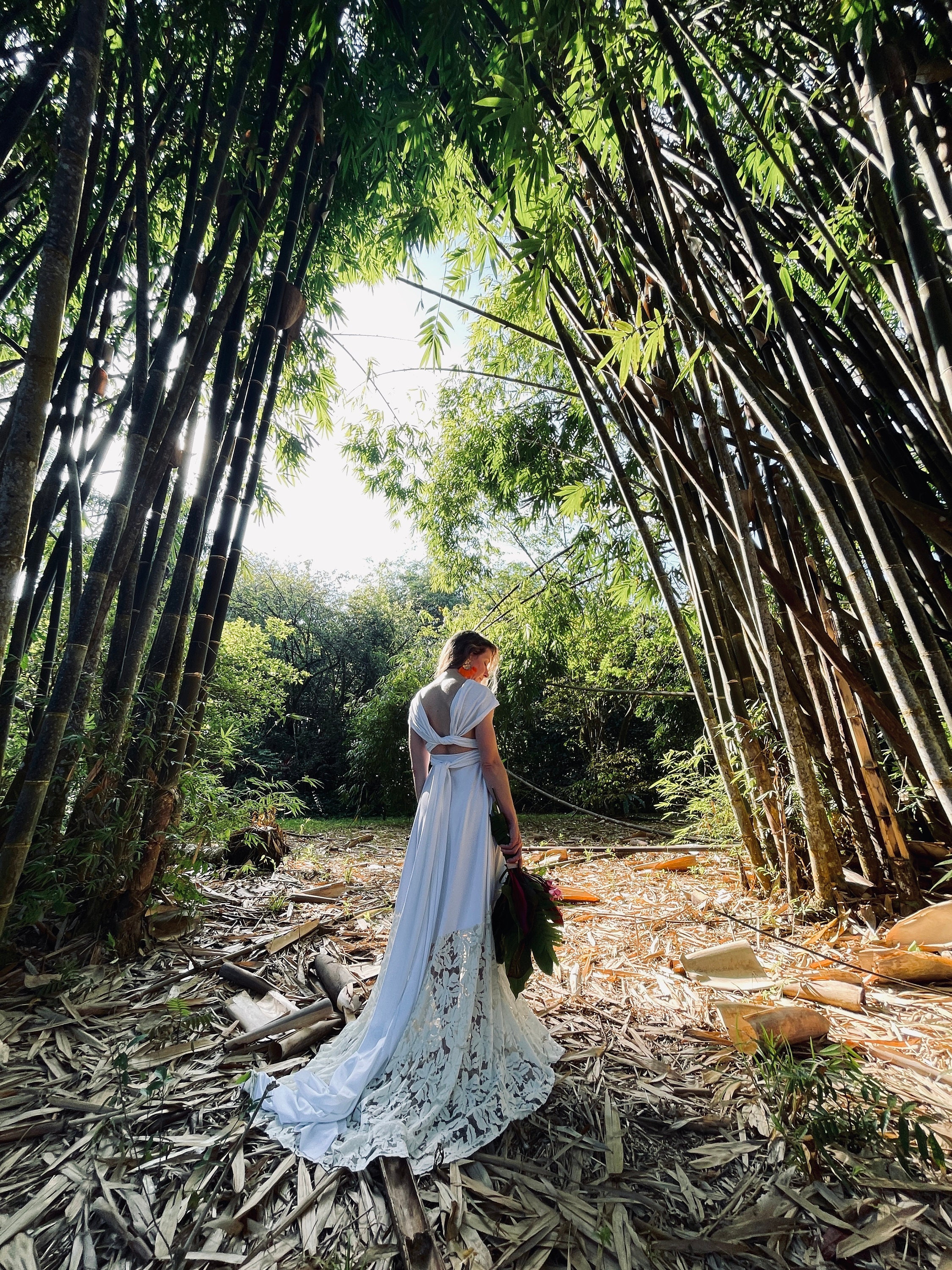 Laundry and a big hooray for Photoshoot day in the Youth Tulipcut Octopus Wrap Dress!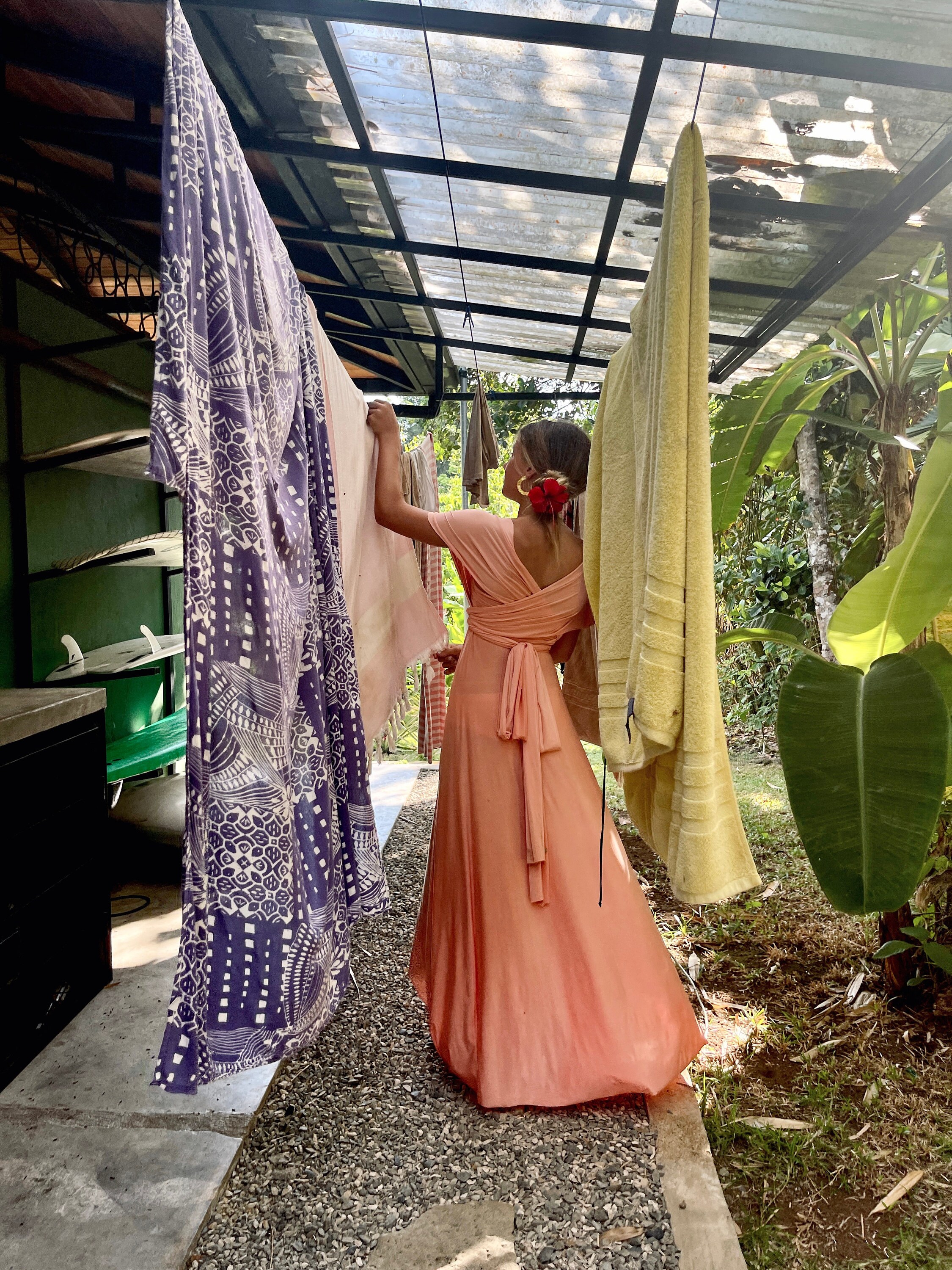 My model since day one turns 13- which calls for Youth sizing now available in up to age 14 big girl sizes!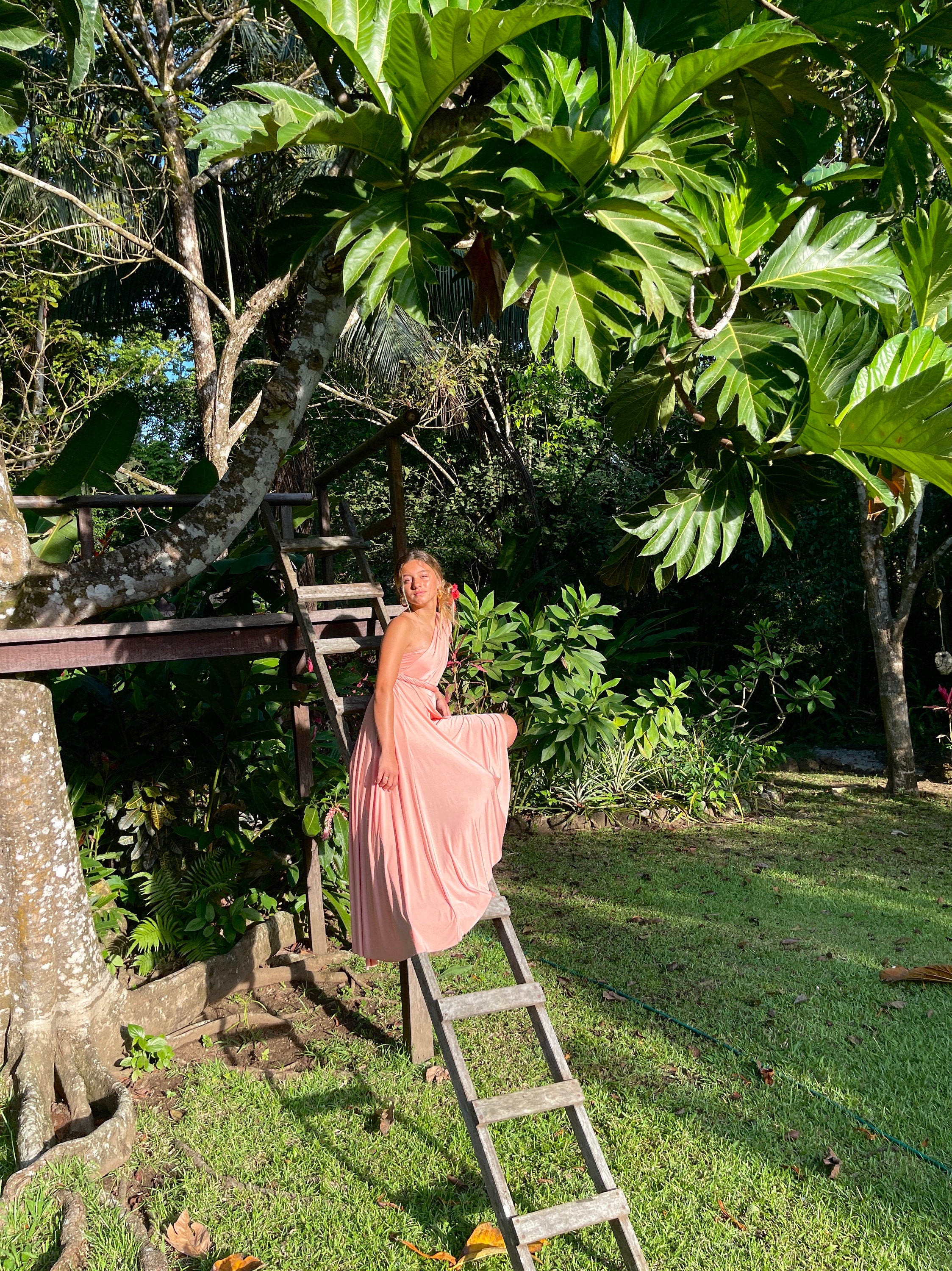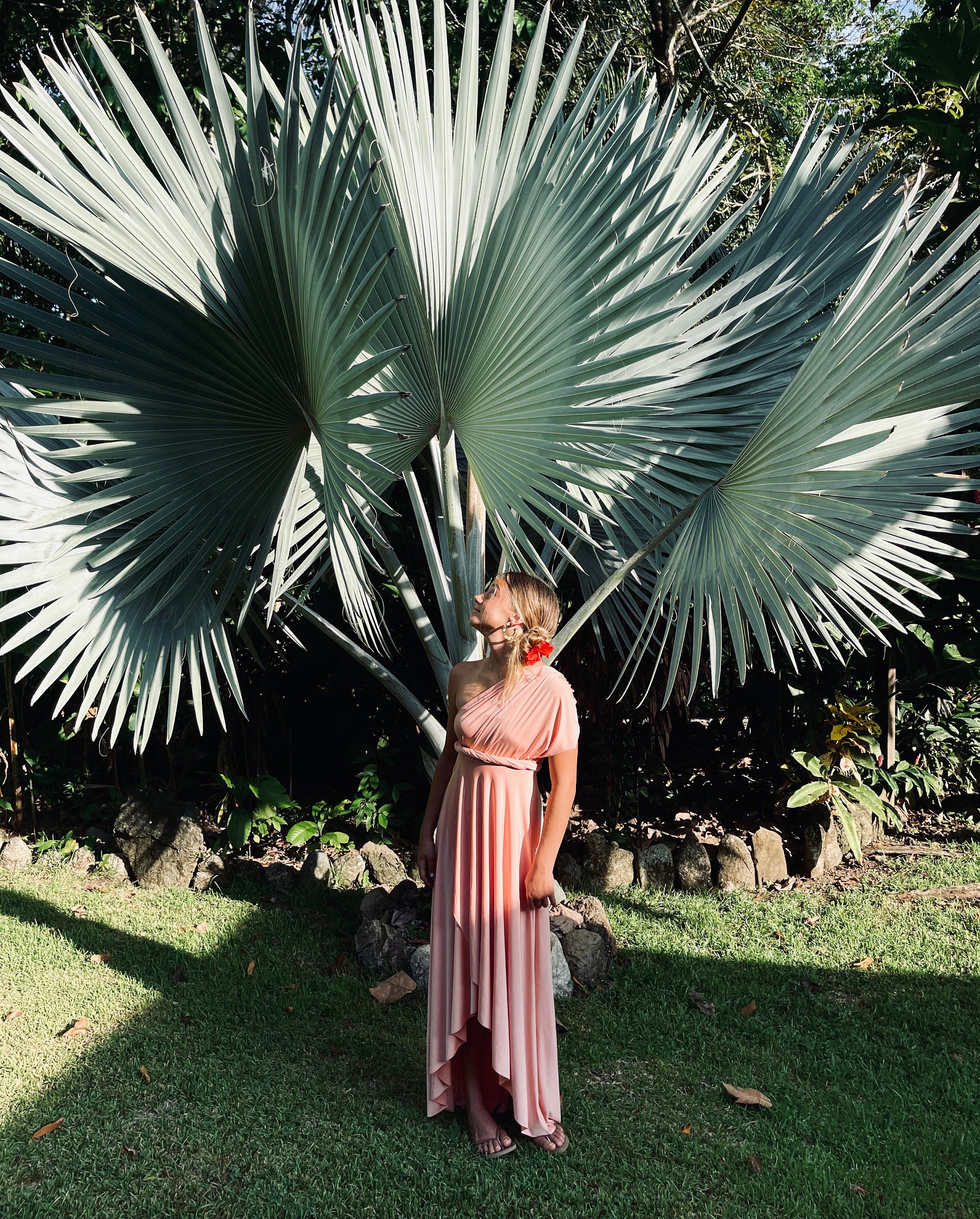 Choose from over 40 colors including the Lost Coast Peach!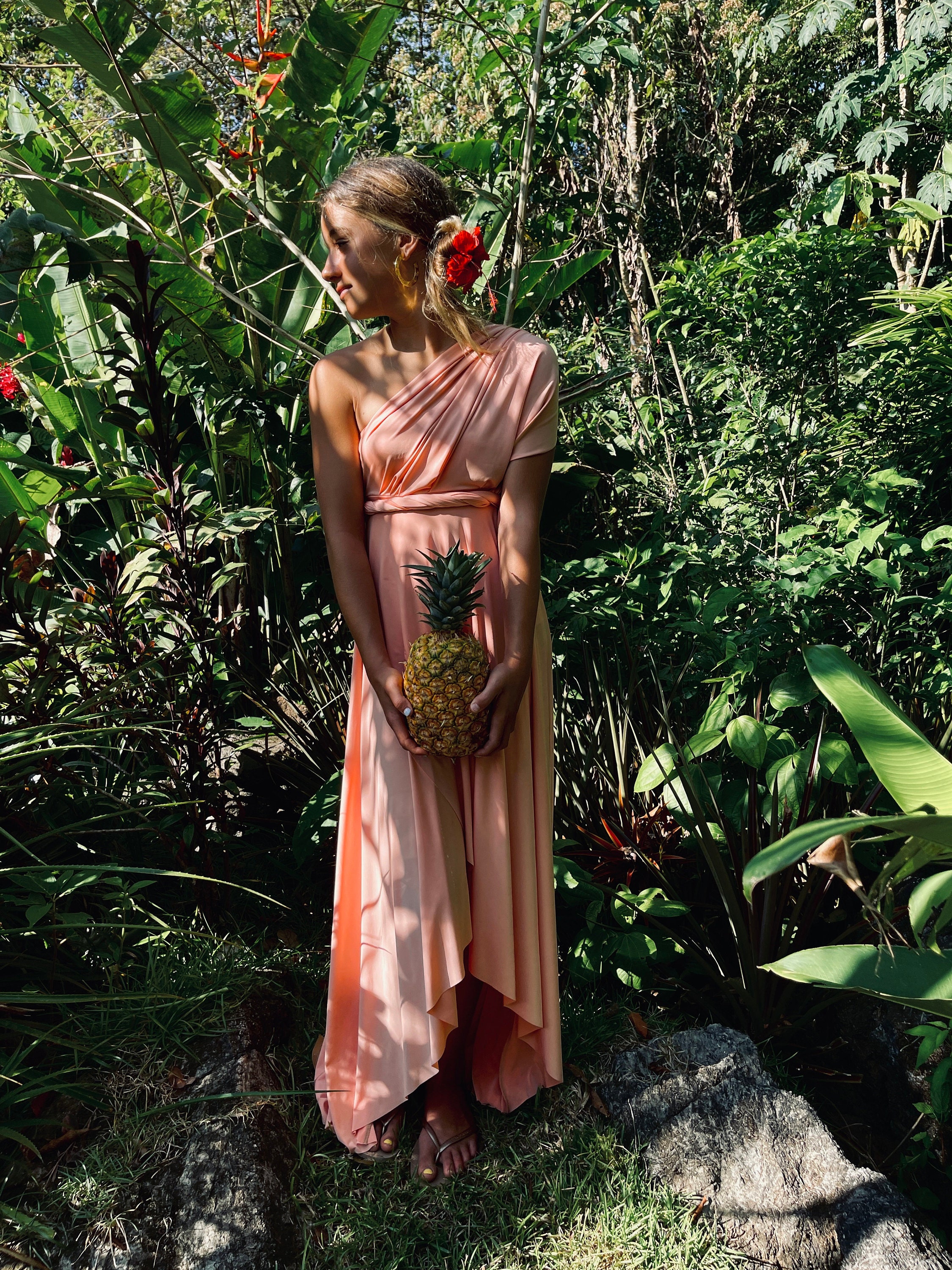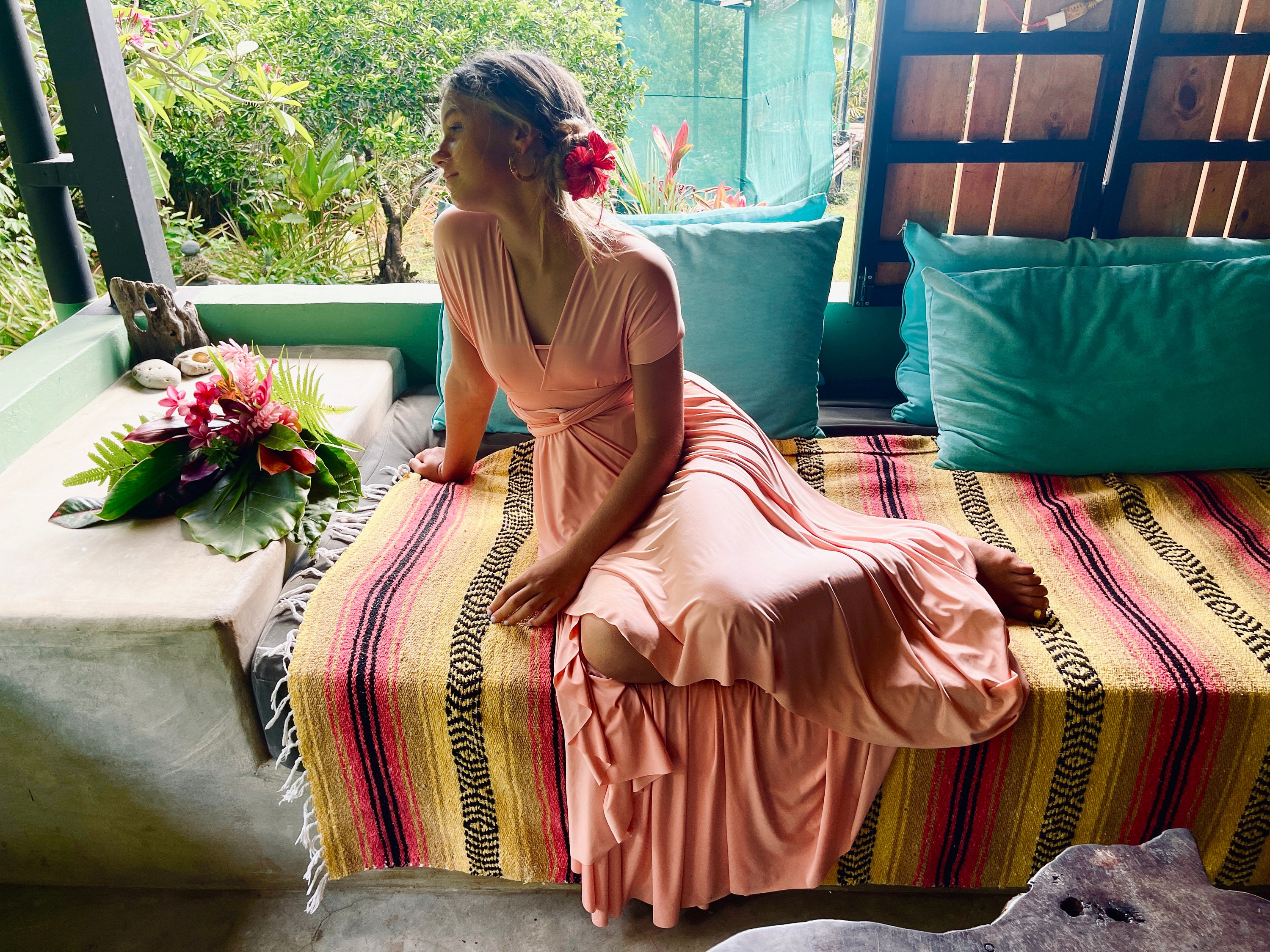 A Pura Vida life in the Coralie Beatrix customized Infinity Wrap Dress!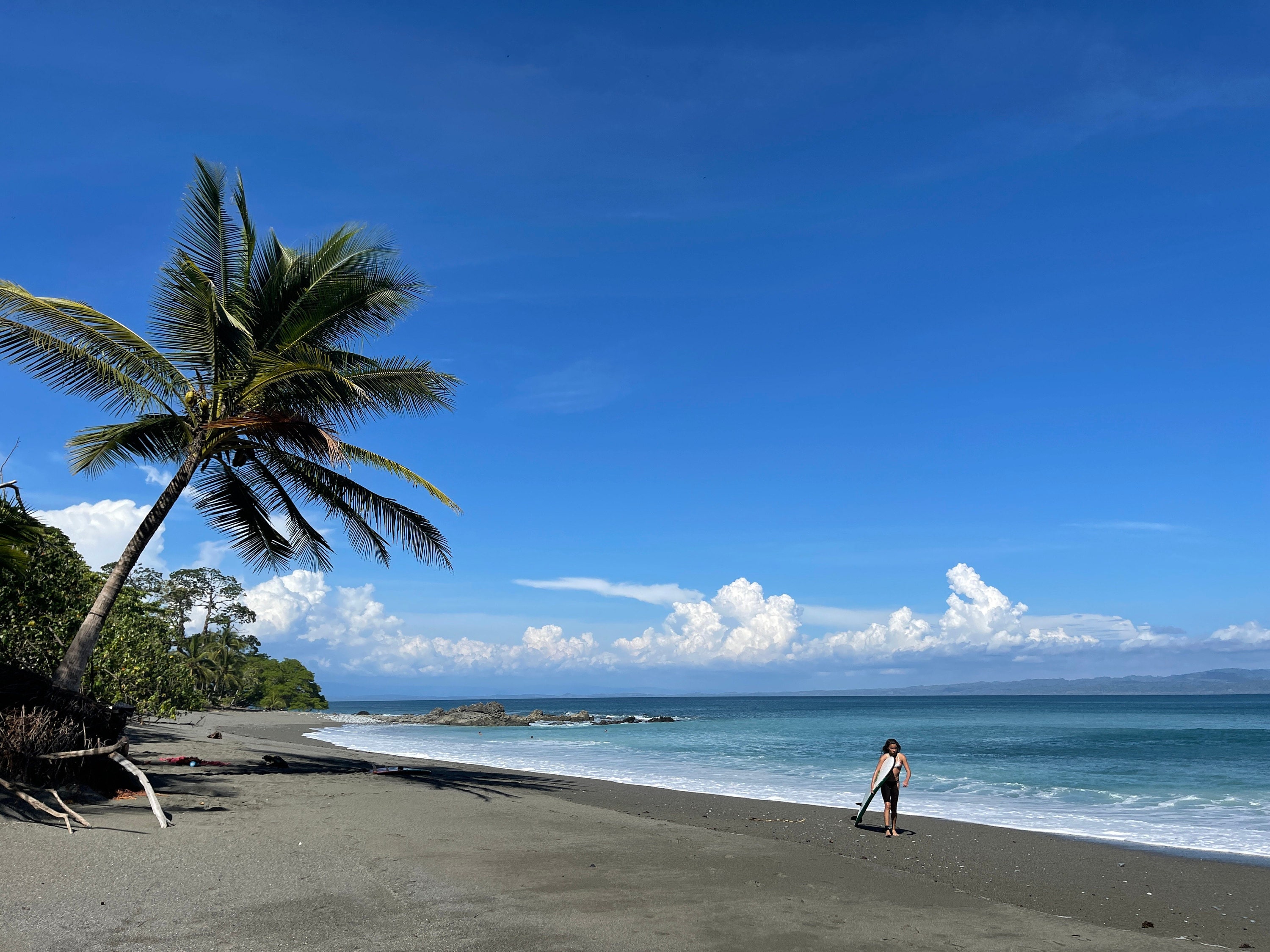 Thank you for traveling with us across the Seas. All the dresses in my shop make for easy travel with fabrics tested to withstand the tropics. Hope your 2021 gives you paradise vibes, especially in Octopus Wrap dress, Infinity Dress!!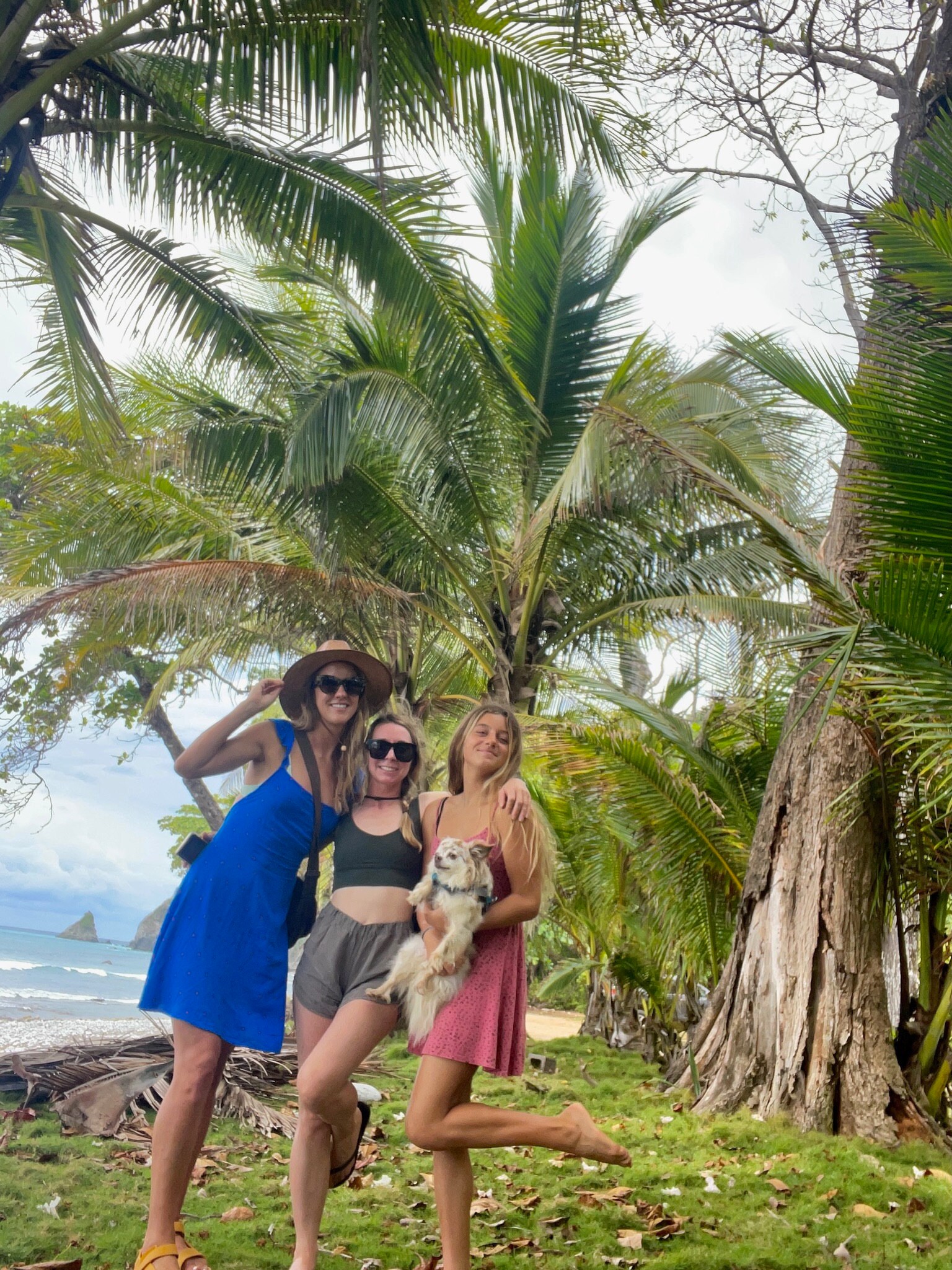 Xoxo, surf sisters- Katie, Kristen, Sophie, and our little travel buddy Reilly!