Scorching desert heat lead us to plan our photos for the first morning light. Flip flops, Flashlights, and a large box of dresses in hand, we headed out into the dark to our favorite (secret) giant cactus garden in Baja, California Sur!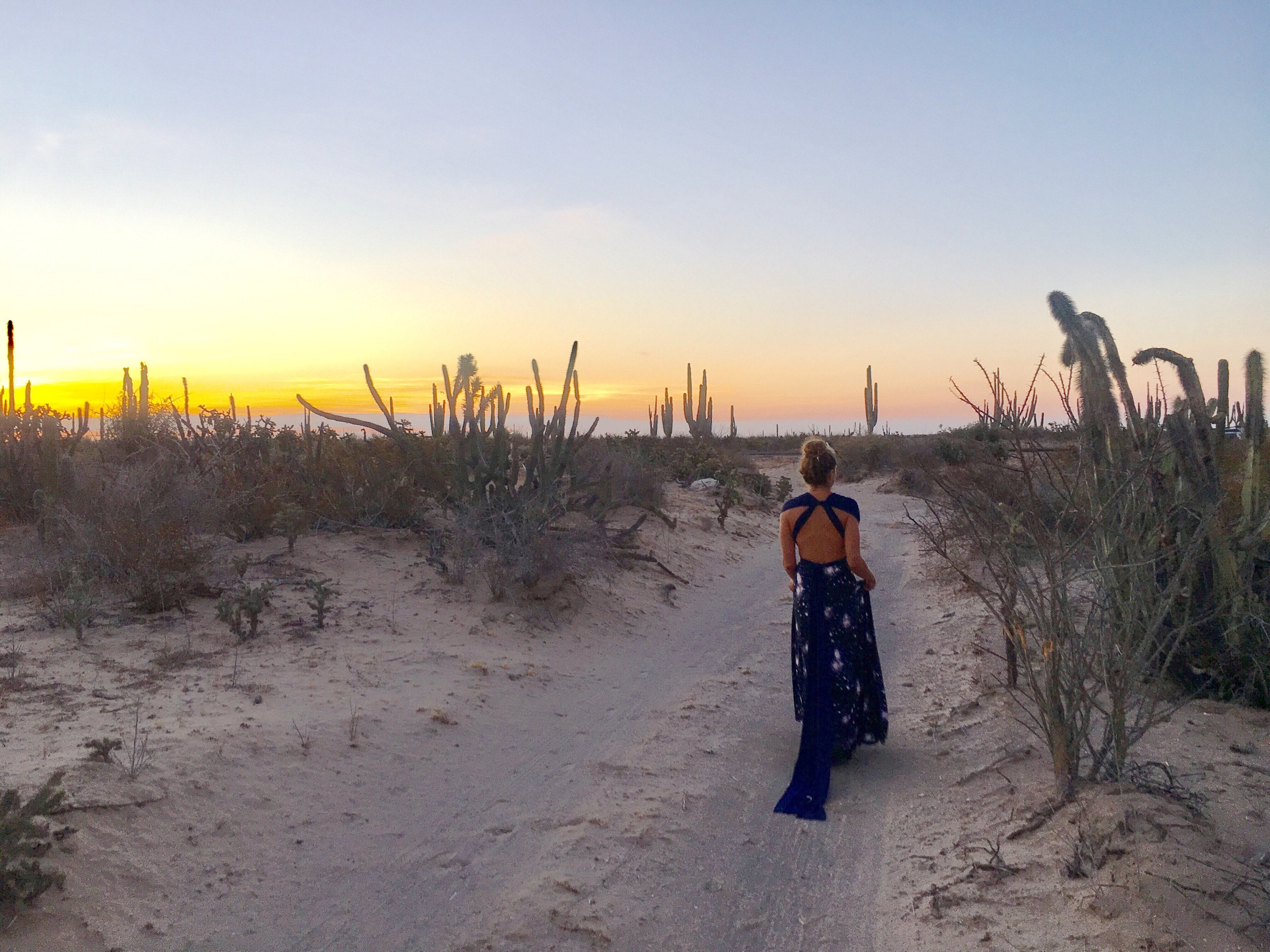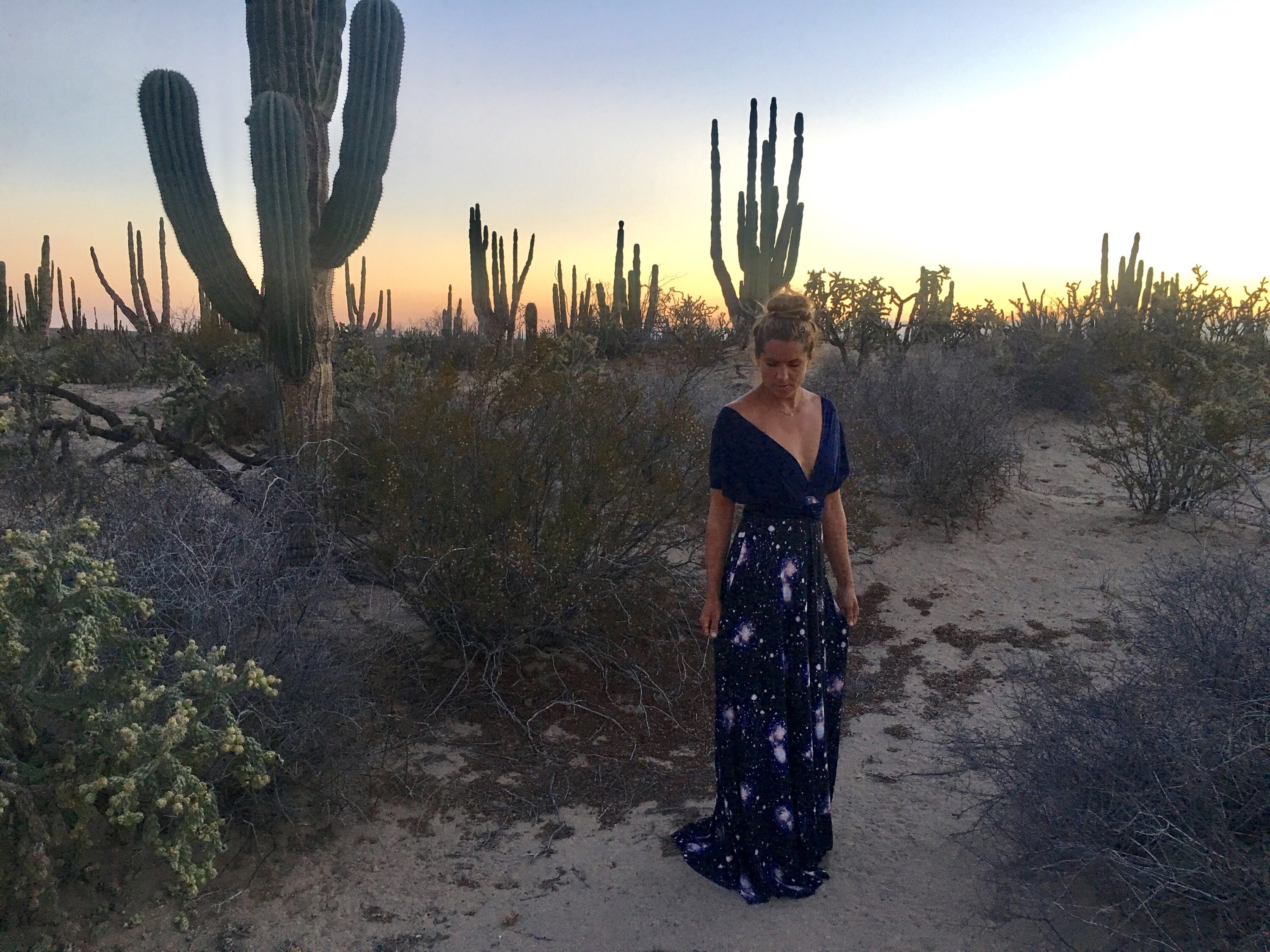 The Pastel Skys matched with ancient giant cactus seemed a perfect magical match for the natural beauty of the Octopus Wrap Dress. Shown is the Galaxy print with Navy satin straps!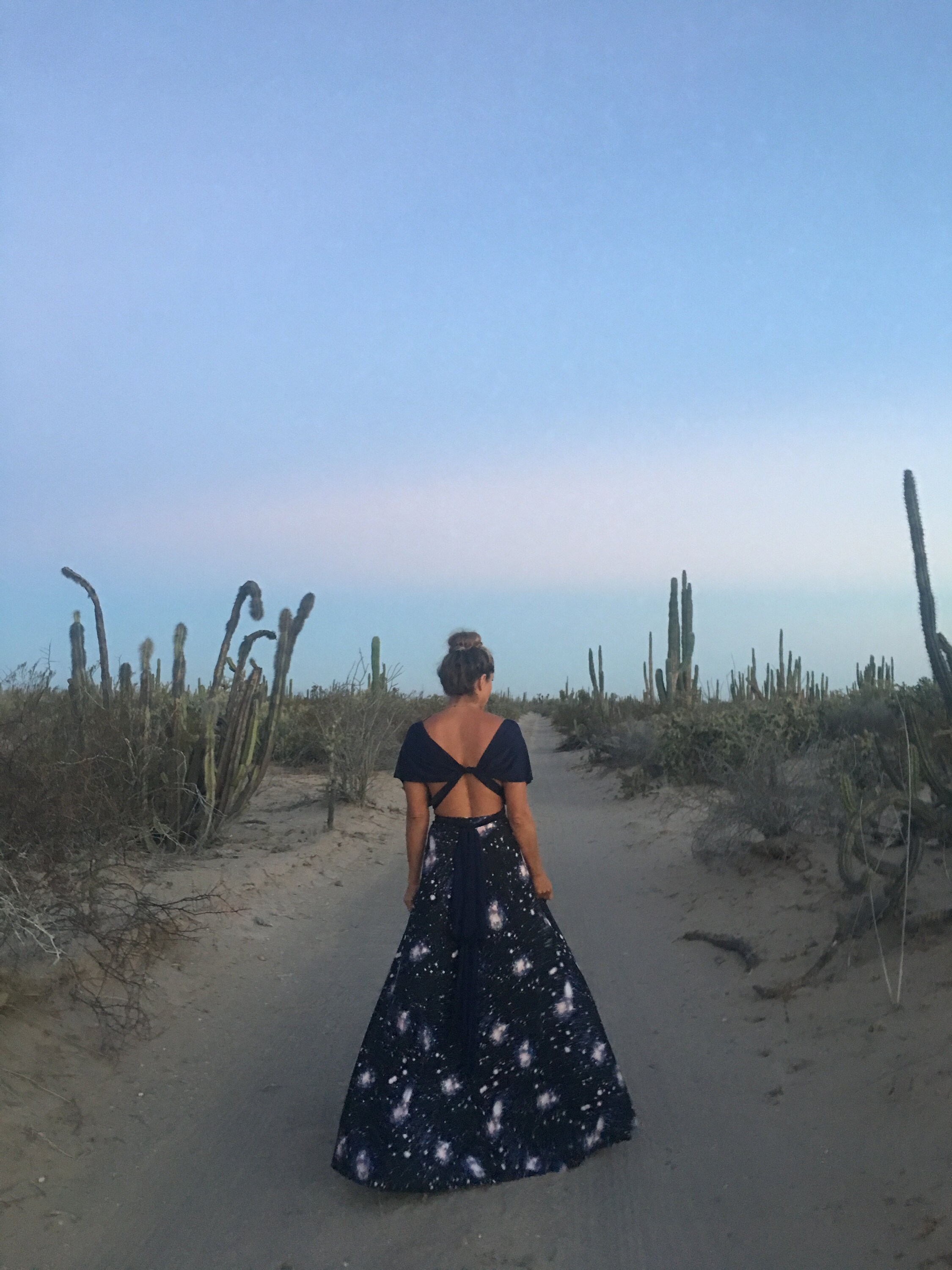 We acheived only a few successful shots in the rising sun and raced to the next dress to beat the heat!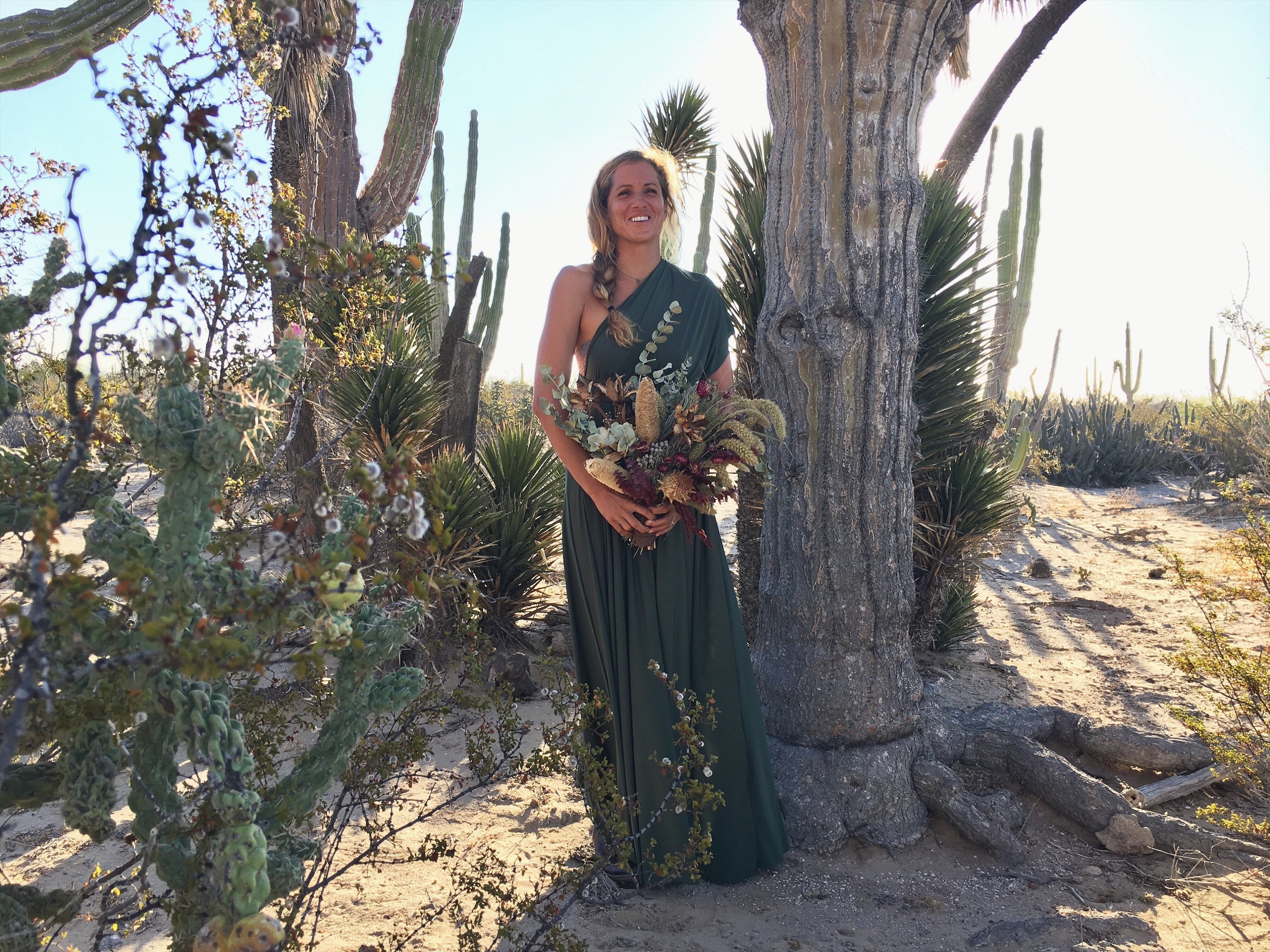 With wind-blown hair, zero makeup, and a smile, my sister (the Coralie Beatrix dress cutter) always seems to be a good sport modeling for me.  Shown here in the dark olive called 'Vineyard Greenery'.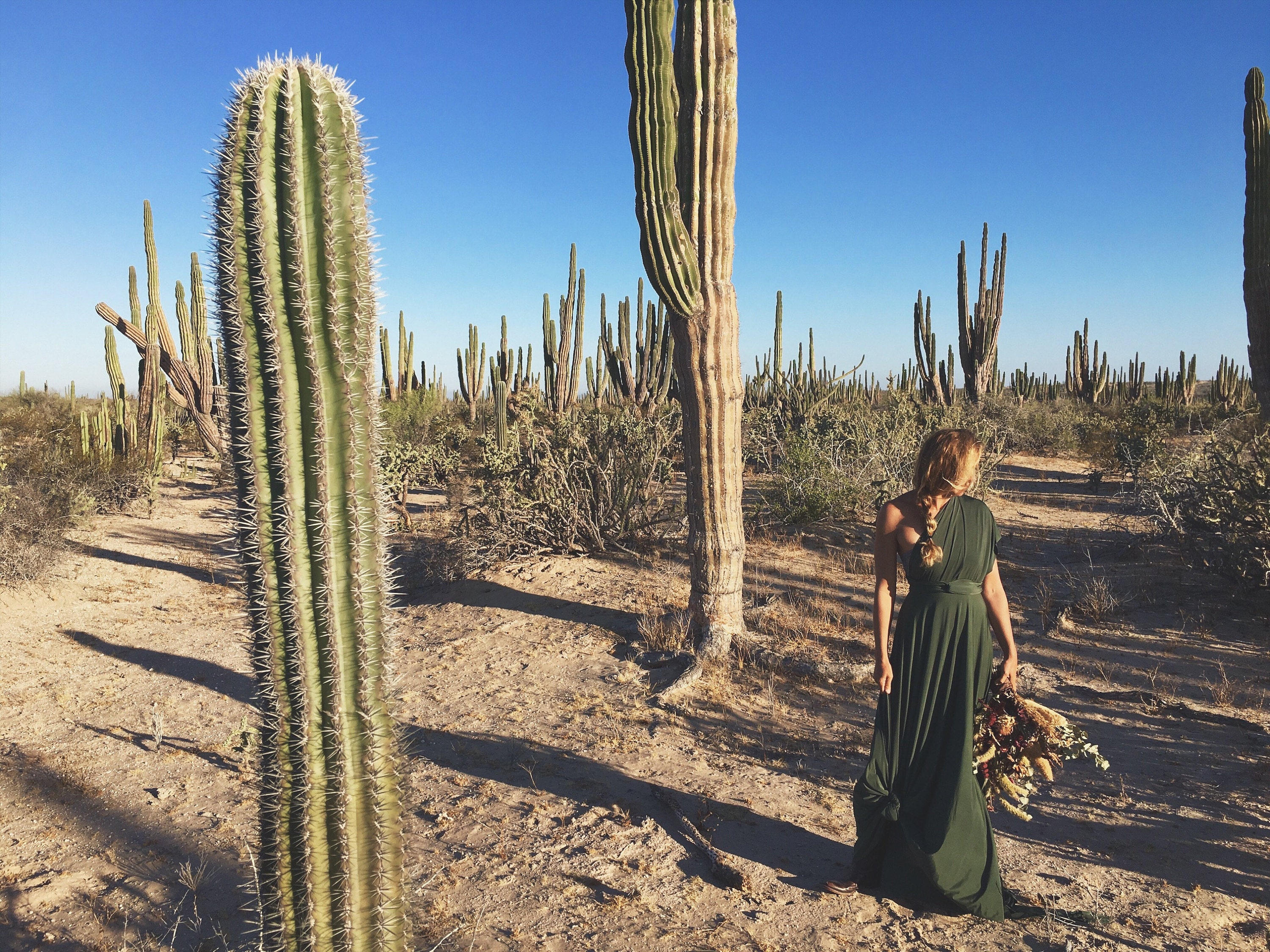 She teases me for not having the most professional/ organized photoshoots with her. I proved her wrong this time and remembered shoes... cowboy boots that is! Ones that she can barely squeeze on to protect from the Cactus Barb clusters that line the sandy floor. Between shots, crys of pain could be heard throughout the desert by the photographer (that's me), who chooses to live in none other than Rainbow Sandals.. Ouch!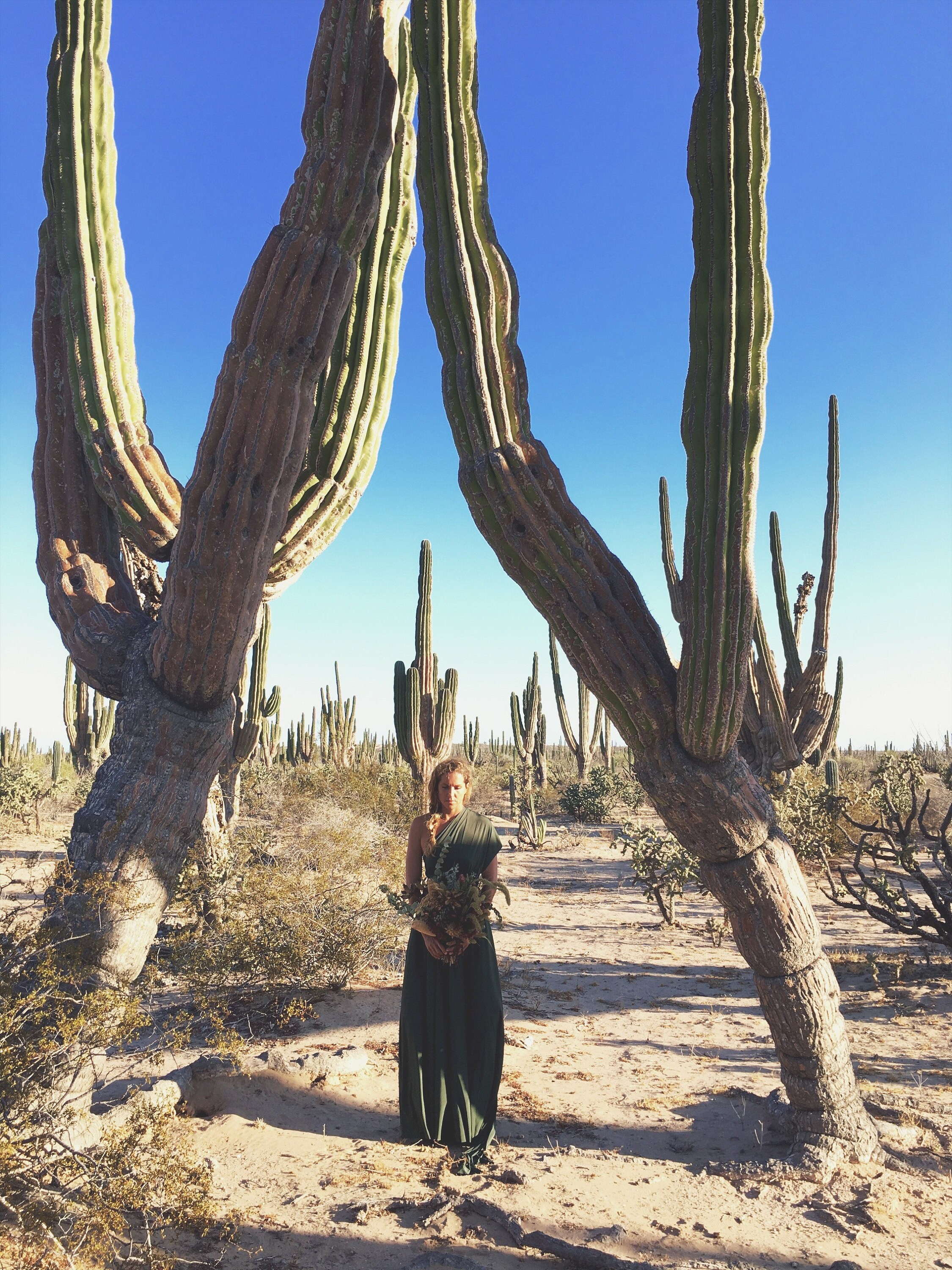 Couldn't resist this epic archway.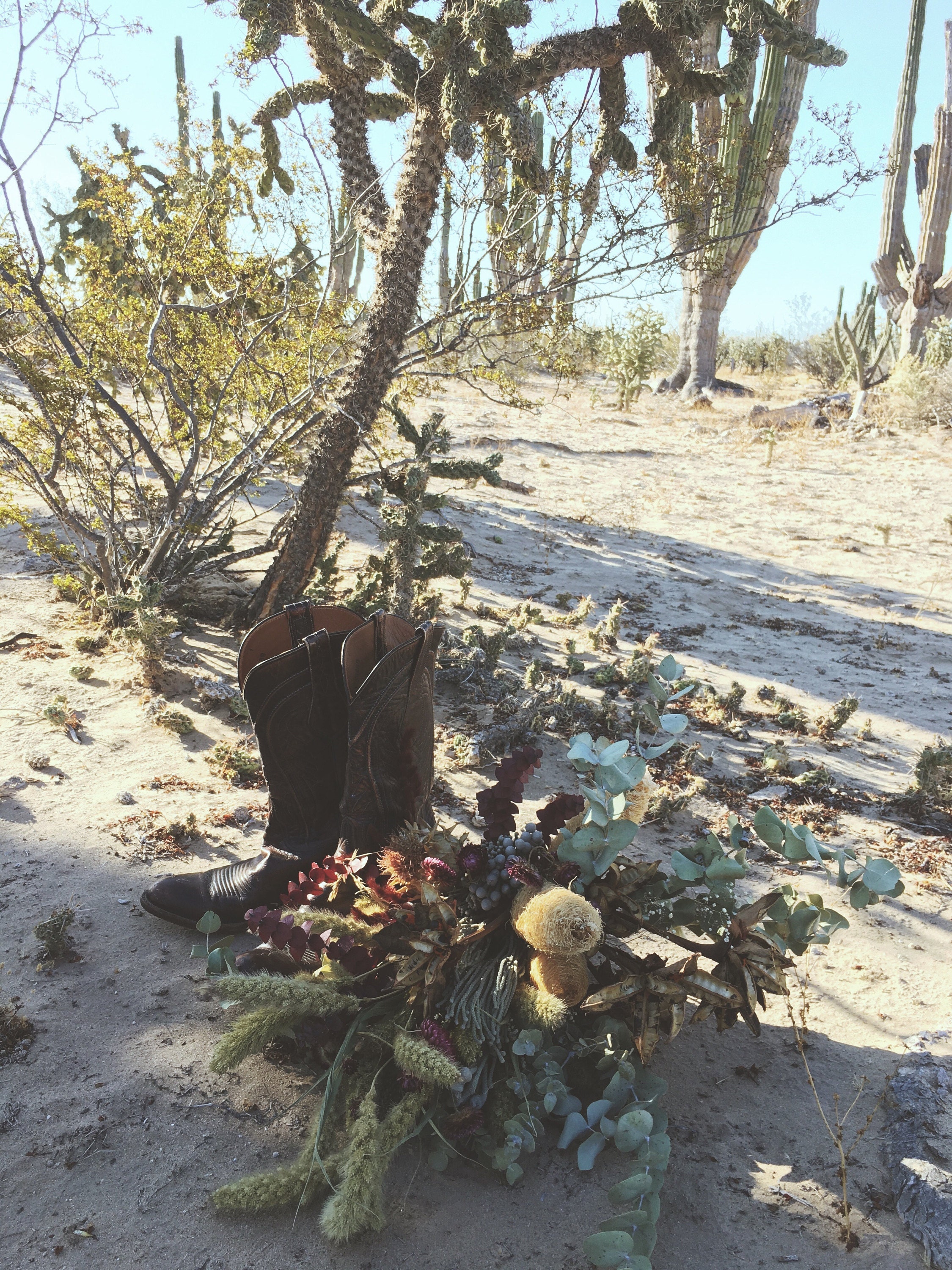 Flowers are a must for photos with the Octopus wrap Dress! Fresh ones are not a feasible resource in Baja Sur though. Luckily, this beautiful dried arrangement by Amy Nicole Floral survived it's 12 hour partial off-road treck!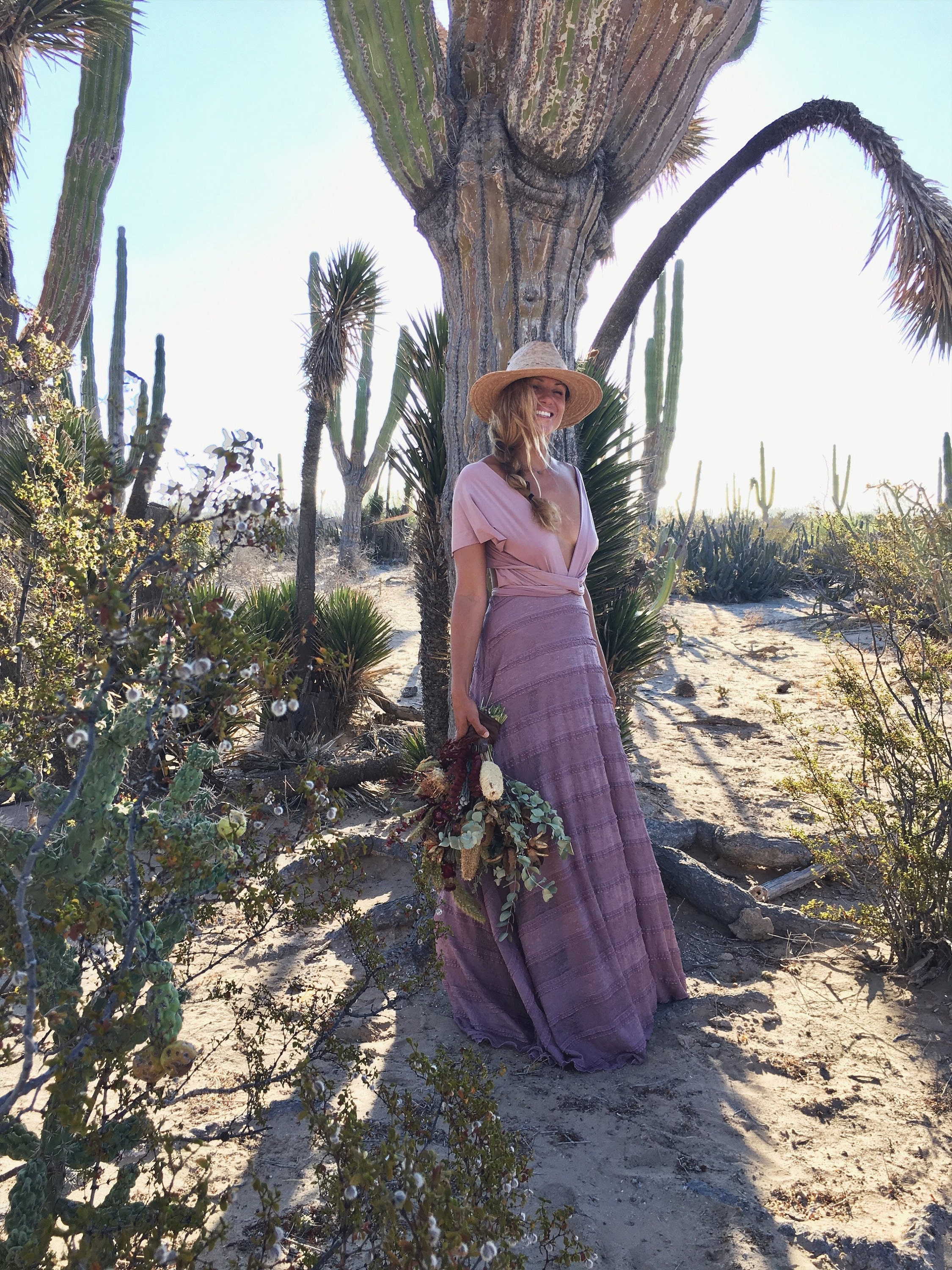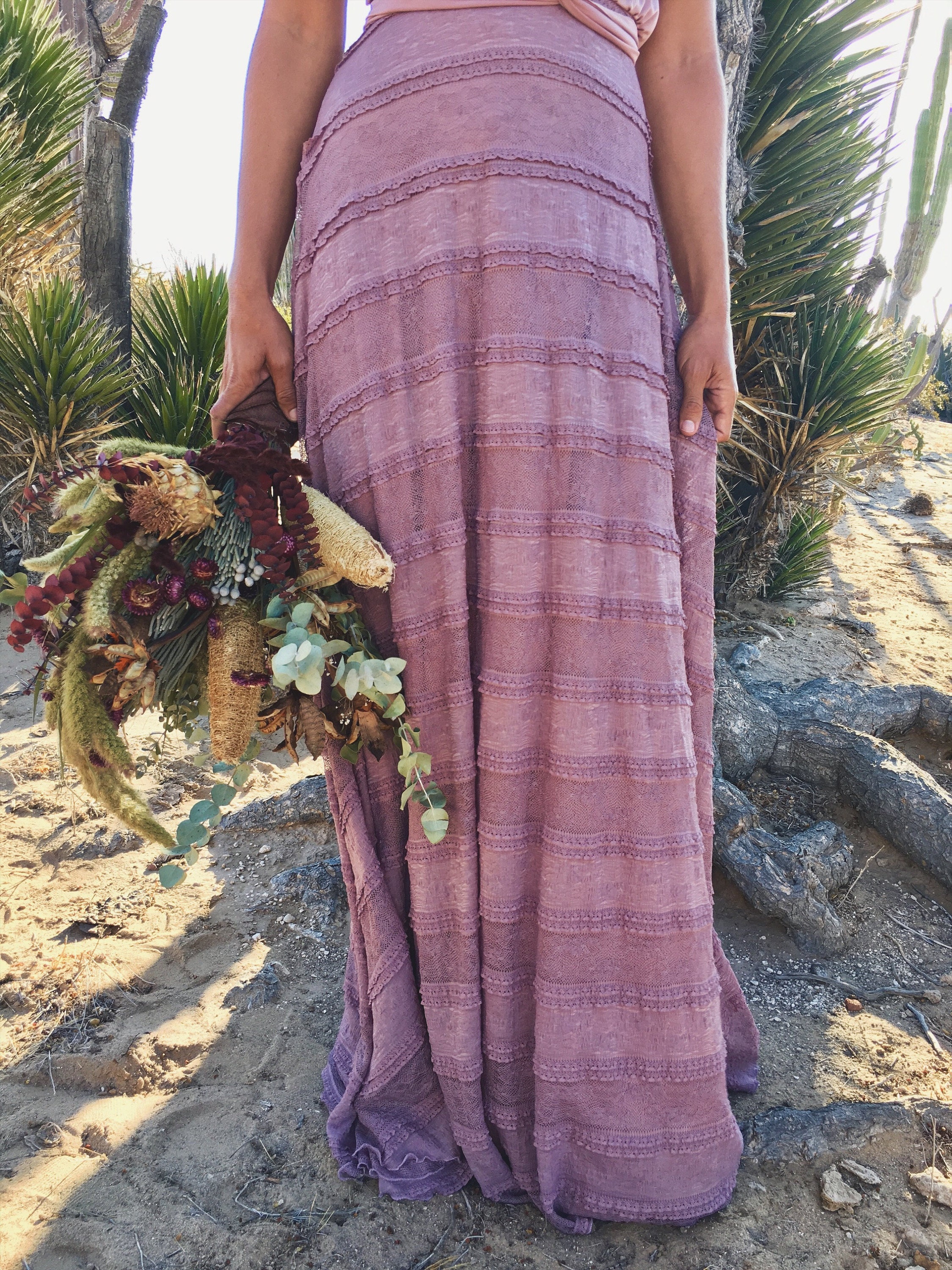 Love the dried bouquet with the new textured Heather Dainty Ruffle Lace(also available in a darker Wisteria).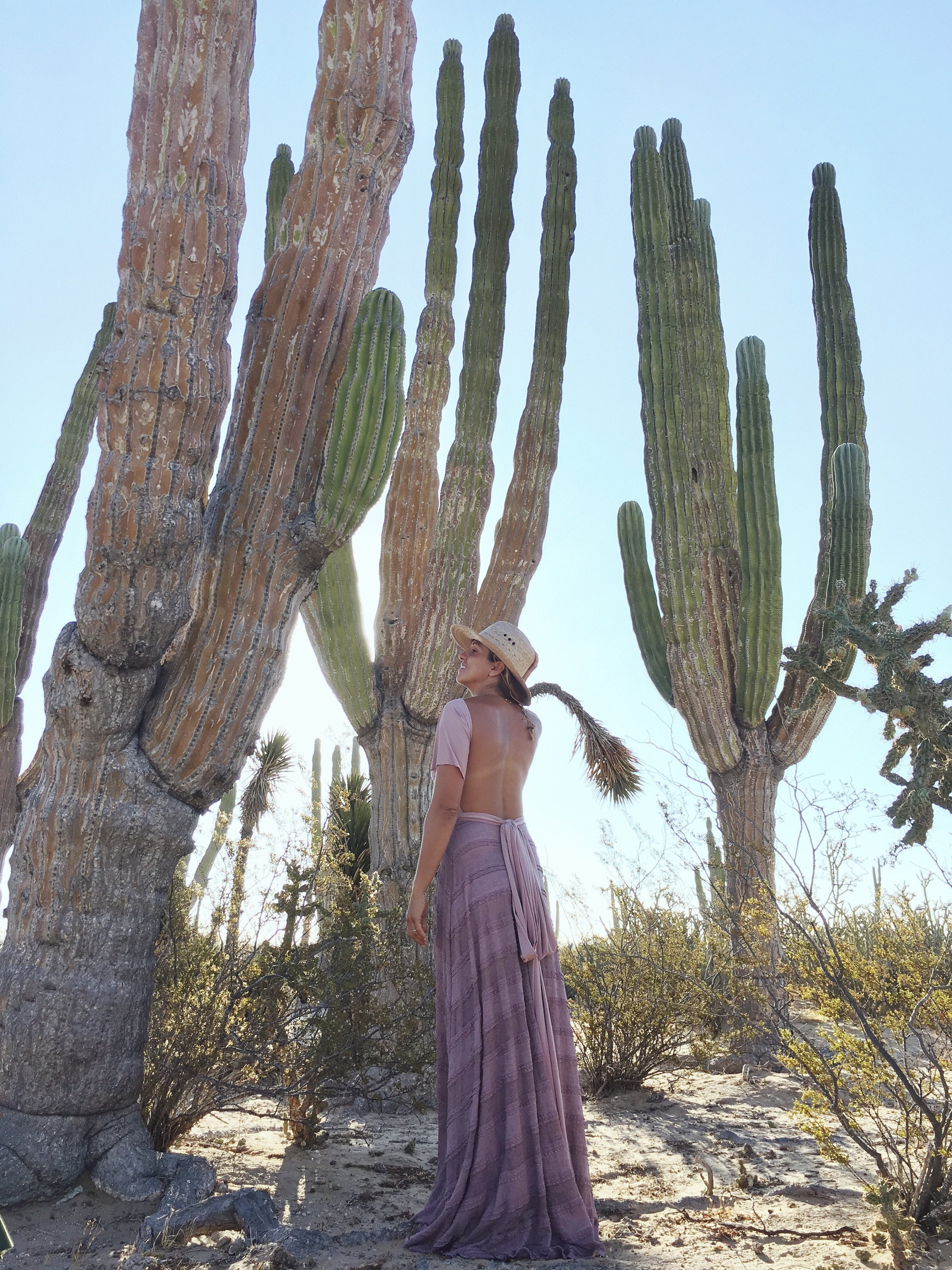 In awe in the shadow of the giants.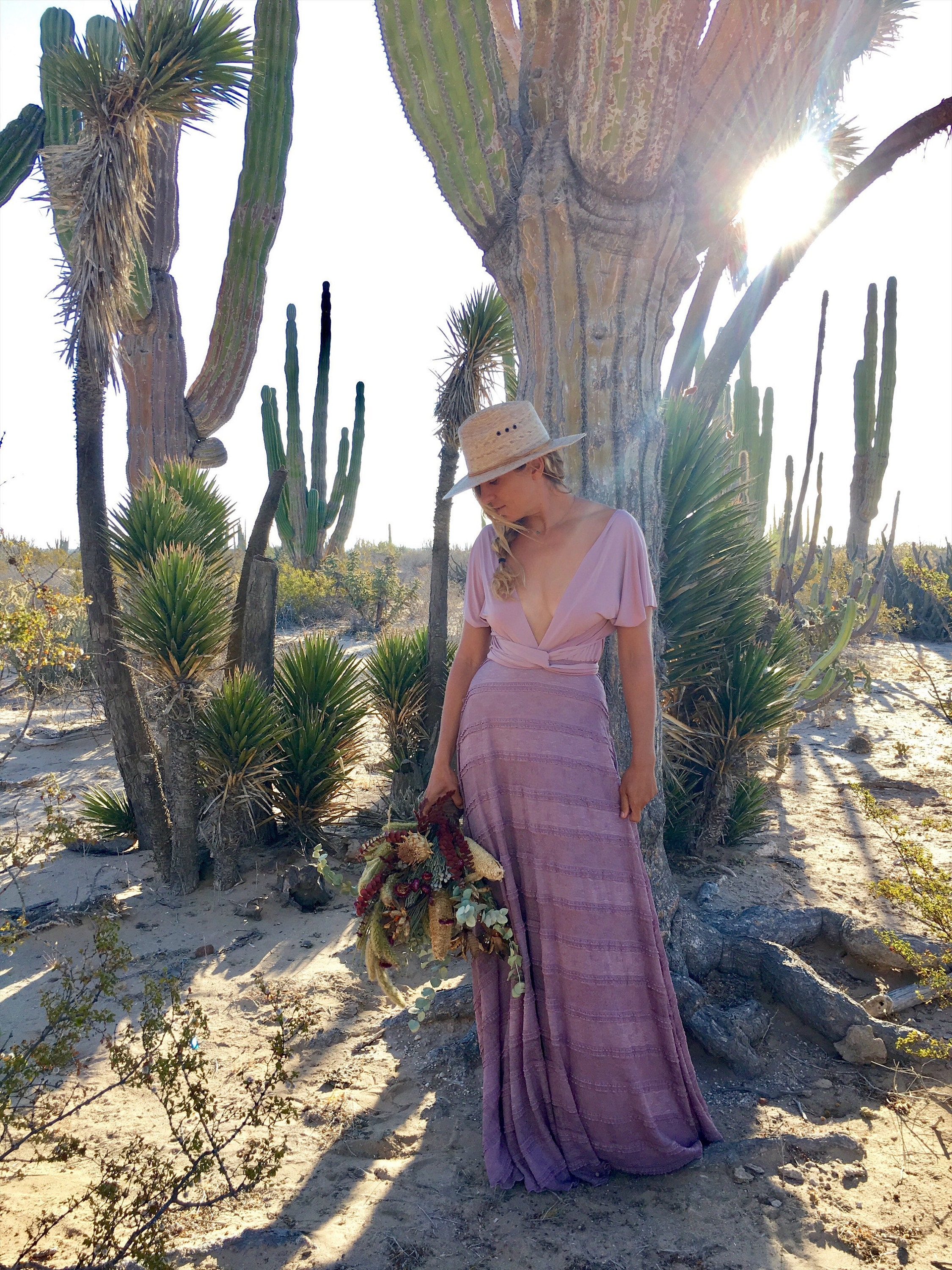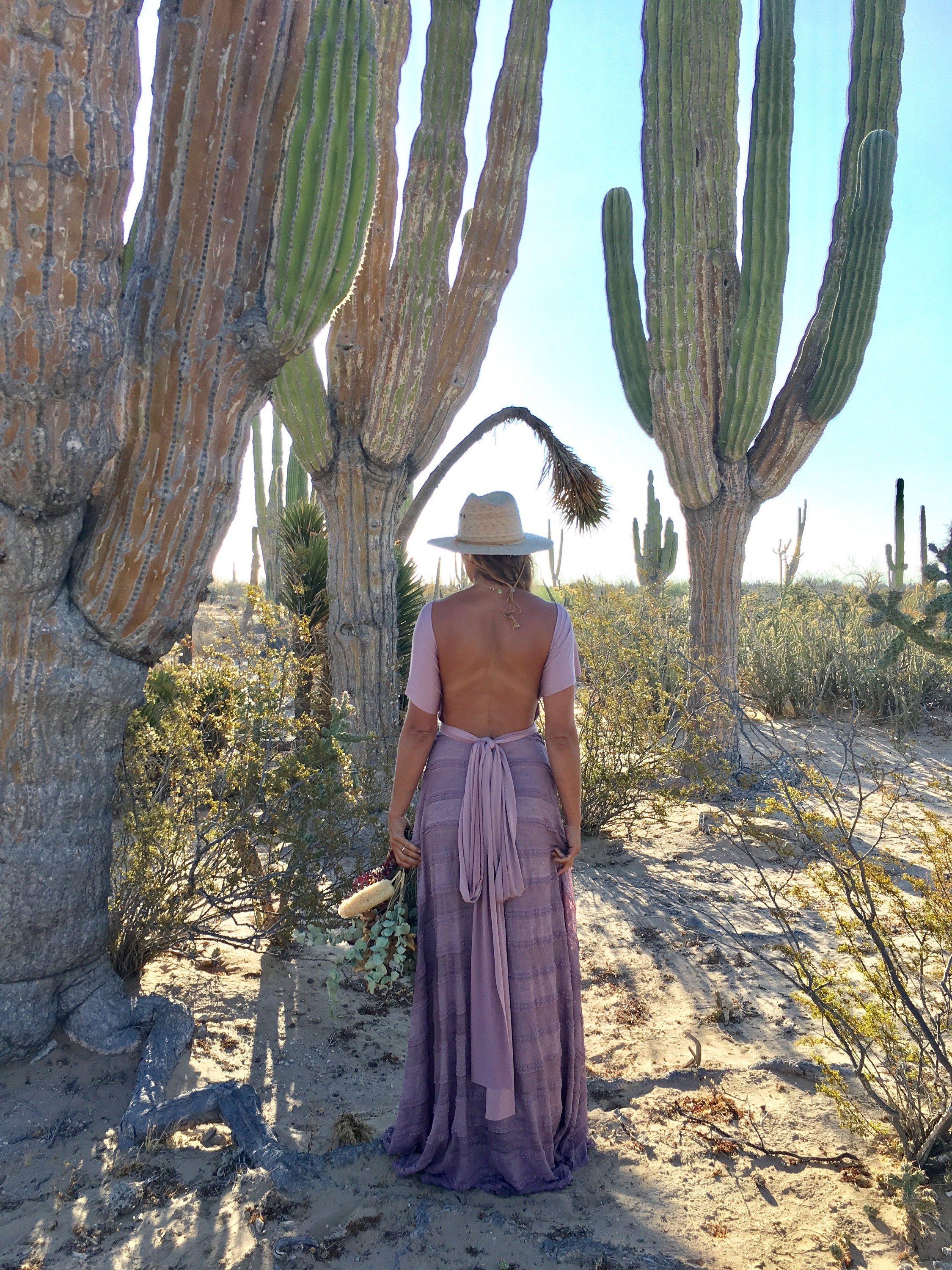 Wrapped this way and that... Too many cute shots in this dress!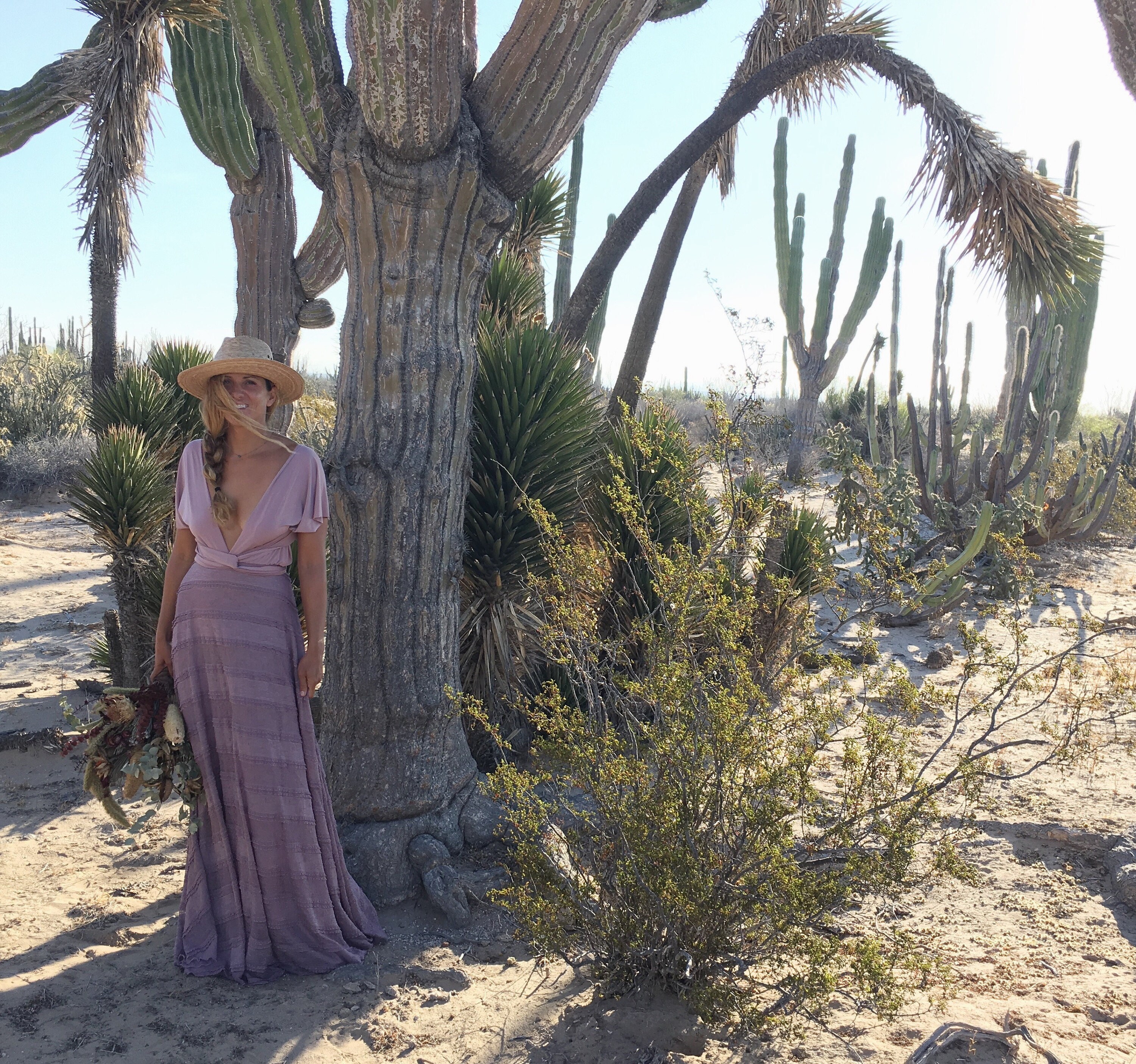 On to the New Shiplap Grey in the Tulip Cut!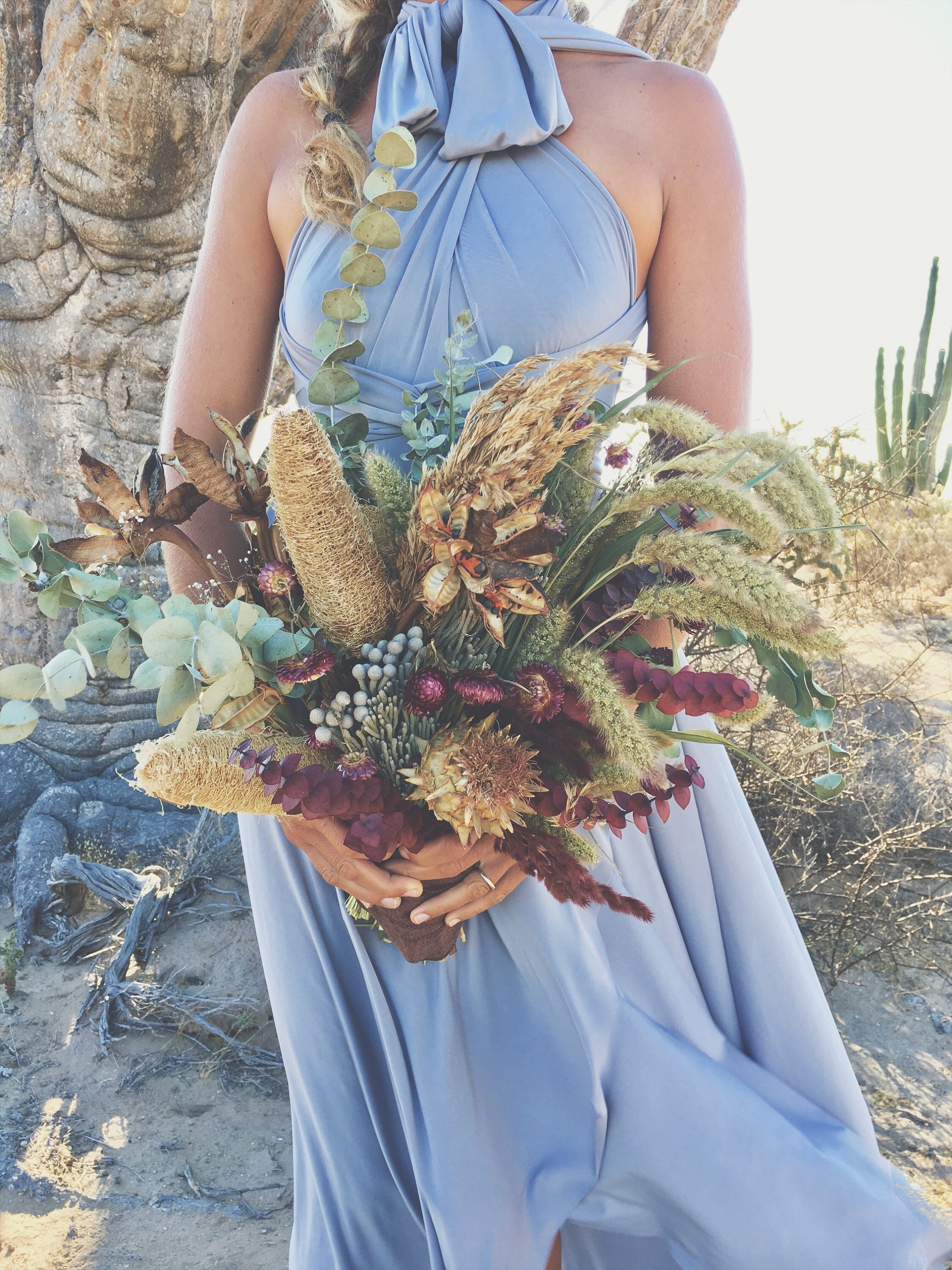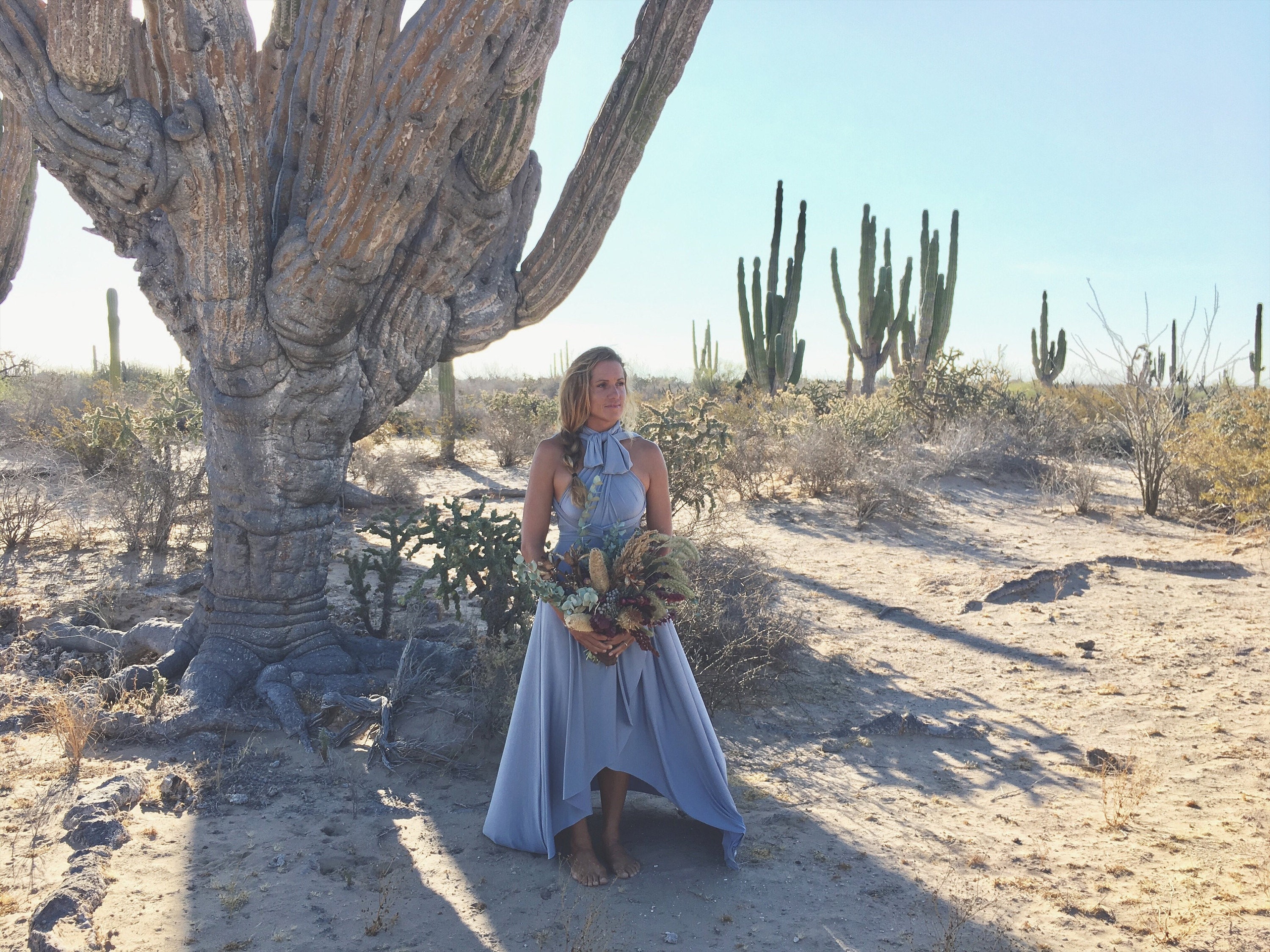 Must do the Ascot/ bow neck style!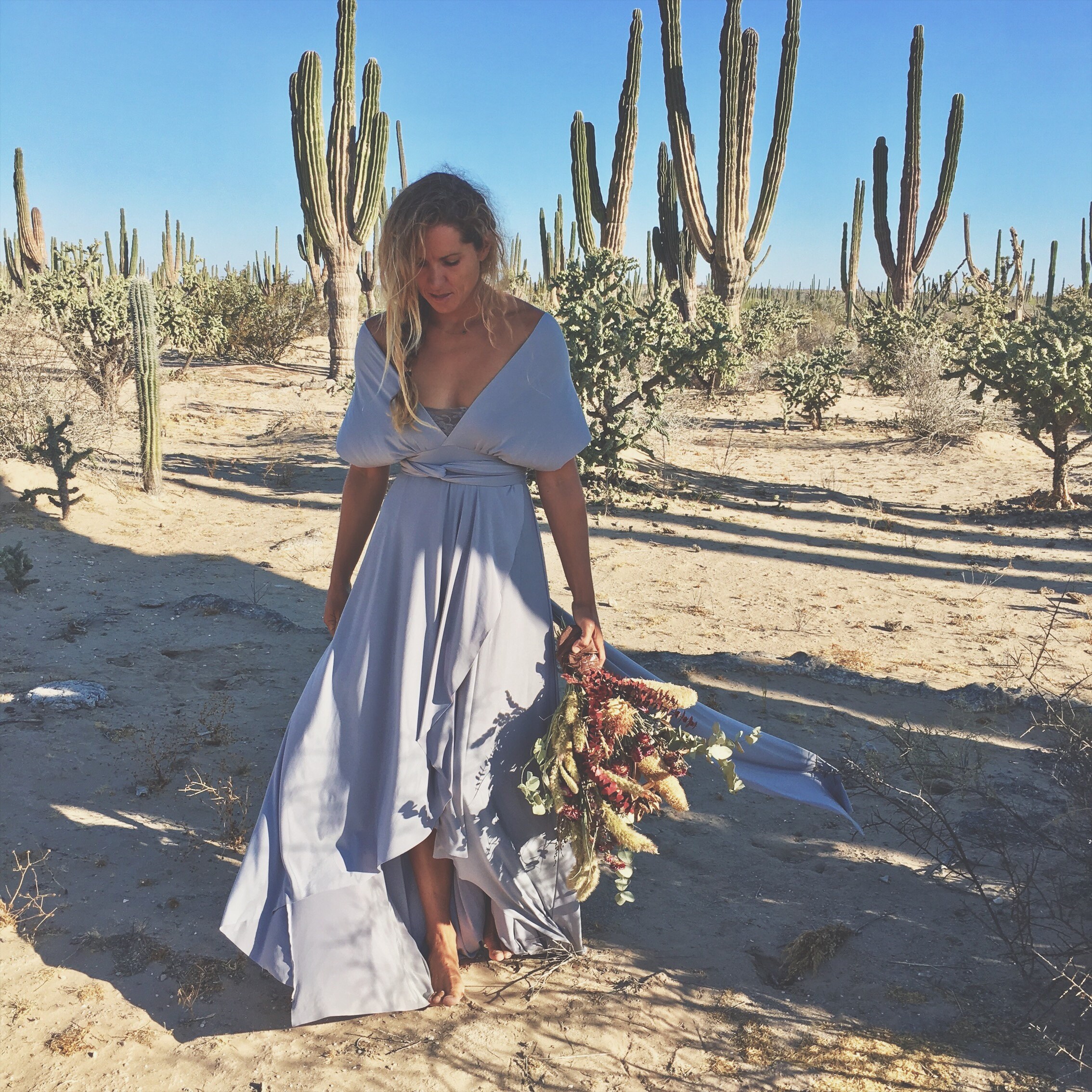 Barefoot and Bohemian (risking it all!).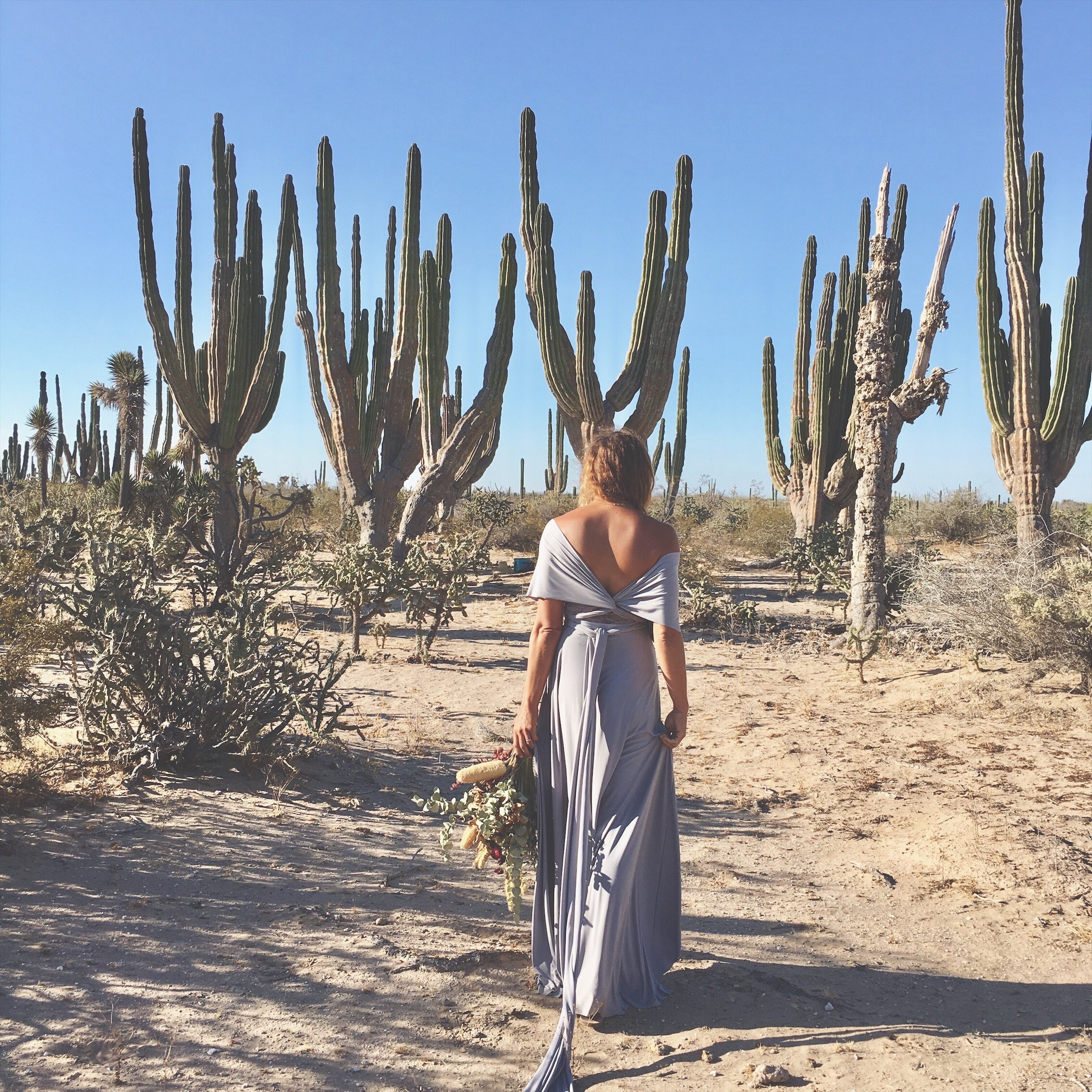 Did I mention you should never put desert photoshoot dresses in a sand colored box? I managed to lose sight of this rather large box filled with 5 beautiful dresses, and therefore spent the next 25 minutes (of precious pre-heat time) looking for it. You can very easily get turned around in this magnificent maze and imagined ourselves getting lost as well with vultures surrounding overhead...  Scary!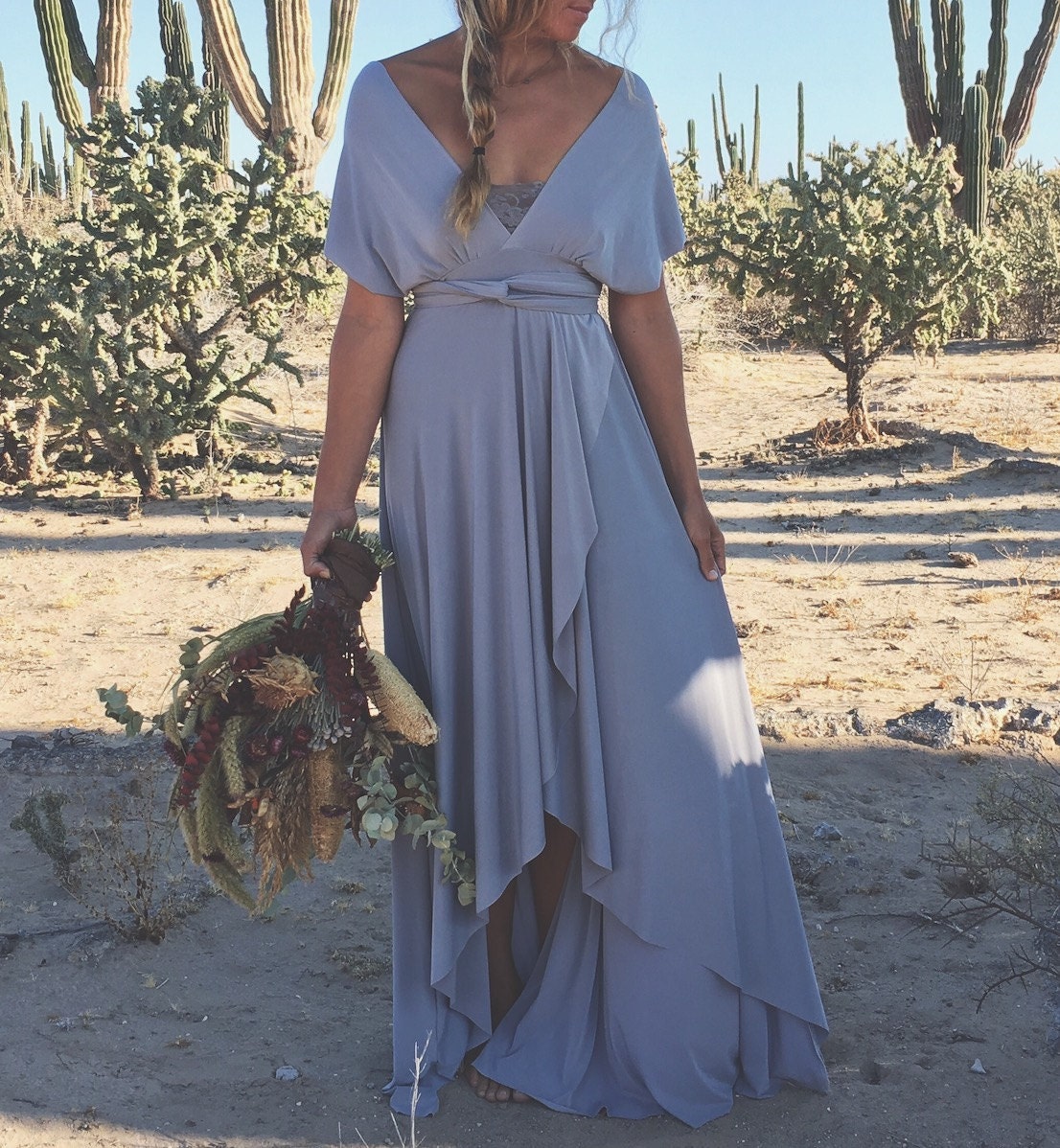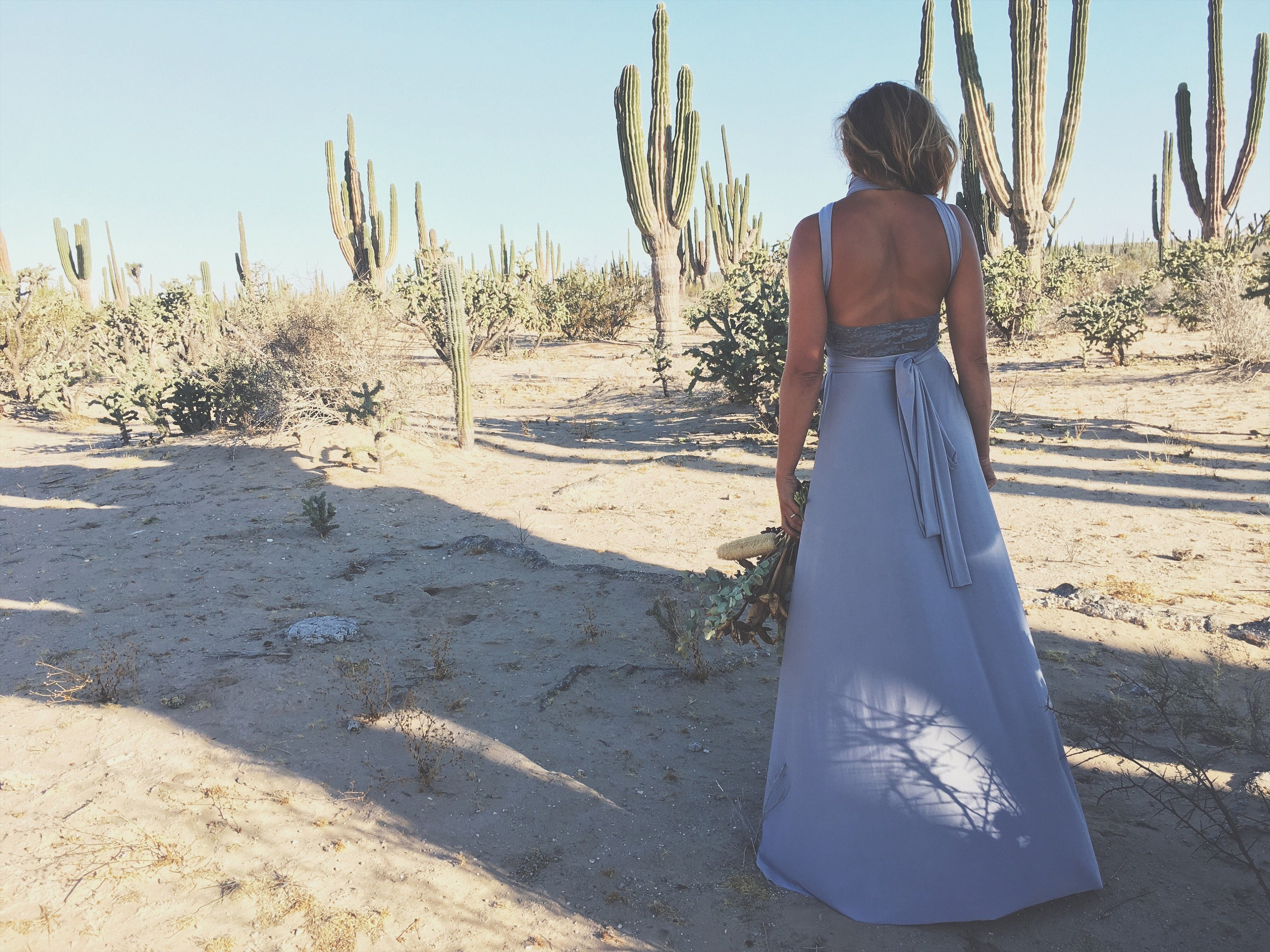 Back view with single layer charcoal lace bandeau (and a tan line).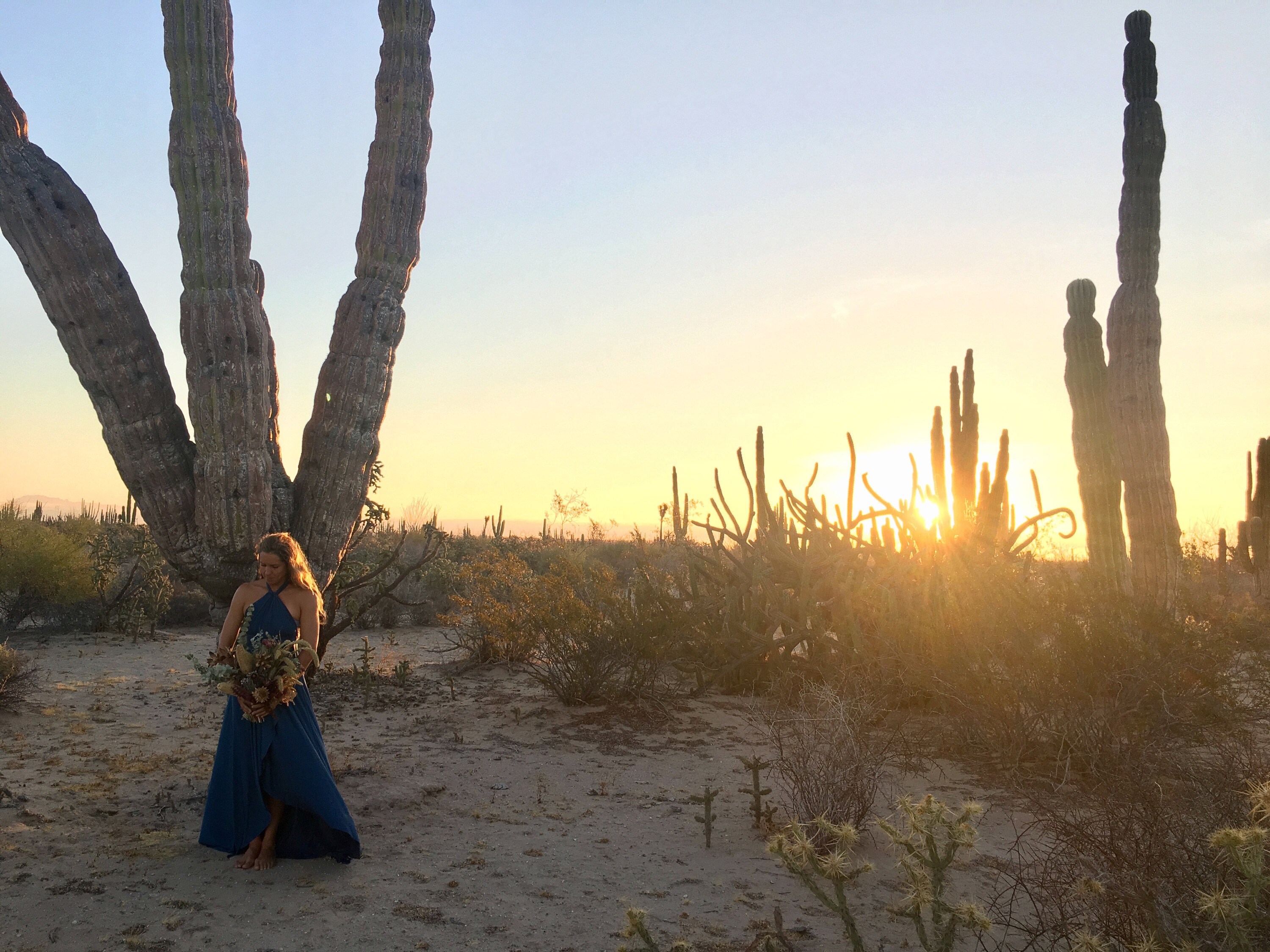 The sun's starting to heat up in the new Prussian Indigo Blue...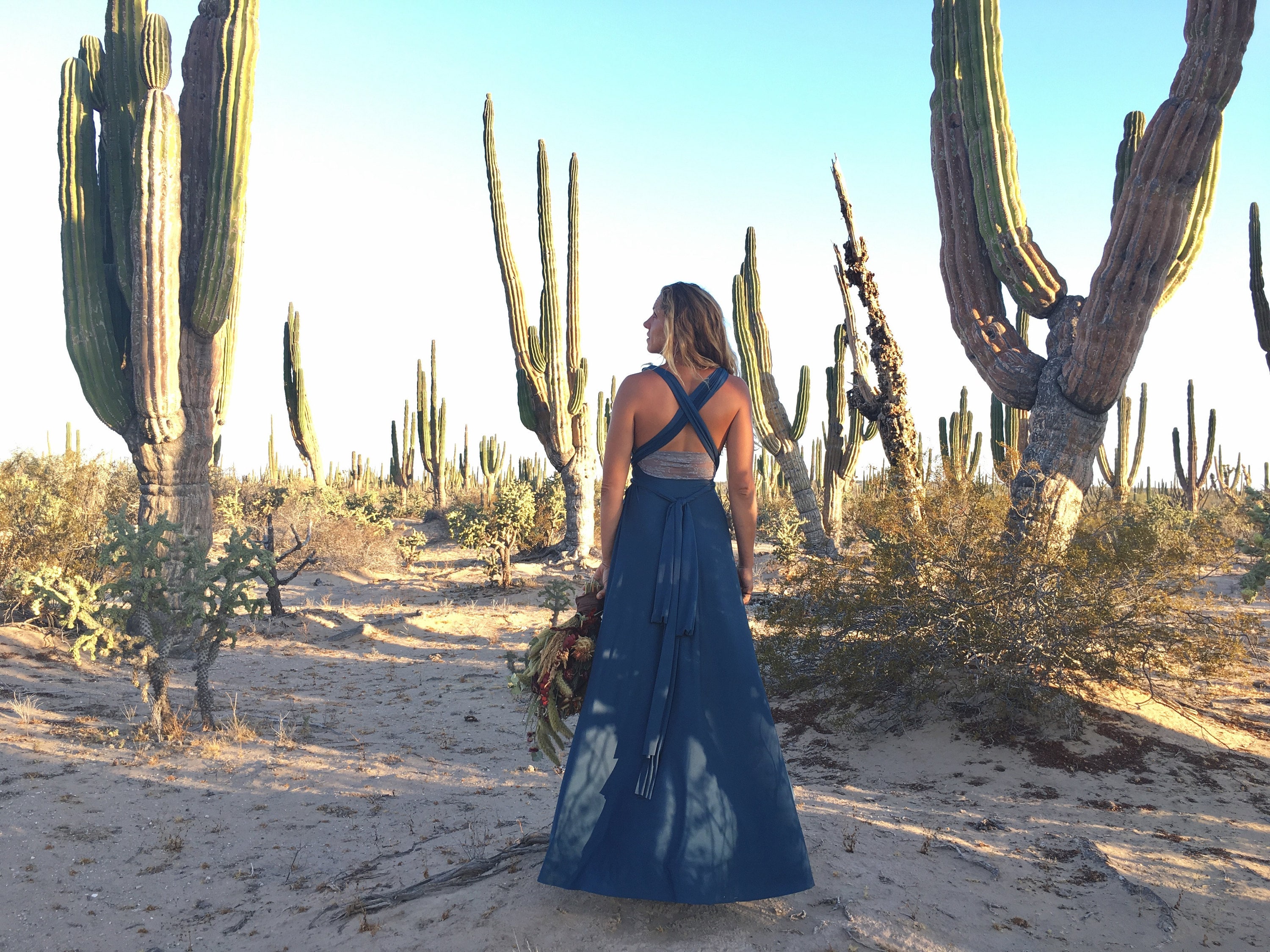 Criss-cross, full coverage, backless...You choose!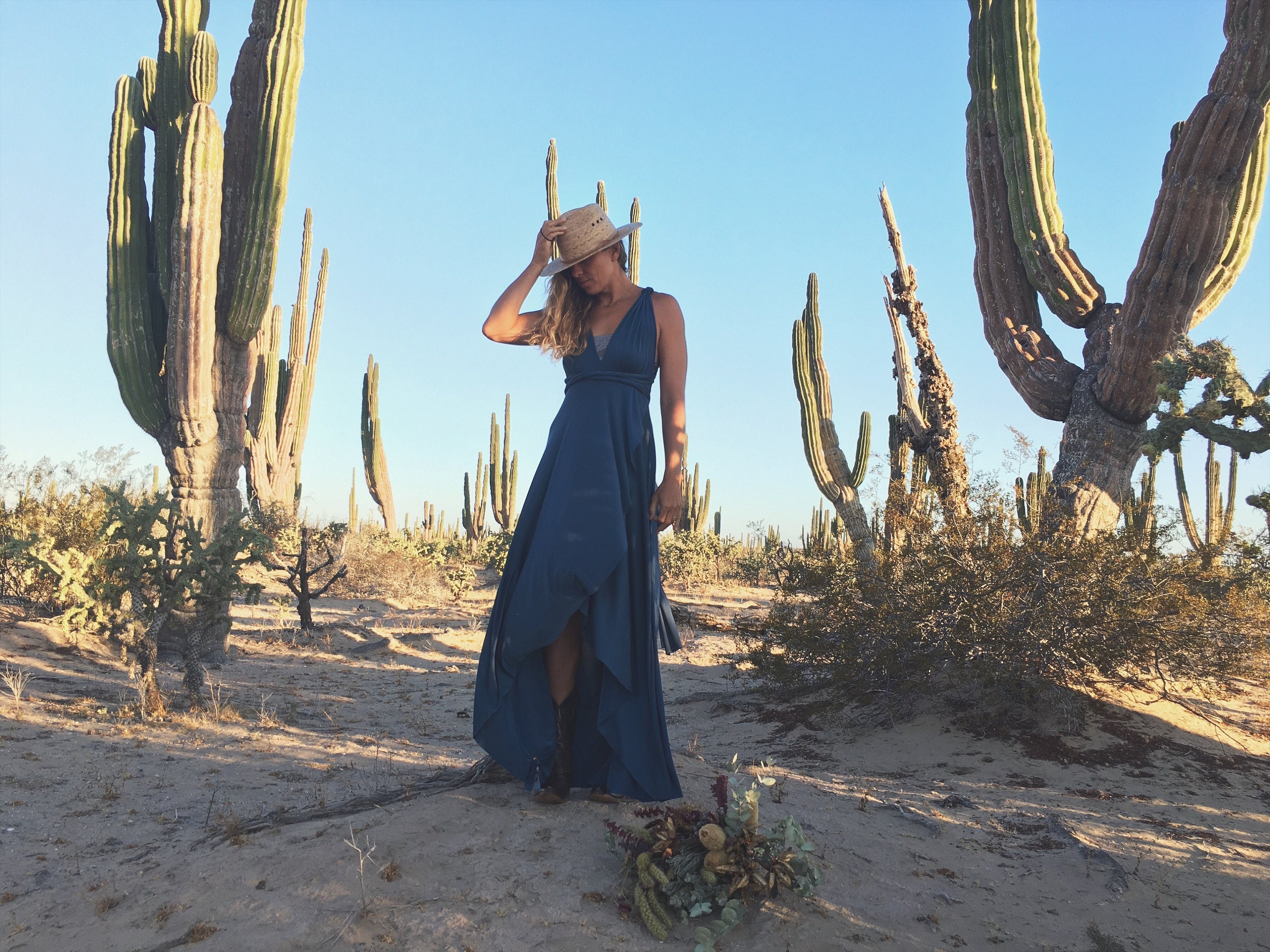 Seeking Cacti shade.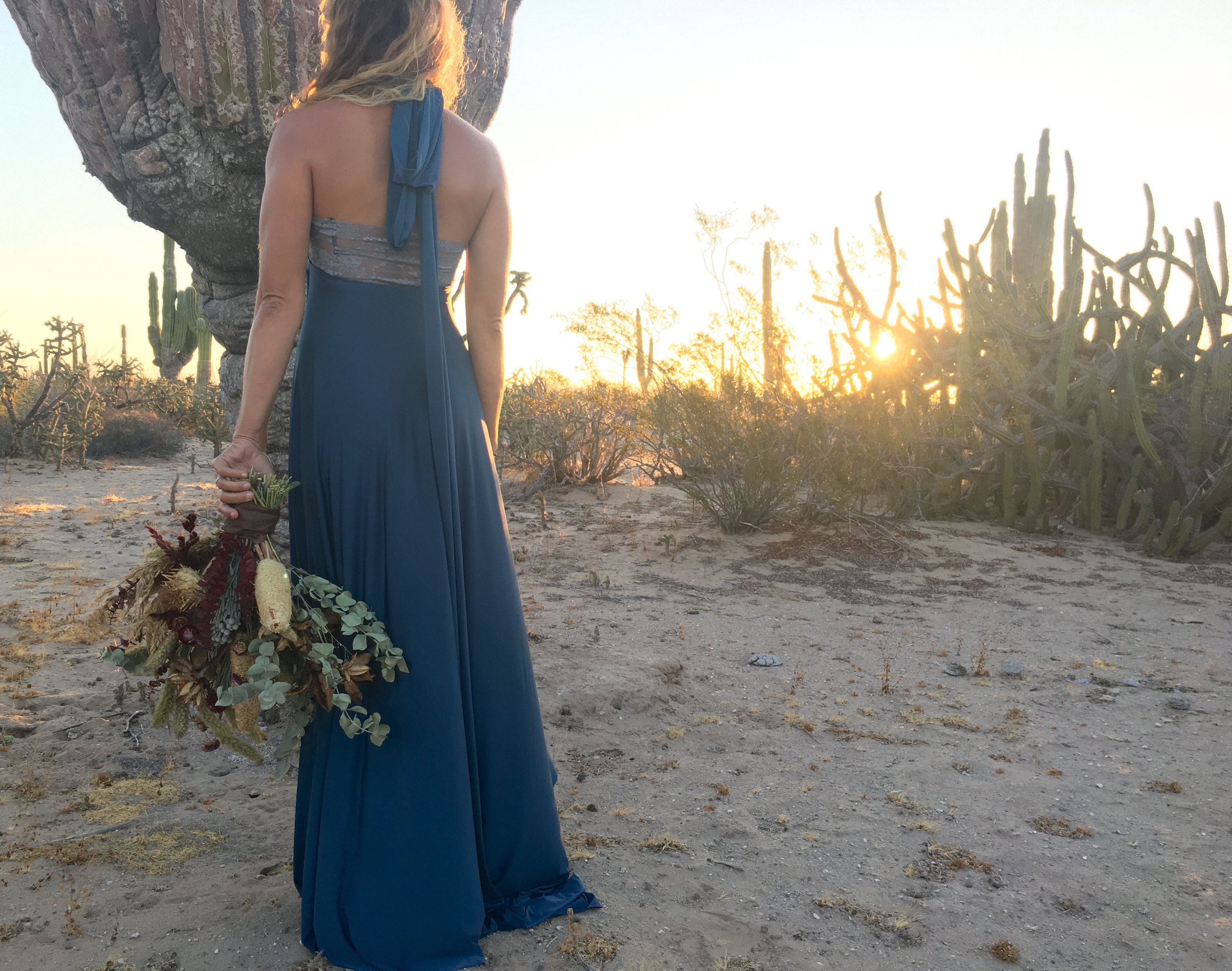 Halter style is my new fav.!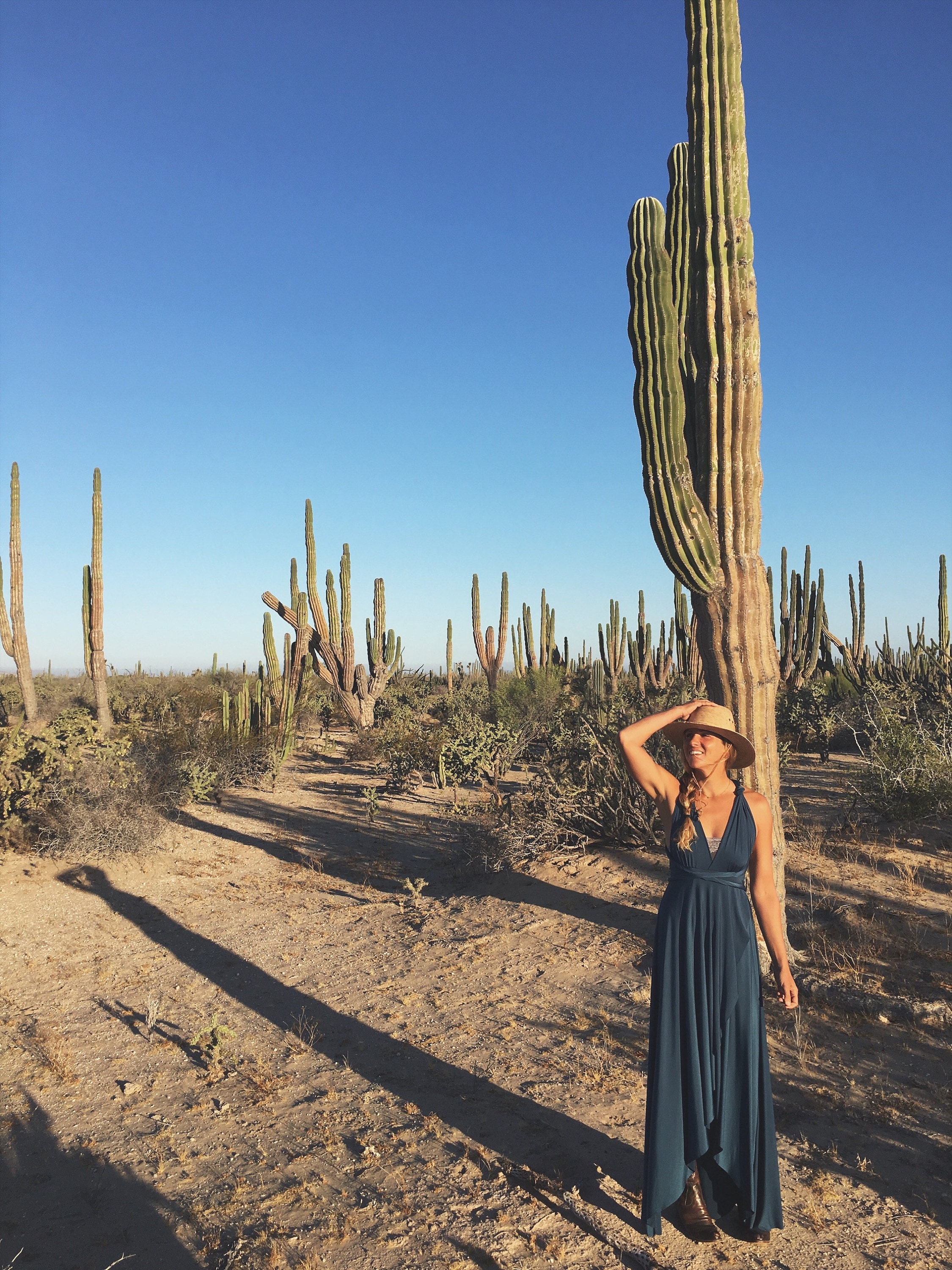 That's a Wrap! 
Thank you for taking the time to read about our photo adventures in the Octopus Wrap Dress. We successfully captured the most precious light and feel blessed to spend time in Mexico, in the Garden of the Giants!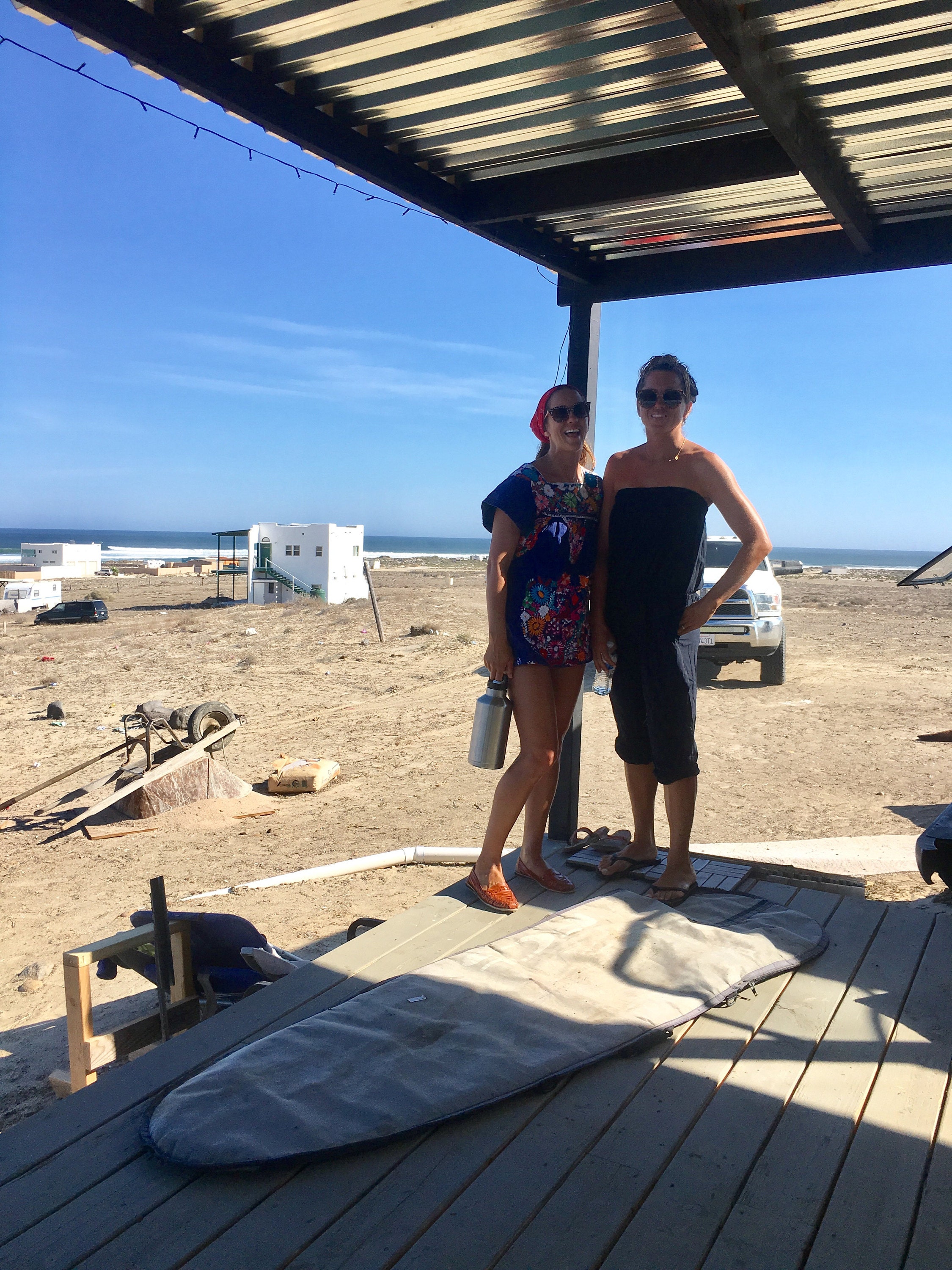 Big smiles and big swell for the Coralie Beatrix Crew in Baja California Sur!